My gain...is your gain!
Remember how I've been practicing my crocheting? Well, practicing means lots of cozies! I'm not to the point where my projects are perfect, so I dont want to sell them on etsy yet. But they are looking pretty darn good!
What am I getting at?
If anyone wants one of these cozies, leave you email and which one you would like!
All you have to pay is $2 in shipping (or if you live in the area of Omaha/Lincoln I can get it to you!) I'll email you to work out a paypal invoice of $2....and the cozy is yours!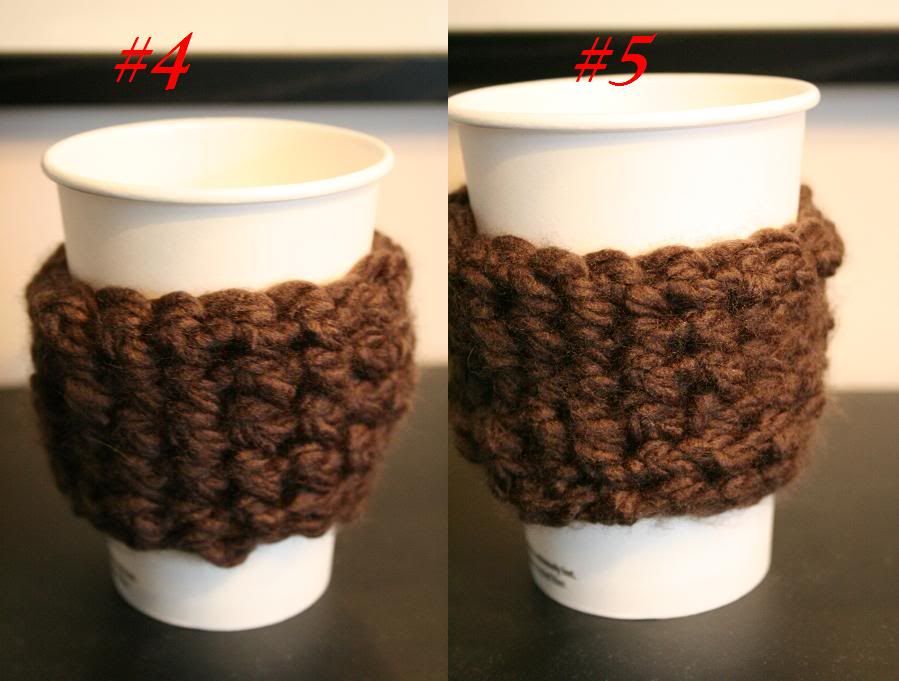 (#5 is a bit larger- better for a grande/venti cup or a cold cup! )
So if anyone wants one....take your pick!