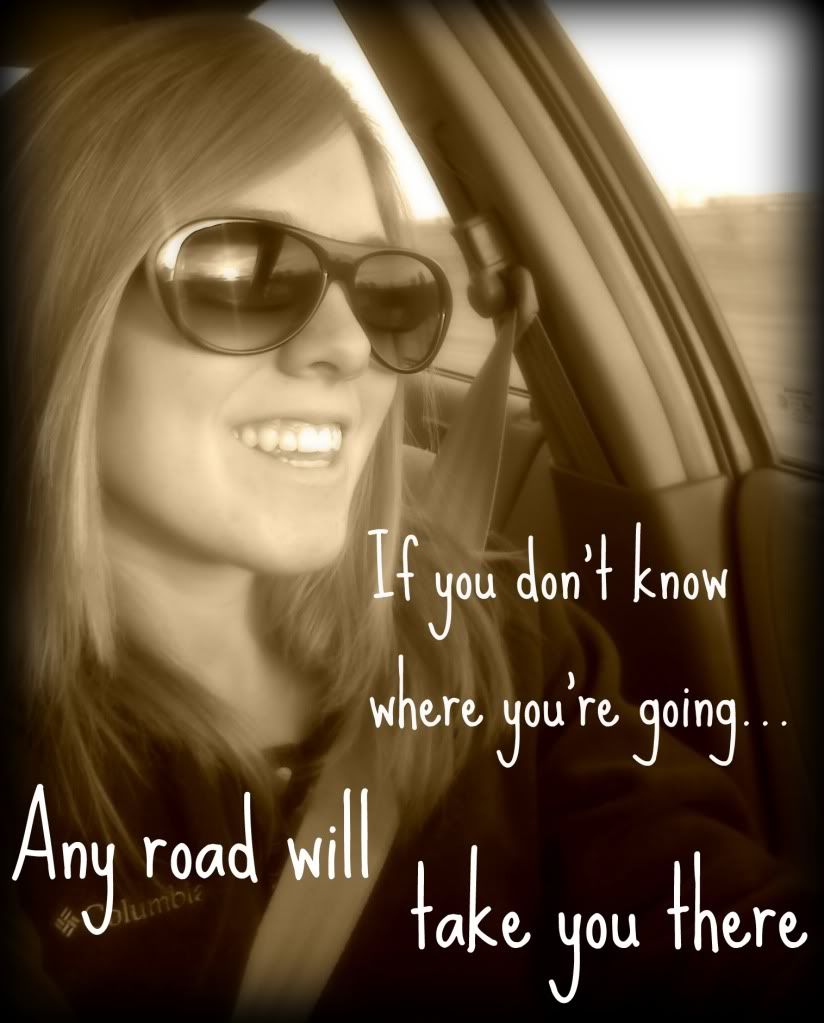 A few days ago I edited my "About Me" page.
Why?
- Well because I read a friend's, and a few others...and I loved what I learned.
There is a blogger I went to school with- that after I read her about me- I couldn't believe I didn't know ANY of that. I had no idea how she ended up a Christian school, or what she had gone through.
And I couldn't believe I knew so little about somone I felt like I knew!
Which brings me to all of you that I haven't met! I know so very little!
So what I would love for you to do- if you have an "about me" (or similar) page- link it up! If not- just tell me a little about yourself. I'm interested!
If you dont want to take the time to do that- I'm atleast curious where my readers are from! So check out my little survey off to the right - and tell me where you're from!
A few little clips from my own "About Me" page
"For this part of my life, my motto is from the Cheshire Cat-"if you dont know where you're going, any road will take you there"
That is how I ended up here at law school."
"My favorite place is an airport, alone."
"if you have a ring on, and I've met you- I've probably analyzed your rock. "
"I know that God has a plan for my life"
I am a..."
Lactose Intolerant Ice Cream Eater"
So feel free to check out the rest of my little About Me page- but more importanlty- link up you own about me page! It will give you an excuse to update it :) Or simply leave a comment telling me a bit about yourself!