This week I saw this great glass magnet tutorial over here at
Two Girls Being Crafty
- and I remembered doing these a while back in my freshman year of college, but theirs looked so cute that I decided to give it a try- (
but with a few minor changes
)
Instead I bought the little glass "gems" (as the dollar store calls it) They are about the size of a penny, are used for fishbowls and wedding centerpieces (seriously- I have no idea what else they are used for but the dollar store has an entire section for them) and come in pack of a million. (actually they dont tell me how many are in there- but there are PLENTY)
I grabbed some scrapbooking paper- and a pen and started writing out words on the paper before mod podging them to the gems.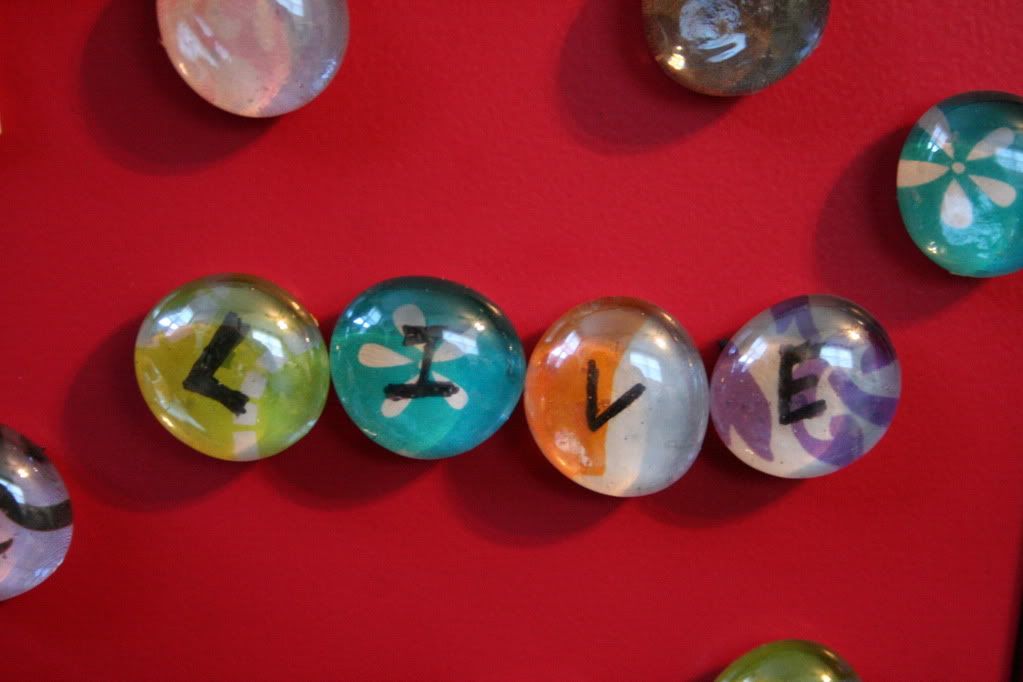 Fun right? Its hard to take pictures without the glare- but they look great! I also thought it would make an AWESOME project for the fridge as a calendar (you know- 1 thru 31 and rearrange them for the months!) But I decided to wait on that one until I have a bit more time.
Because I used smaller gems- they stay great with the sticky magnet strip I've had from a previous project (purchase it at any craft store- you wont even begin to use the entire roll!)
So the entire project cost me $1.07 (with tax) and I still have a million minus 12 gems left!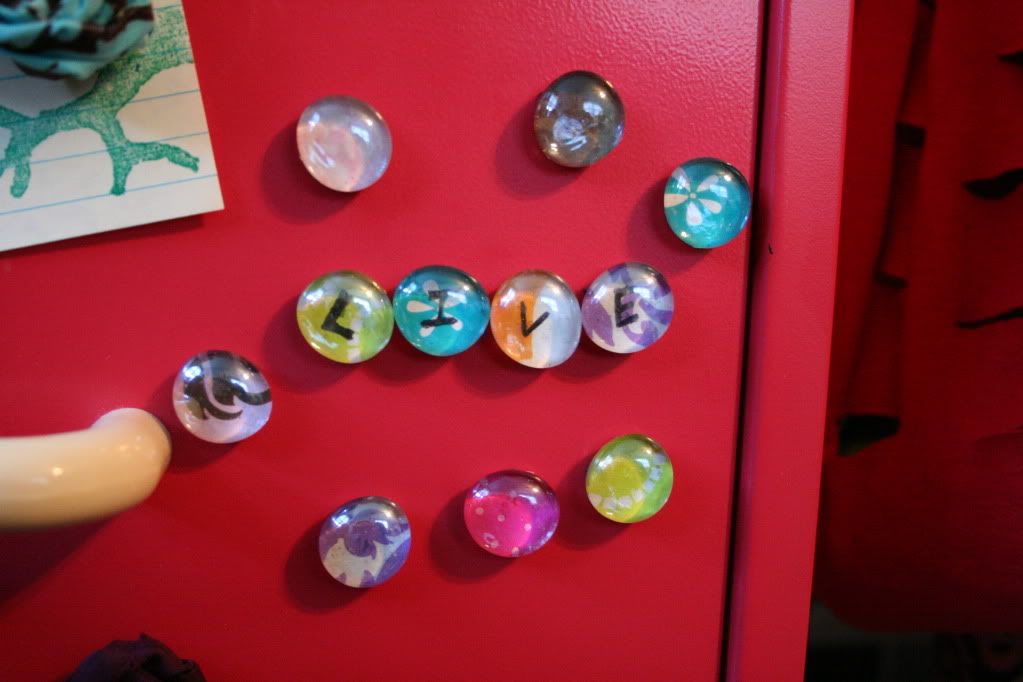 So there we have it! For the original tutorial from Two Girls Being Crafty-
click here
!
Also- feel free to keep linking on yesterdays link-up. Its open until tomorrow night- and I'd love to see more of your favorites from your own projects!!