About to walk into my property final, and of course I feel a blog post is necessary first! :)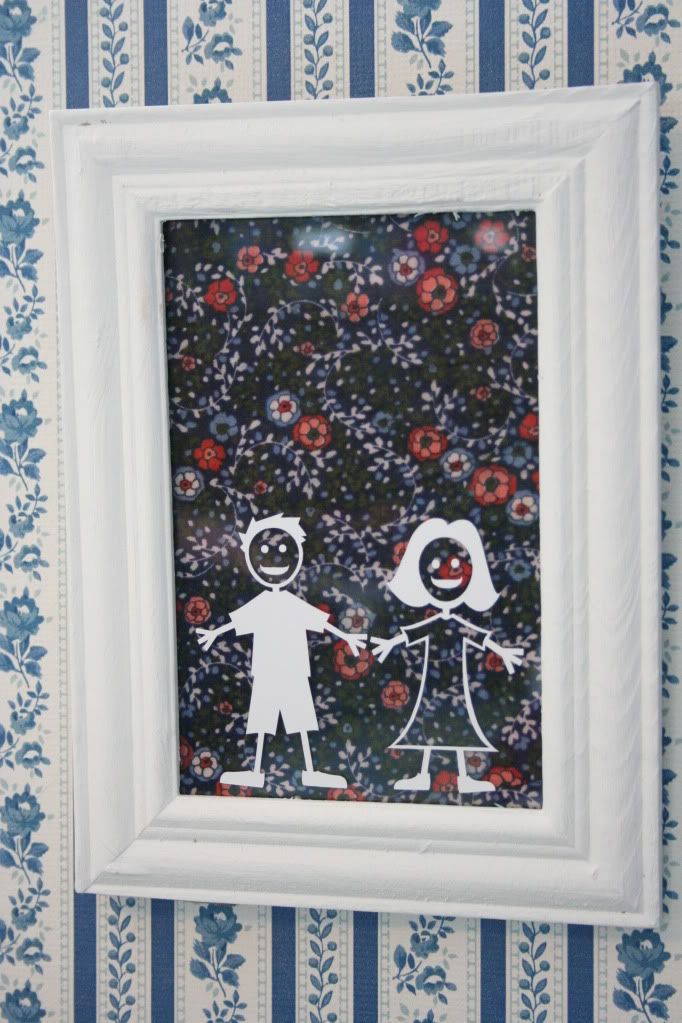 Never thought I'd be posting a Silhouette project! Sadly, I still don't actually have a Silhouette- BUT I did win a giveaway for a silhouette car decal of a family!
Why does this matter? Well I entered not because I am a mom, who has a family van, to put the decal on (Not making fun of you out there that do this. But I think it would just confuse people if I had the family of 4 decals on my car)
Instead I entered for this little project!
I thought it was pretty cute! I took a frame, painted it white, and framed a piece of fabric. Then I used 2 of the decals on the front of the glass. I thought it made a cute little couple picture! Plus- I could change it out with an actual photo- and still have the decals on it for a fun decoration!
Just a little 5 minute craft since I havent been able to craft with finals!