That's right- I fell in love. I feel like singing the hercules song
"If there's a prize for wrotten judgment- I guess I've already won that..."
(which by the way- totally my absolute favorite disney song)
I broke my number one rule.
Dont try it on- if you can't buy it.
Tonight I ran over to Barnes and Nobles, and somehow stumbled into Banana Republic. I found the most perfect dress of all time. If it werent for the sales lady- who was amazing at talking me into trying it on....I wouldnt have even thought about it.
I seriously NEVER try something on if I can't buy it. I dont remember the last time I've ever done this. And this is why.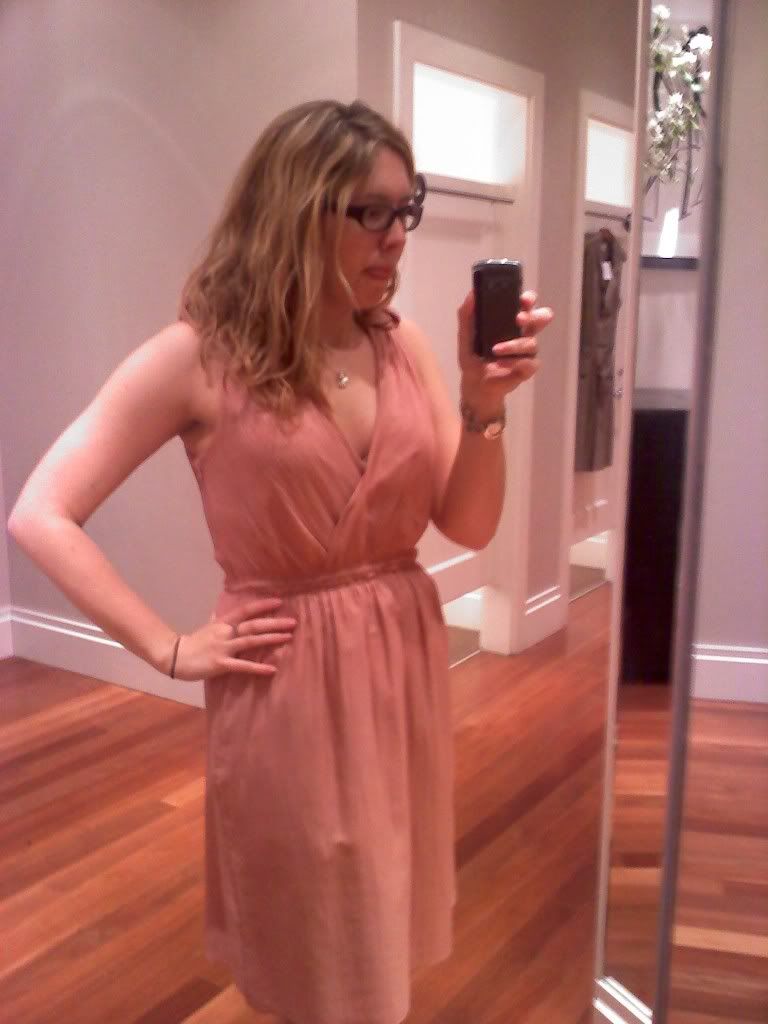 Ignore the tongue sticking out. And no- I don't normally photograph clothes- just when I'm texting it for a 2nd opinion
We have a $150 dress- on sale for $85. Which is an extra 40% off. And an additional 10% because the little tacked piece had broken from the front (a one stitch fix to close that right up) AND I had a $20 off reward from my gap credit card.
That made it about $25.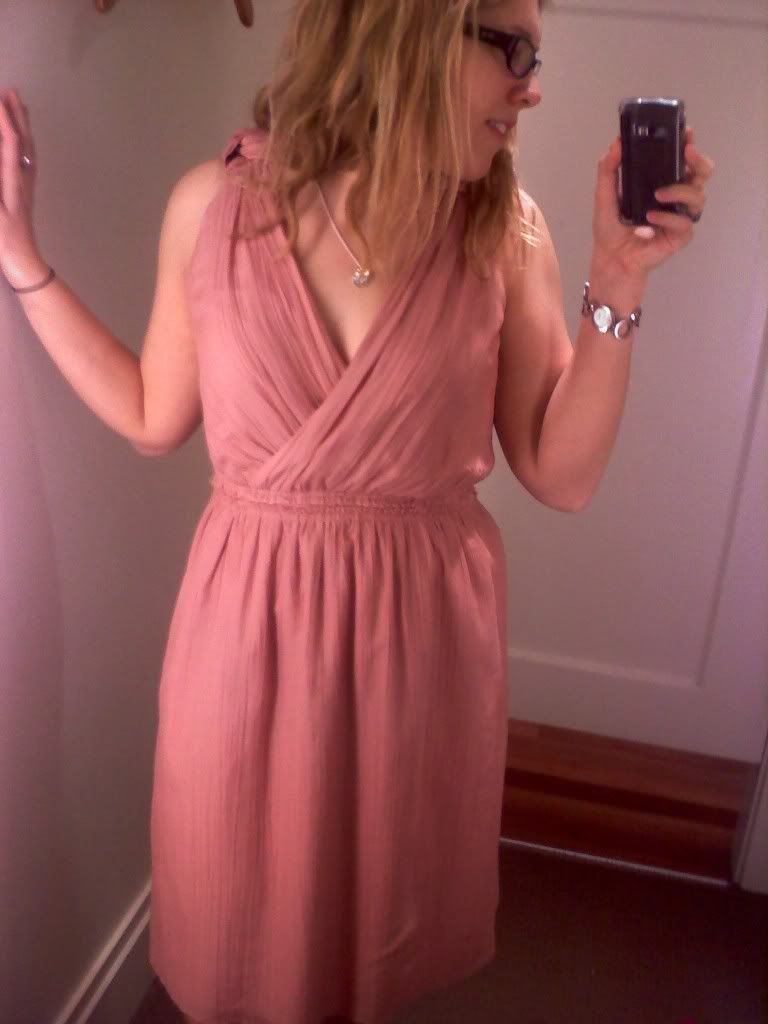 Also- it was a hat day- so ignore the hair as well
And I couldn't do it. I couldn't break my resolution to not purchase clothes. This picture does not do it justice. But it was the most gorgeous dress ever- a pale pink, with woven straps (that were thick and hid your undergarmet straps) fit PERFECT- not to mention it was a size smaller than I normally wear (so it makes you feel extra pretty!) .
I did put it on hold- I just couldn't walk away. A second thing I NEVER do. I never put anything on hold. If I can't bring myself to buy it then- I know I shouldn't buy it.
I just had to share my forbidden love with you all.