The bird/owl/tree fashion statement as overcomed my life. So when these wire bird's nests started popping up....I just HAD to make one!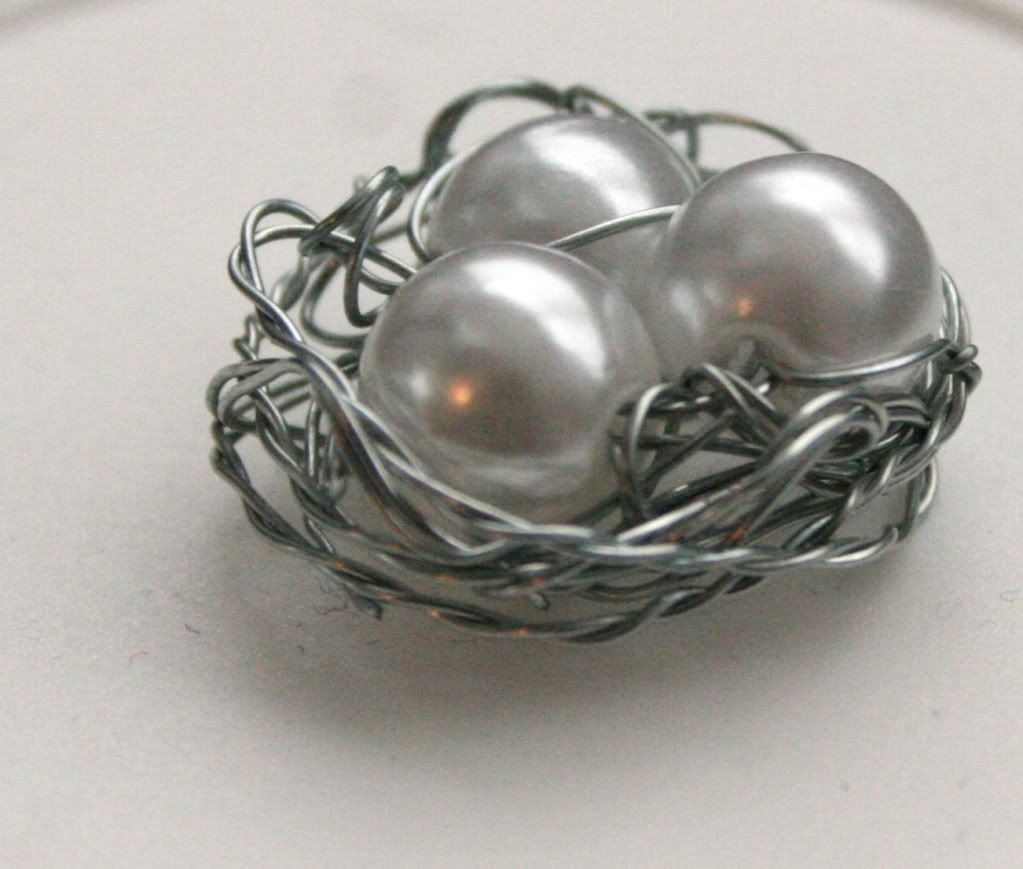 As always- I hate going out and buying NEW materials. So what is this made out of....the inside of TWISTY TIES!
So how do you make this? Grab a few plastic pearls, twisty ties, and either tweezers or I used pliers!
Not all twisty ties may work like this- but mine did atleast! I got a little end of the wire- grabbed it with my pliers, and pulled it out of the plasticy/paper part!
The wire that I pulled out from my twisty tie!
Then I grabbed 3 pearls, strung them on my first wire, and twisted it around itself to keep them in place.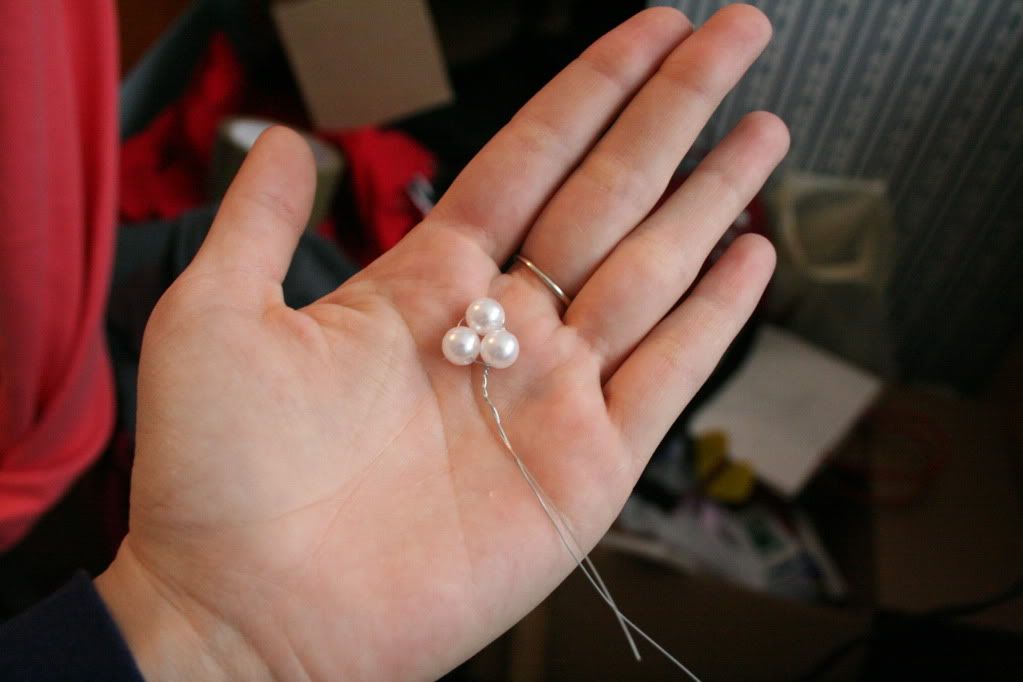 Then I used about 5 ties to wind them through the pears and twist them up to look like a nest! I added a little necklace hoop and thought it made a pretty cute necklace!