Alright- can you spot the difference? I've been DYING to change this...but couldnt.
I'll give you a hint...its in my profile
Find it?!
That's right-
I got to FINALLY change my profile from being a first year student....to second!!!
Yipeee!!!
You know what that means- THE DREADED FINALS ARE OVER!!!!!!!!!!!!!!!!!!!!!!!!!!!!!
I am OFFICIALLY done with my FIRST YEAR OF LAW SCHOOL!!!
I made it out alive. How I did it- well I'm not sure. Lots of coffee, a friends, crafting, and prioritizing.
I'm so excited!!!!
I planned out all the things I get to do tonight- and not feel guilty for not studying!!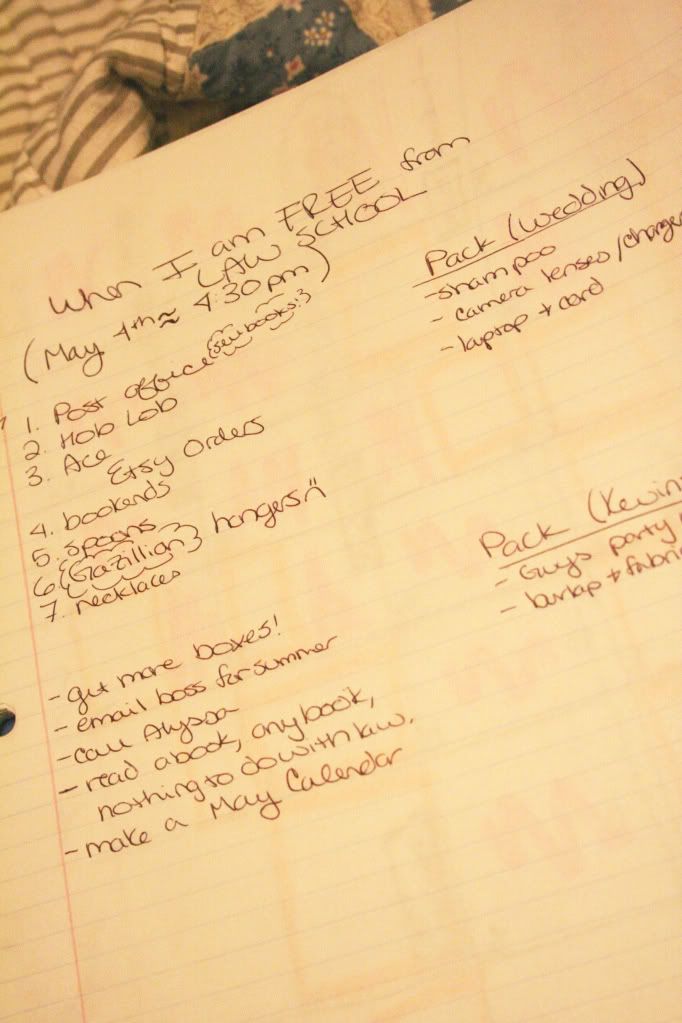 Speaking of which- I am now on to
S

u

m

m

e

r

B

r

e

a

k

!

!

!

!
All like 5 weeks of it (before I start summer classes) So of course I planned out that as well!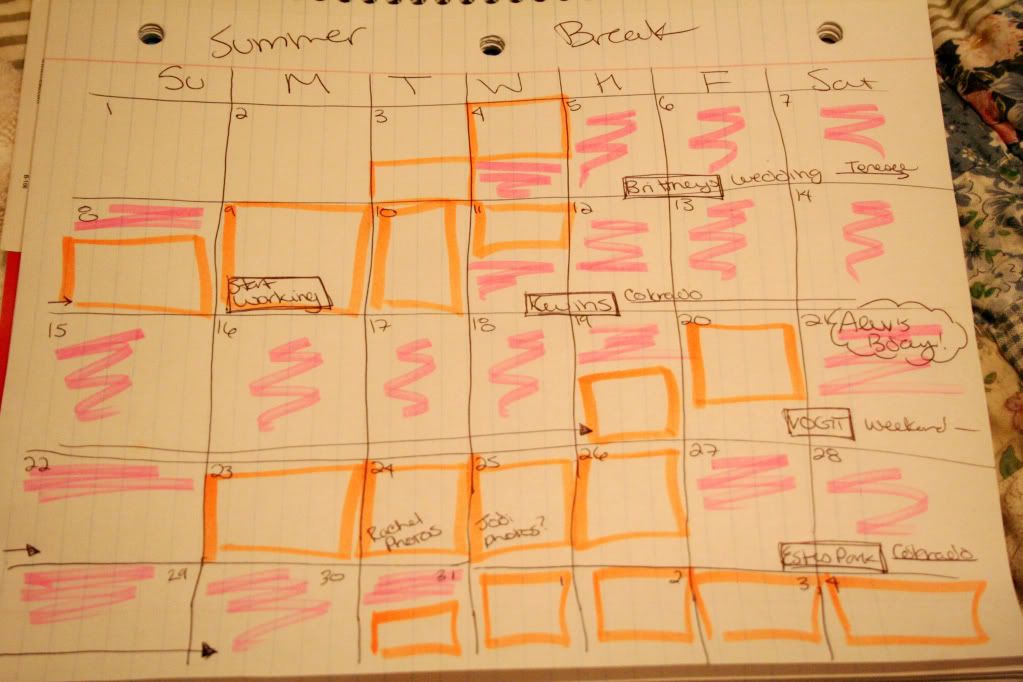 (pink is for out of town, orange is for in town!)
I'm SO excited- So GET READY for some WAY MORE INTERESTING POSTS (
well- right after the wedding I'm flying to in Nashville tomorrow
)