Thanks to my good friend Z- I now have corks to craft with! First Craft: Cork Mangets!
They are made exactly how they looks! cut a cork in half (I did this patiently with a small kitchen knife) and stick a magnet on the back!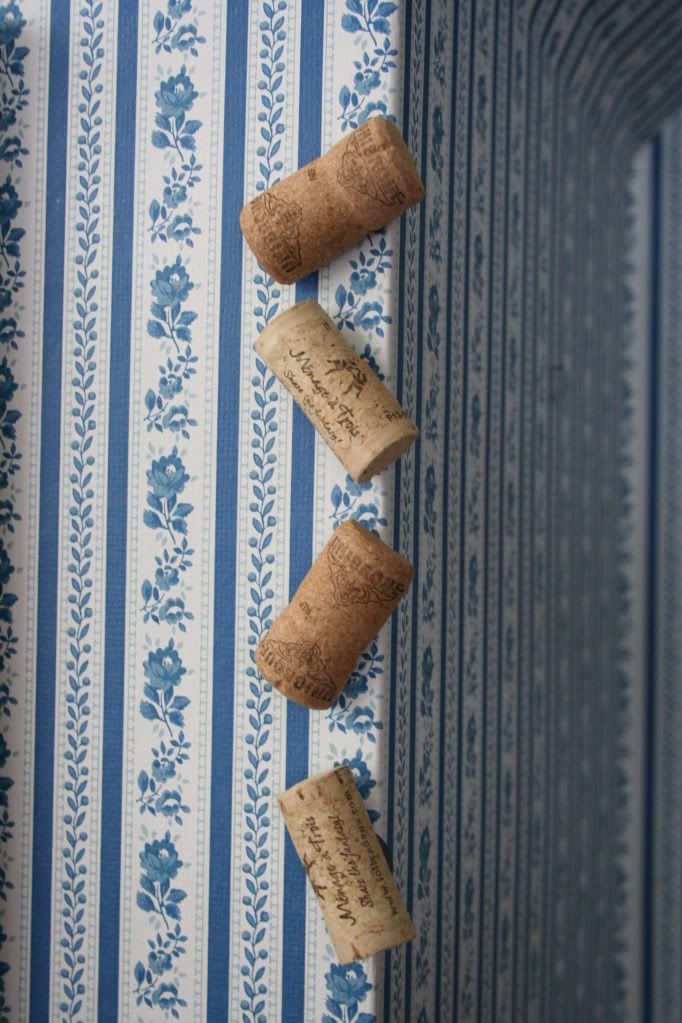 I'm excited for them to go on my new magnet board for displaying items at the farmers market next week!
Magnet Board- Made from a canvas print I decided I no longer needed. Attached fabric over the cavas with a staple gun. Then used a metal/wire piece dad had in the garage to staple on to that.
Dont forget the 3 great giveaways going on right now!