(yes- when I hear the word "crazy" I do automatically start singing Britney Spears)
Lately, things have been crazy- not all a bad crazy though!! First allow me to start with the best news!!!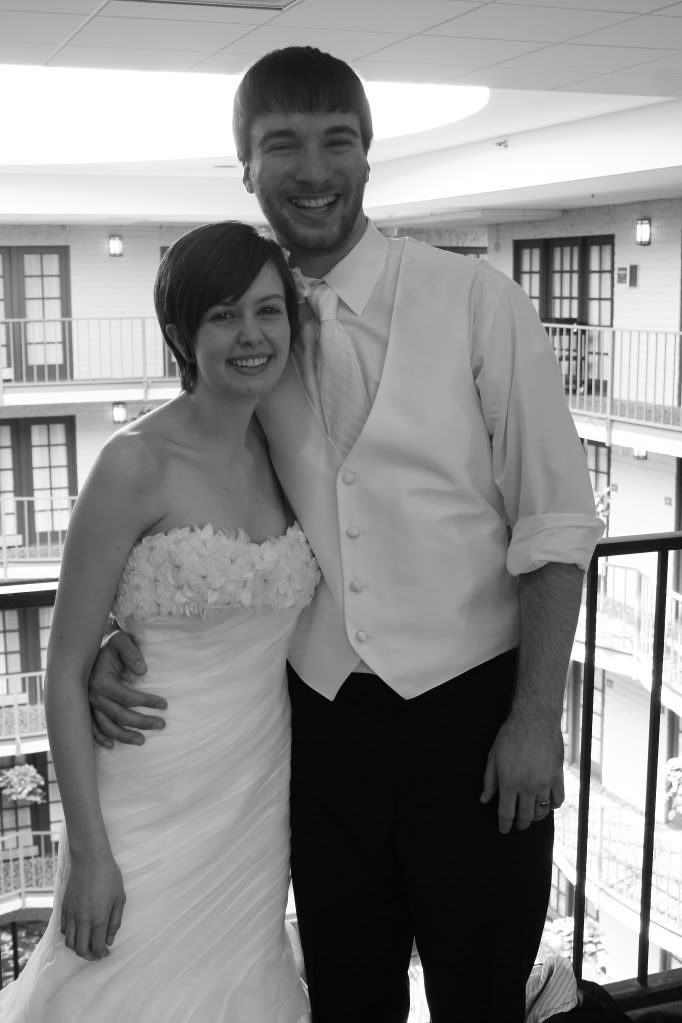 My two good friends K & Z got married yesterday!!! I was so thrilled to be a part of their special day :) Congrats you two! K & Z were the ones that inspired me to start doing photography, and they helped ease the move to Lincoln for me by having lots of coffee dates :)
I also loved seeing friends there!! The wedding was gorgeous- and of course had lots of little things that were SO them! From a starbucks grooms cake, to Z's dad quoting an article they had written together in their high school newspaper, awesome choice in music, and throwing a purse/giftcard (because who cares about flowers and a garter?!)
Next- I bought a new laptop. Which is a HUGE step for me. No- I didn't go Mac (sorry all you mac lovers who commented on my laptop post!) But this new Dell is SO different from my 5 year old one- that I can't imagine making the change to a Mac. Maybe after this one poops out (lets hope another 5 years from now!) I will finally switch!
Perks- I now have a camera on my laptop. Pretty exciting about this one! And all my letters on my keyboard are read-able! Oh- and the mousepad does that funny little things like the iphone commercial where I can enlarge photos with my fingers- and rotate pictures. Huge deal for me haha
Classes start tomorrow- I'm stressing a bit. Yes, I know I can deal with this summer of classes. However, this was a huge moment for me. I'm not sure if I was fully clear on this- but I still wasn't sure if law school would be the thing to do this past month. I got through the first year, and I'm glad I did. But I am still not 100% sure it is the thing for me. However, I decided if I take summer classes- there is NO turning back. I'm going to suck it up and do it. Hopefully I will be a better person in the end :)
Also- I've been stuck on a few craft ideas. This for example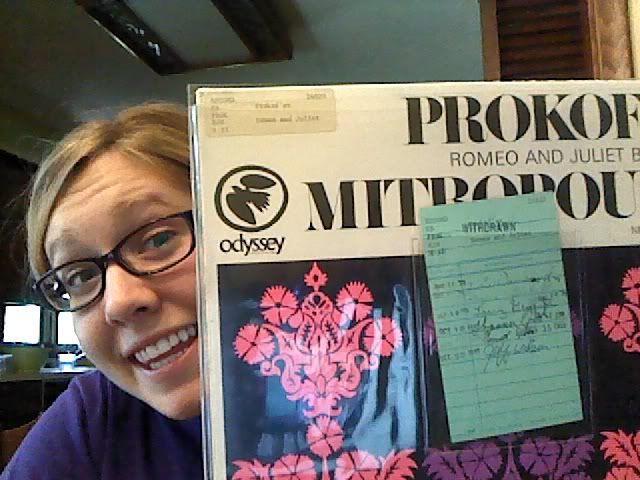 My sister picked up a bunch of free records the library was giving away. She knew I would LOVE them. But actually- my favorite part is these little green check out cards dated from the 70s. SO COOL! Any ideas of what to do with them?!
Also Z gave me wine corks (at his wedding! I couldn't believe he was remembering to bring those on HIS special day! haha) I have all sorts of little ideas of things to do- but I'm afraid to start in case I see something SUPER GREAT to do with them! I'd love to hear your ideas for these as well!
And finally- I picked up a BUNCH of paint chip samples- any AWESOME ideas for these as well?!
Other news: I have the farmers market in 2 weeks! Depending on how it goes- I may even do it more! I'm certainly looking forward to a booth! In 3 weeks I get to go down to OKC for a wedding (and see friends and family!) Basically its going to be an amazing weekend!