Another of those crafts that started by looking at something and thinking
"psh- I can do that
" At fossil I saw this awesome wrap bracelet. I wish I had taken a picture, but of course forgot. Lets just say mine is just as good/better so it doesn't even matter what theirs looked like!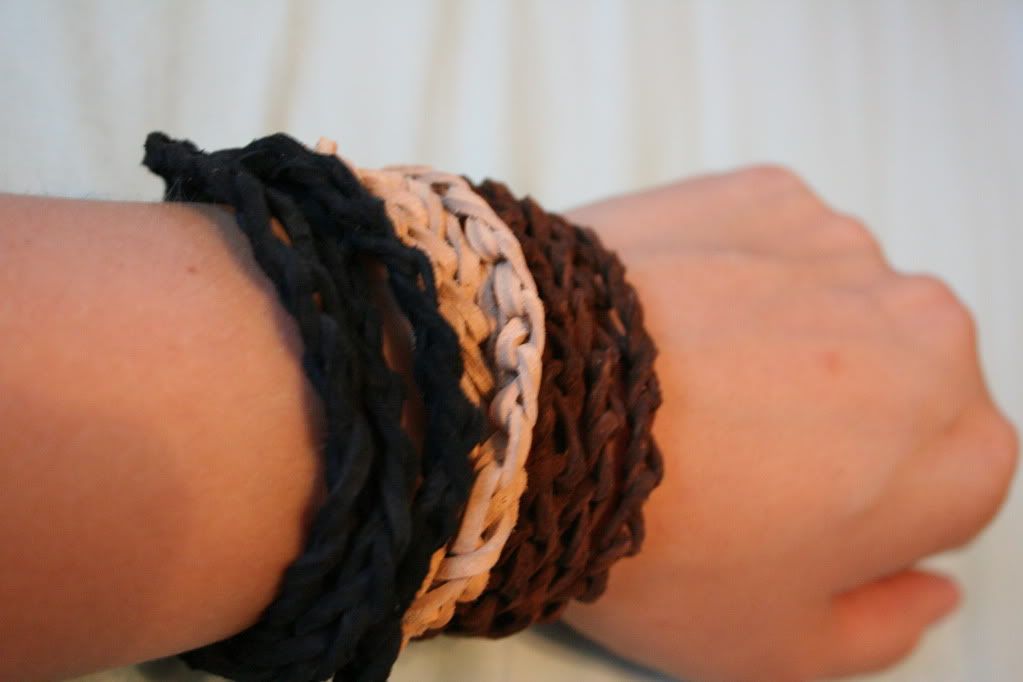 So there it is! It is SUPER basic, cheap an easy! Here is a
basic video for the chain stitch
incase you've never tried. Really, this is easy!