I am loving doilies right now!! I searched for cheap fabric doilys for a while- but FINALLY found them at the dollar store!! (of course!) Then with a little fabric stiffener (found at hobby lobby for $3.99) an a bowl wrapped in cling wrap- you get this!
I love it!
It became much more stiff than I was expecting- pleasantly surprised!! First you completely soak the doily in the stiffener. Then place it over an upside down bowl to give it the shape (make sure the bowl is covered in cling wrap so it doesn't stick! I let it dry about 2 days (just to make sure!)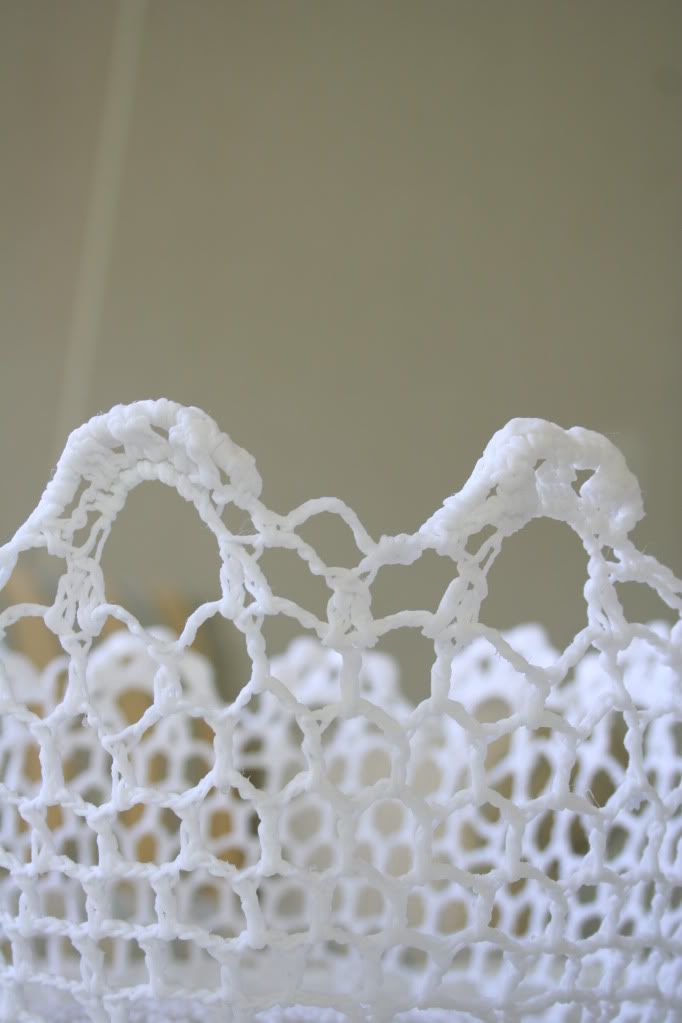 My grandma said a starch/water combination would do the same thing. I'll have to try that out another time!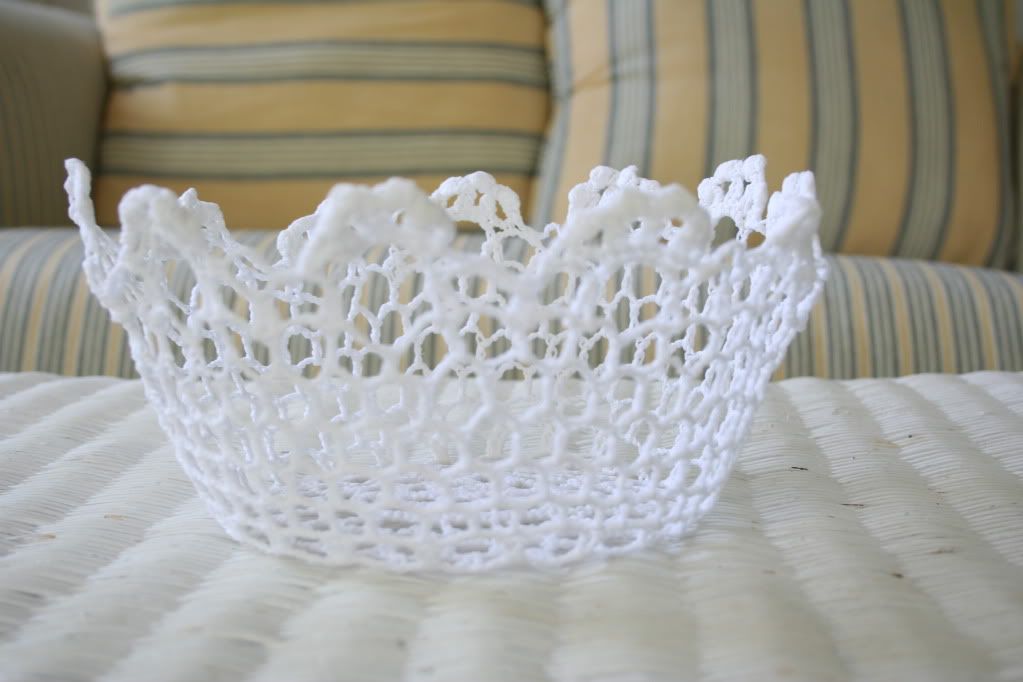 I tried another with lace I cut in to a circle. Same concept, different affect!
Next on the list- fabric stiffener to make a doily hanging lamp? yes!