All you need is 1 square yard of jersey knit fabric (hobby lobby for 5.99)
A pair of scissors
A tape measurer (or an american dollar bill)
I like having a piece of chalk to mark lines- but optional!
All you do is fold the fabric in half
and measure 6 inches from the told, adn 6 inches from the fold (if you are a little wider from shoulder to shoulder, I would measure and extra inch) If you dont have a ruler- did you know and american dollar bill (or any other amount) is 6 inches long? Perfect right!!
Then measure 8 inches down from where you marked. And cut a slit!
And its done!!! Well you could be done. I don't like the long pieces in the front, so I trimmed those off to make it less of a drastic corner.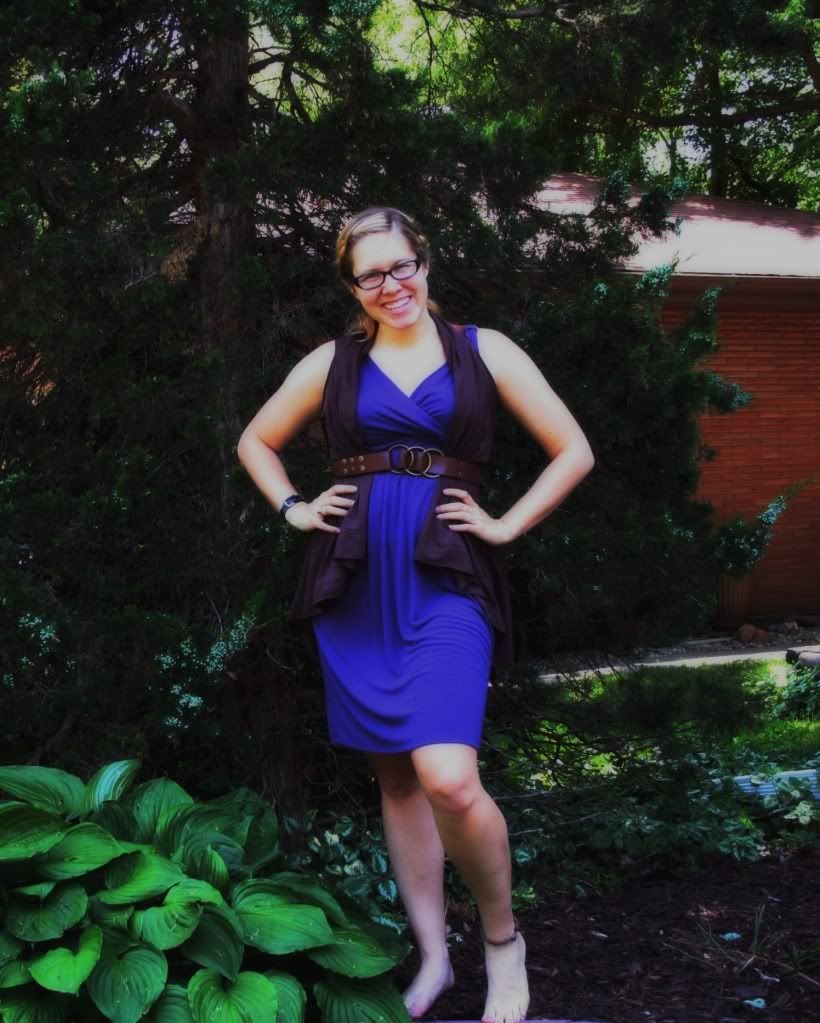 Fun right? And so easy!!!