Oh goodness- I had NO IDEA summer classes would be so incredible time consuming! I only have 2 classes going on at a time, but I was not anticipating the workload. I truly jumped into the MBA program with my Managerial Economics class. I wish I would have grasped things better in undergrad- I had no idea taking the online summer classes, and slacking off a bit in econ would come to bite me.
It has.
Other than that- things are going great! I'm in CRUNCH TIME now for crafting! Keeping up with orders on etsy, and building inventory for the
FARMERS MARKET
next weekend! I even scoped out the market with the sister yesterday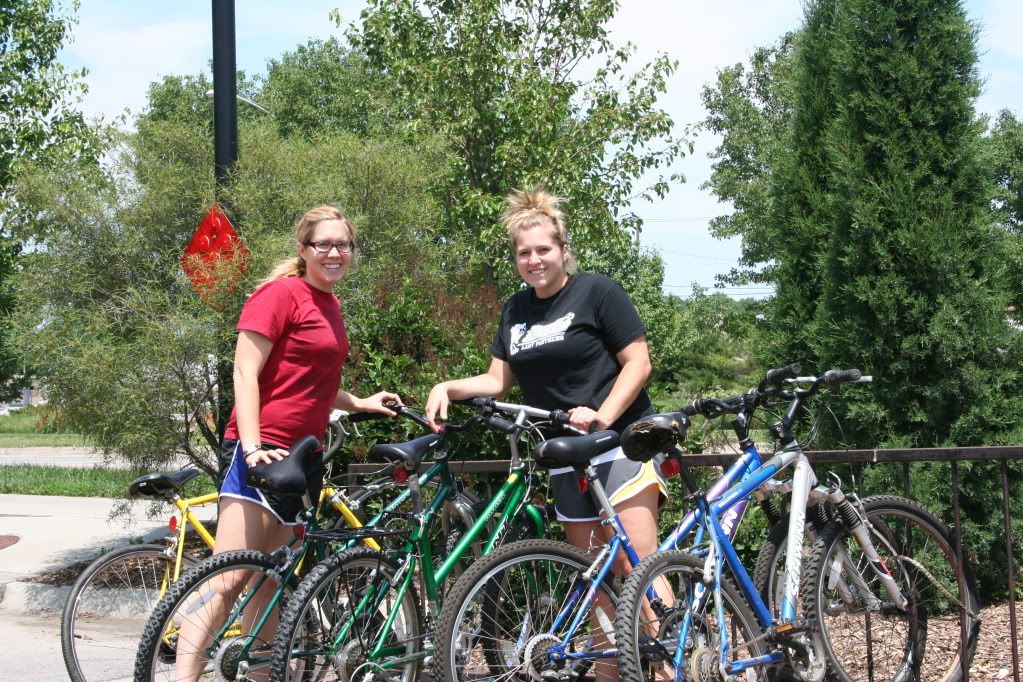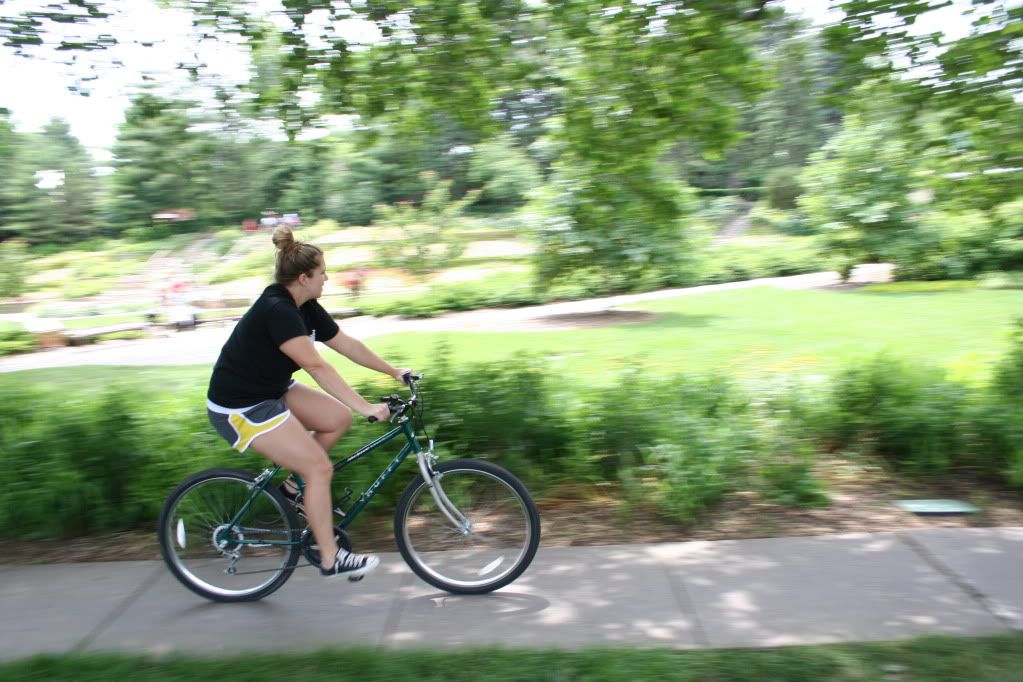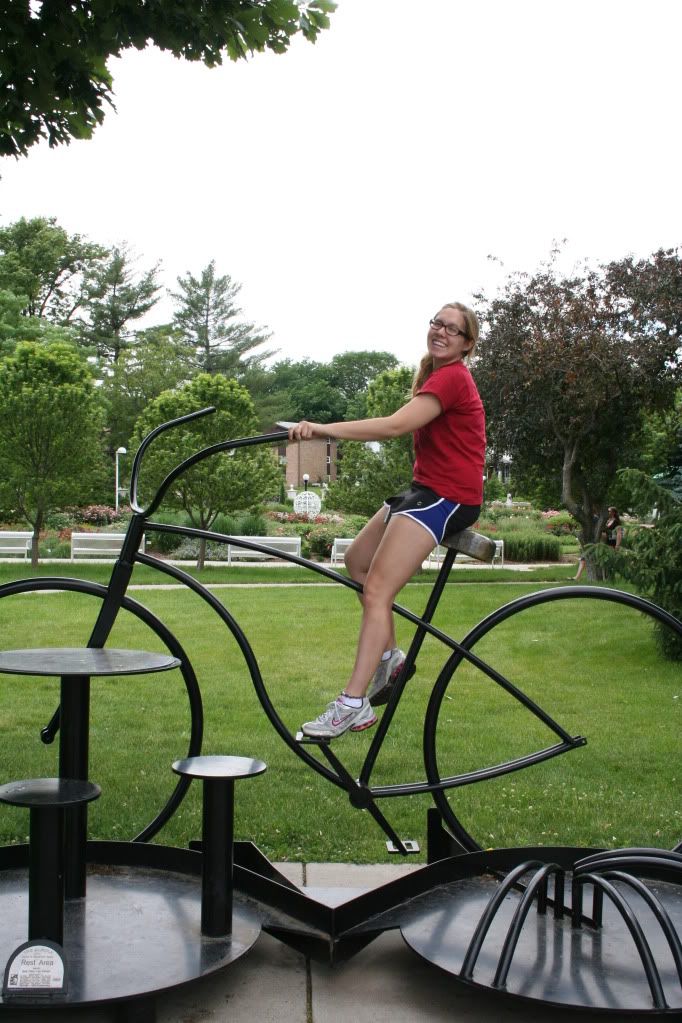 My bike is bigger than your bike
We enjoyed biking downtown, scoping it out, and I even met with a law school friend for some starbucks (that's right, I've made a friend!)
Basically what is important is I can't wait to give the market a try! Things I've been considering: How much inventory to have? What items do I think will sell? What should I price things out? Should I try to cover multiple age groups? Also, a few people will be checking out the booth while I'm working- and it will probably be the first time they see my crafts in person....I'm pretty excited!!!
Now to announce the winner of my big
400 followers/ celebration giveaway!!
Random.org picked #2
Laura McDaniel
2
I'm celebrating the completion of my 2nd year teaching and my 1 year anniversary with Jeremiah!
Congrats Laura!!! I'll be emailing you soon! Thanks to everyone who entered! And dont forget, you can use the code
BLOGLOVE
for 10% off anything in the
shop
!!! (that makes the leaf earrings JUST $3.60!)