I want my ENTIRE house covered in these. I was inspired by this banner
here
, but thought I'd go my own way!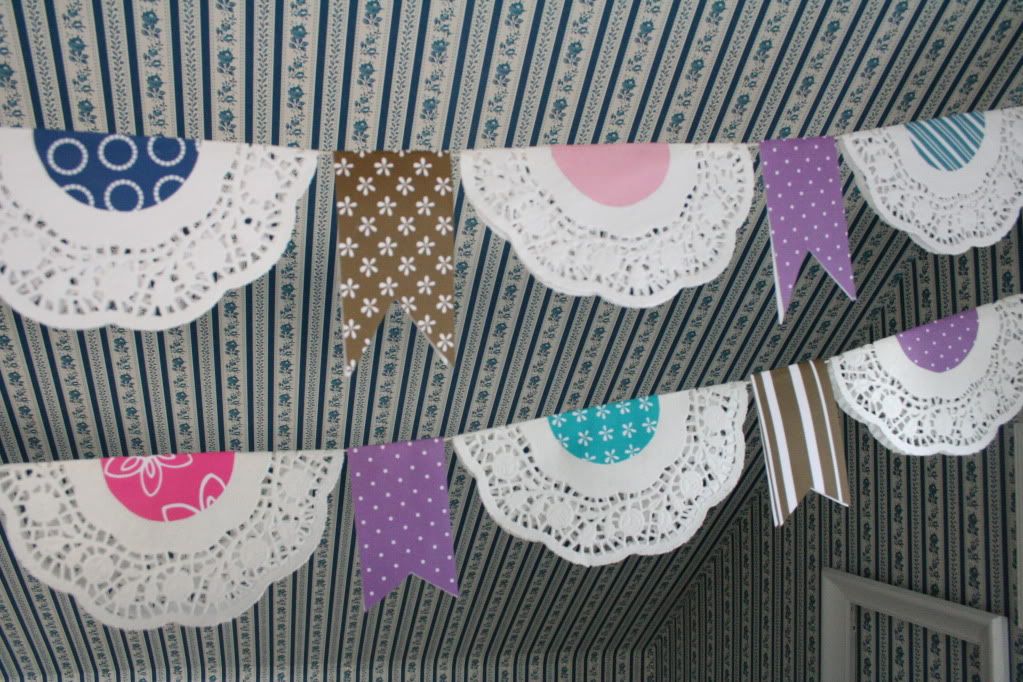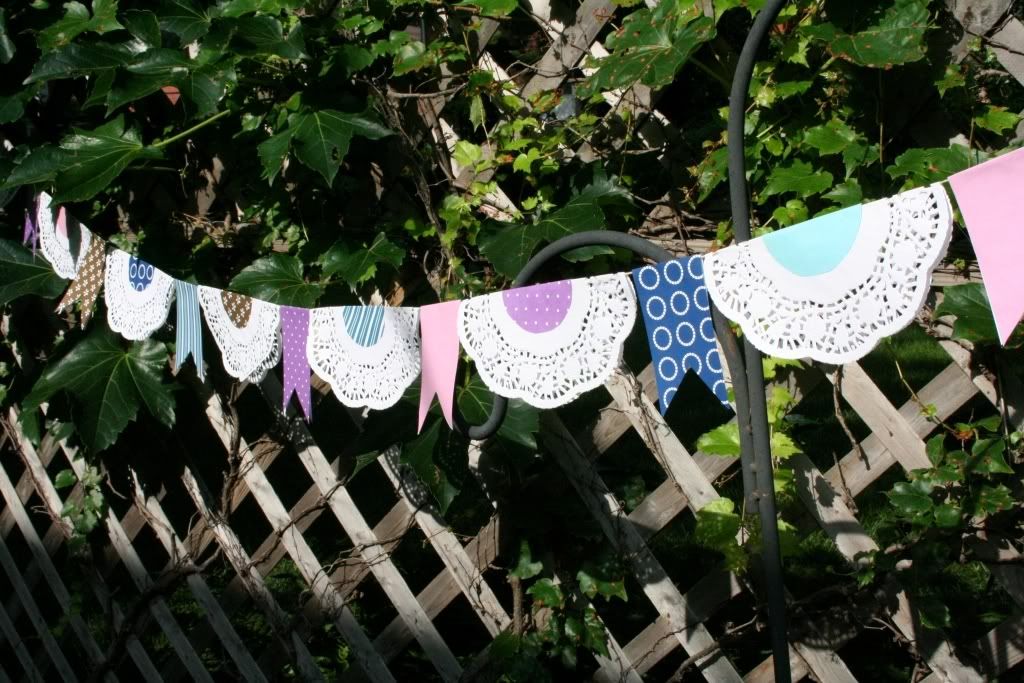 It makes me smile everytime I look at it! And you could use this for house decorating, baby showers, weddings....everything! So simple!
String- I used a white twine
Doilies- the Dollar store has packs of 36 that are perfect!
Scrapbook paper
Something circle shaped (I used a roll of packing tape)
Scissors
Hot Glue
Fold your doilies in half
Then use your round objet to trace circles on the back side of your scrapbook paper. You need one circle per doily. You want them smaller than the plain circle middle of your doily. I traced the inside of a roll of packing tape!
Fold your cicles in half, then glue them over your doilies!
Cut out a long rectangle for the middle pieces to the banner. Fold them in half (so they will lay over the string) and cut a triangle piece out of the non-creased end. To give it that "flag" look