So here it is:
I've never had "long" hair before. For the first few years of my life, my parents thought I was going to be bald. It didn't help that my little cousin....
...Yep this girl...used to pull it out and beat up on me (Yes, she is 3 years younger, but I was apparently a huge whimp)
Well then I grew up, and still my hair was AWFULLY short. I remember thinking "I look like a boy" every time I looked in the mirror.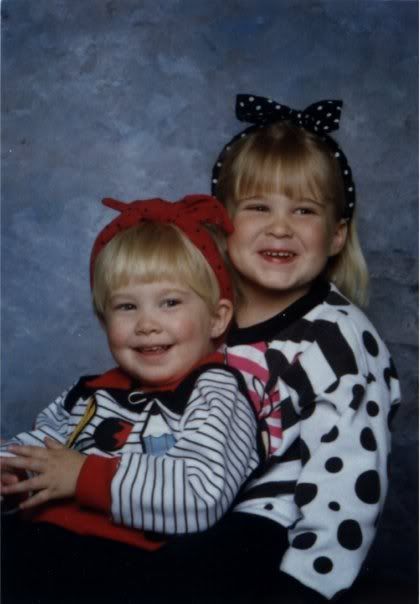 Yep I'm the little one with the short hair
I also have ZERO patience, which is why later on I kept cutting it throughout high school and college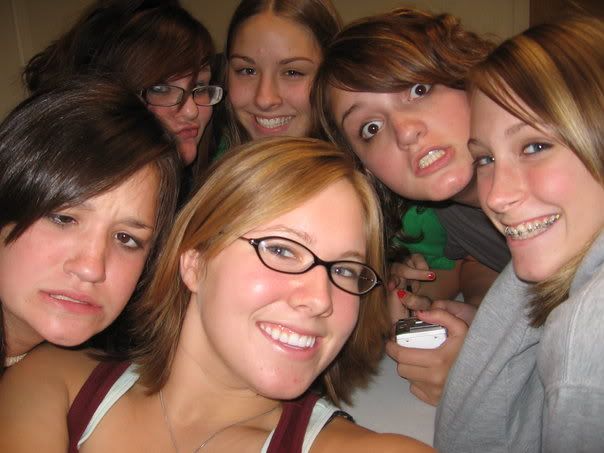 Obviously the girl with glasses in the front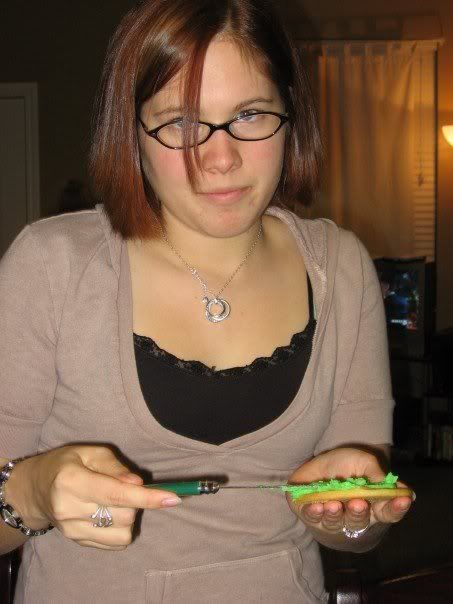 had to add this one in. it was the night I first met Kevin...more on that
here

I finally decided- No more of this short hair biz. So even though some of you are thinking "her hair isn't that long" ...well it is for me. And what have I learned?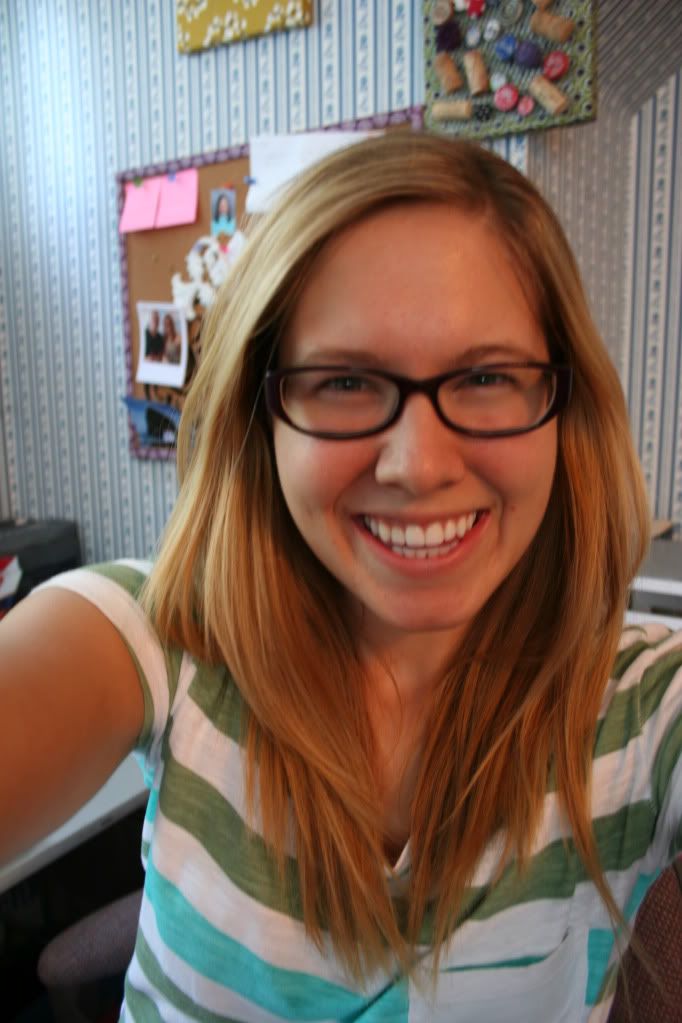 1. It gets stuck under your armpit sometimes. Maybe it is just me?
2. It gets stuck under your backpack straps
3. Its hot. (like hot weather sweaty)
4. It makes my head hurt some days when its up in a bun
5. I have no idea what to do with it.
I wont be cutting it again anytime soon....but I am pretty proud to say I've had to patience to grow my hair longer than ever. So now you've leaned one more little fact about me :)
And on to the Stina's Stuff Winner!!
First- once again a friendly reminder to check your public profiles for email addresses!!! The first 4 winners I picked had no email address! When in doubt, post it on one of your comments. But PLEASE check your profiles- some of you are probably thinking "why do I never win?!" you aren't unlucky, but I only contact through email (as with most other bloggers) thanks :)
Janet
9
Oh I love the Square Opalescent Enameled Pendant and Choker!!!
Congrats Janet!! I'll be emailing you soon! And special thanks to Stina for this great giveaway!!! Cant wait to see how your shop grows!