Not as gross as it sounds! I loooveee sushi. So much. I know I've posted about making sushi before
here
but I had to share my little rampage I had this evening making dinner. I stopped by the asian market this afternoon for some more rice and seaweed, and I was really craving some sushi by this evening.
Well, I didnt buy anything for inside the sushi. I knew my car would be sitting at starbucks for a few hours with the rice in the car, and didnt want anything to go bad. So I decided to make my sushi surprise!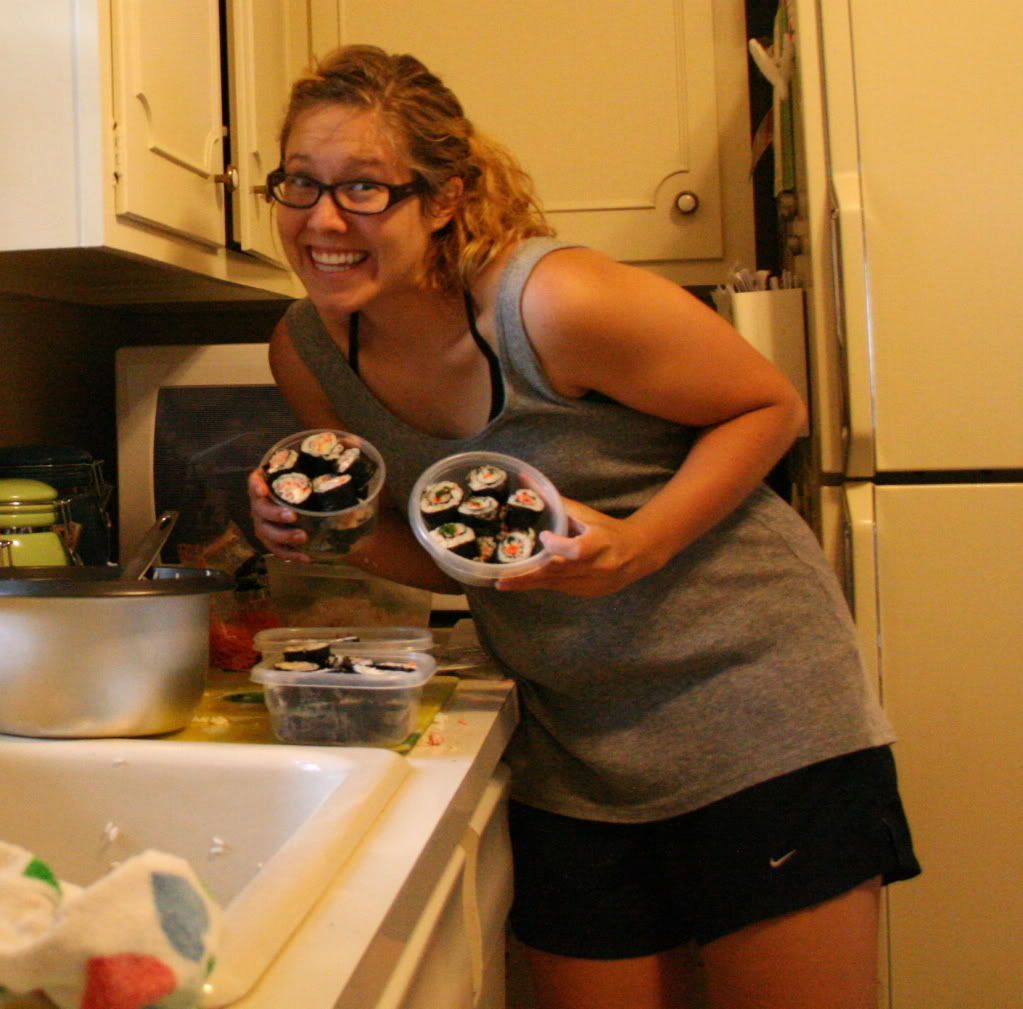 Anything can go in sushi. Not really anything, but the regular things you find in your fridge! I used various combintations of:
Carrotts
Cream Cheese
Lettuce
String cheese (Yep, thats right)
and sliced lunch meat (ham) mixed with mayo.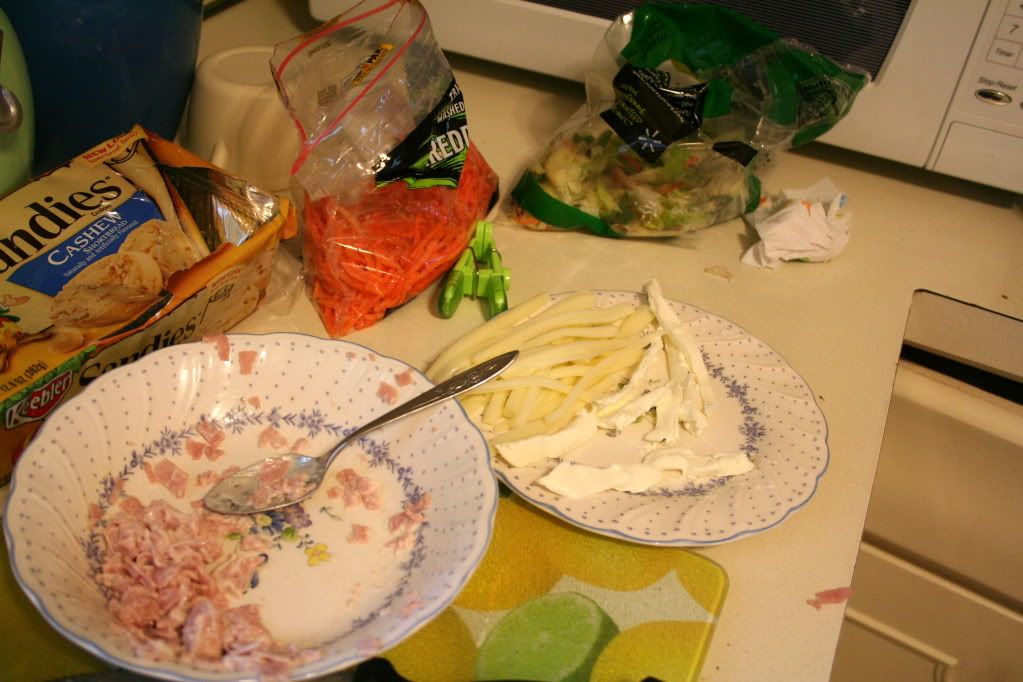 Other great things you may have in your fridge- Like cucumbers, canned tuna, bell peppers, tofu...you get the picture!
This isnt going very indepth about how to make it, because I've already posted more on that
here
. But I just had to share my OVERLOAD of sushi I made tonight. Which made me completely happy. Plus I snack while I make it, so I never actually eat any when I'm finished. But I'll be packing these in my lunch this week!