As much as I enjoy gong to the airport at 3:30am and finding out that southwest doesnt actually open until 45 minutes later....it was a fabulous trip :) Now just a relaxing trip back through vegas and on to omaha!
On my last couple days of the San Francisco vacation- Julie and I enjoyed a trip to Muir Woods!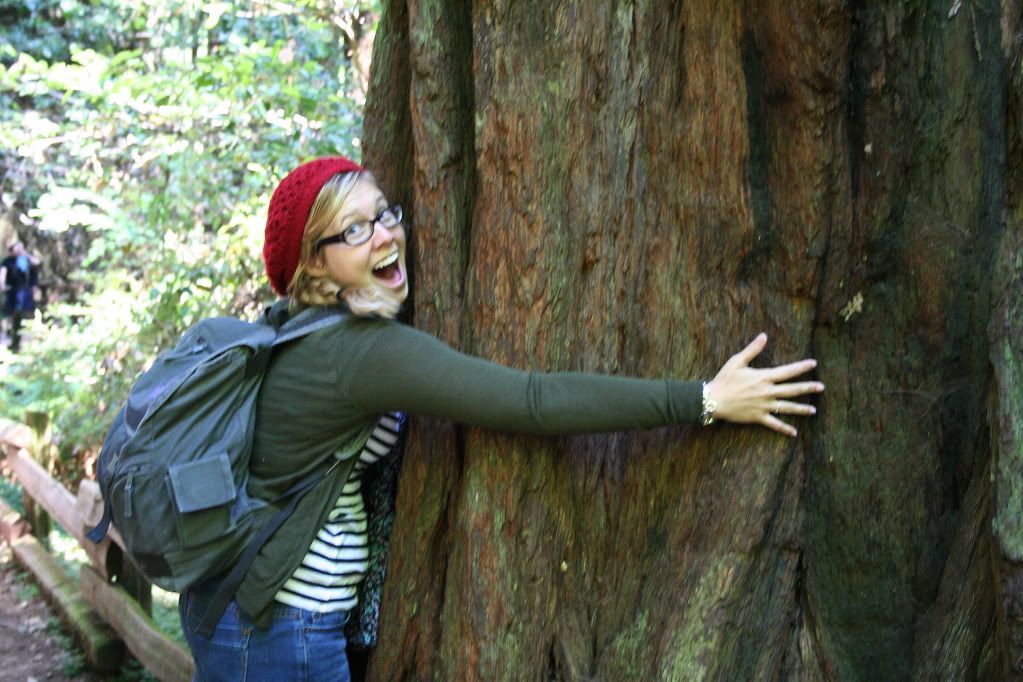 Hugged a couple trees, enjoyed the great outdoors!
The ferry was so fun too! An amazing way to see the city!!
Oh and of course we had to get an evening donut. How awesome is this?! HUGE!!!
YUM. And it tasted SO GREAT!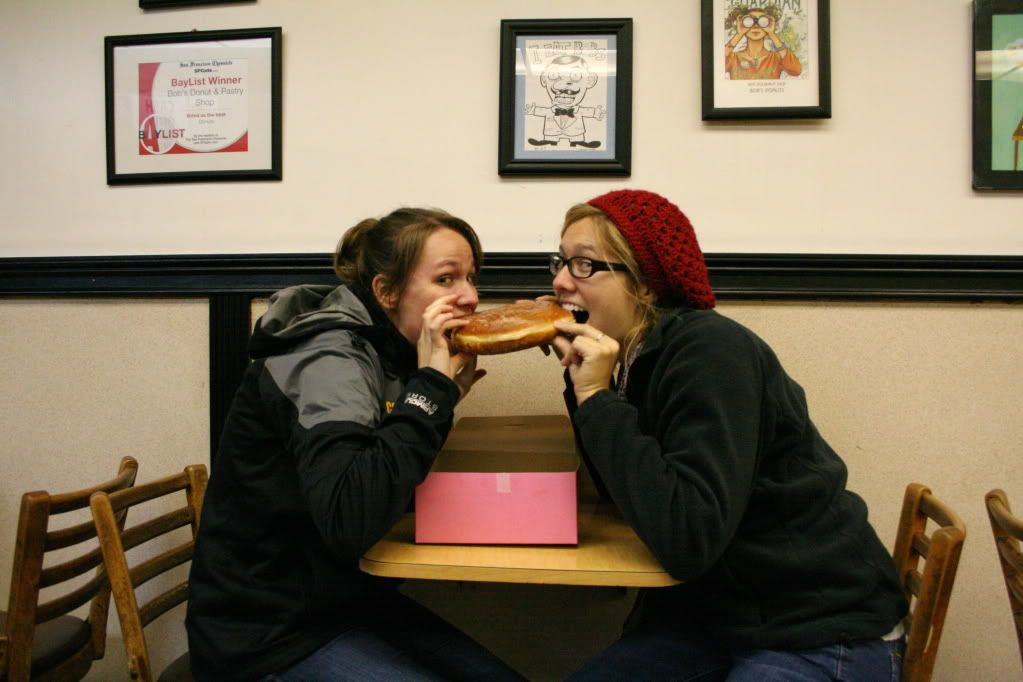 The entire trip was amazing, but now back to school!