I invited my cousin, Alana, over for a picnic this week before she heads back to OK for school. What a great excuse to craft, talk and enjoy the wonderful weather we had today!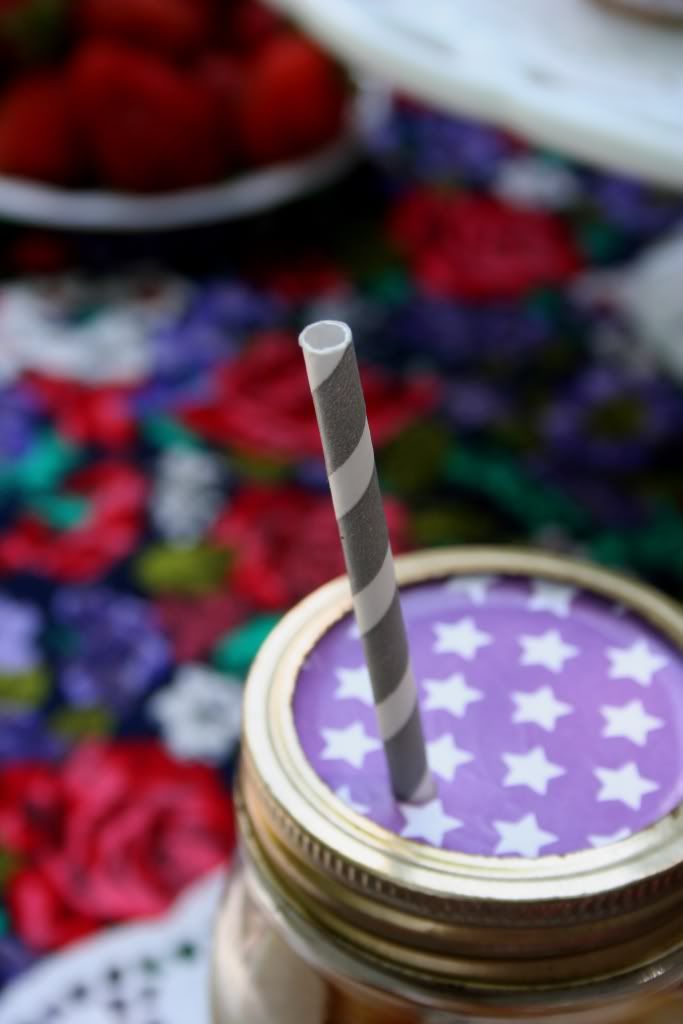 I finally had an excuse to make the glass jar drinks! Simply cover the top of a jar with mod podge and paper, then punch a hole through the top with a hole punch! Slip in a paper straw and you're good to go!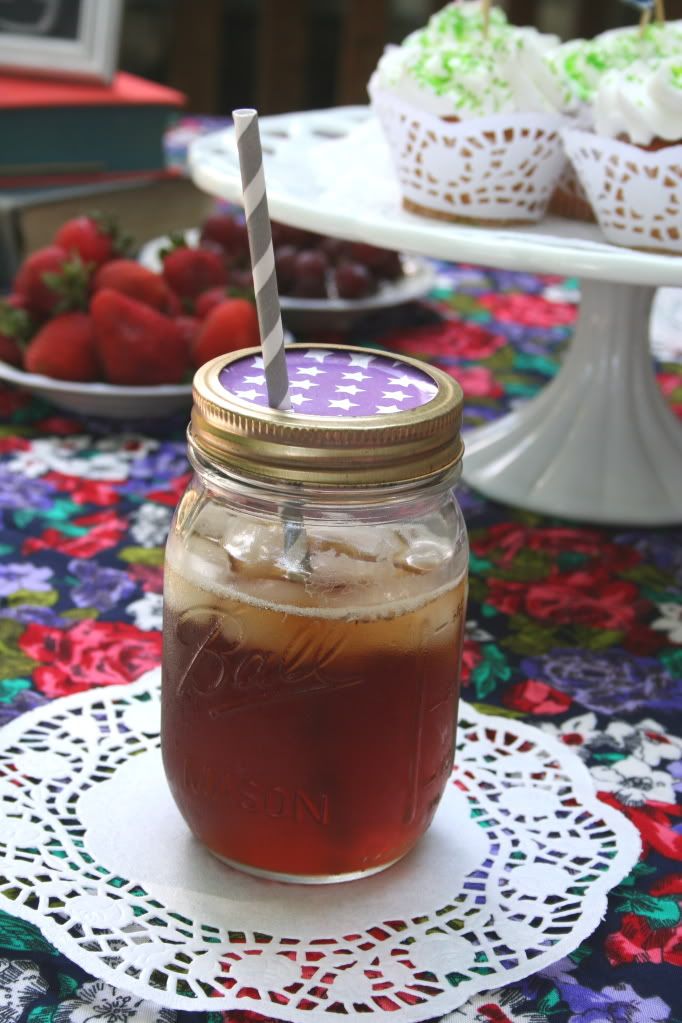 Our picnic spread
I loved incorporating so many of the crafts I've worked on lately! Chalkboard frames, cupcake wrappers, toppers, jars, and of course the doily bunting!