Just decided to host a Buy one get one free sale! Purchase ANY pair of earrings in the shop- and get another pair free!! (only applies to single pair listings) Simply include what pair you would like free in the message to seller section when you purchase!
Click
HERE
to check out earrings
Back to my original post:
We had a freak storm Saturday evening, and haven't had power since.
I drank my soy milk this morning- which I am now contemplating whether or not that was a smart idea, since the fridge obviously isn't working. I've also enjoyed showering by candlelight and looking longingly across the street at the neighbors who never lost power.
Responses to questions may be slow- especially since I don't have a smartphone. However-
if you contacted me about wanting something from the Online Garage Sale and I have not responded, that means you didn't leave your email.
Free free to comment with your email if you still want something! There are still a few items left
here
: (grow spoon, crocheted items, and record items)
In case you were wondering, yes I am sitting in class blogging. Its the only place to get Internet.
Saturday I did enjoy another day at the farmer's market!
See the earring holders?? Tutorial was posted earlier this week
Also see the fabric on the table? I'll be working on another craft with that today!
My cousin, Alana, helped with the market this weekend! She came all the way from Oklahoma to help out (okay, maybe it wasn't all just for me)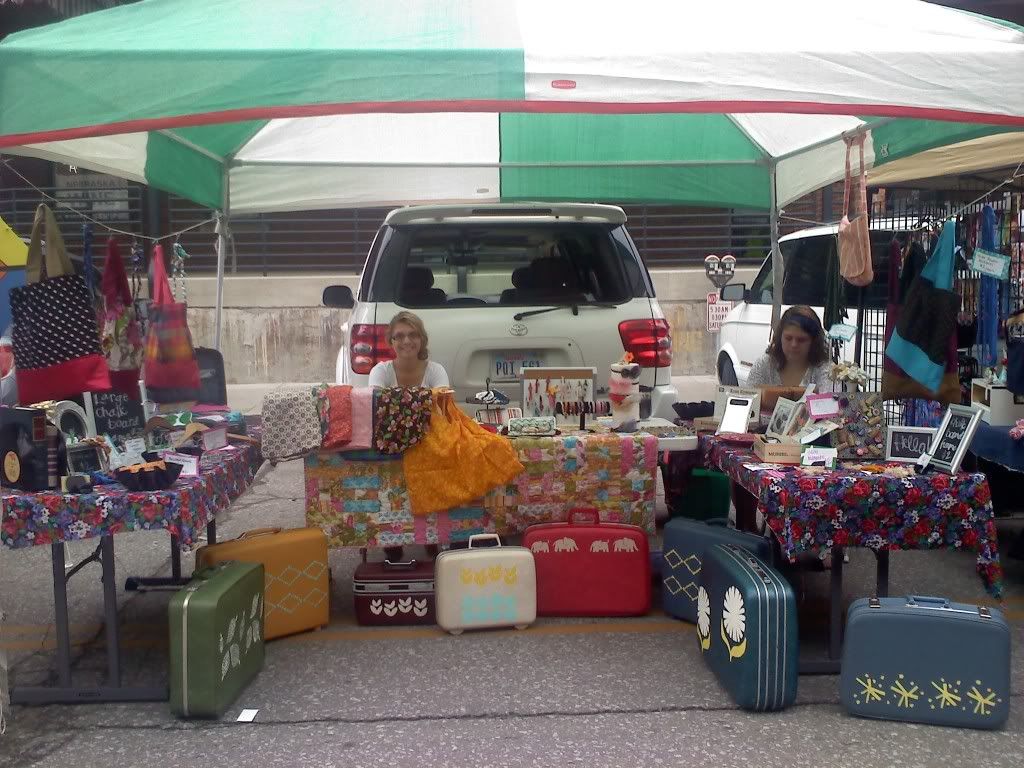 Now what I can hope for is the power will be back on this afternoon! Hope everyone else had a great weekend!!