Have you heard of UPrinting? They do all sorts of printing and graphics- Great for all you bloggers, etsy store owners, college students, moms, practically anyone!
For example these
Customizable Stickers
(who wouldn't want these?! Just think of all the fun things you could do!) They are great for putting logos on your products, organizing supplies, decorating, planning PTA or church events, branding marketing....everything! I've been working on ideas for what I'd like to do with my stickers, and well...there are so many ideas I just can't decide!
See those
Customizable Stickers
up there?! Well, UPrinting wants to give one of you 250 of the customizable stickers! These are valued at about $40!! (
stickers will be 2" x 3.5" 70lb Label Matte, Front Only Printing
)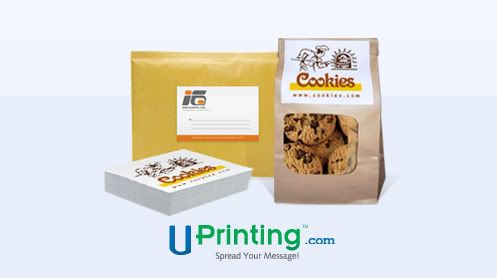 (as always, be a follower here first, then do one or all of the following in separate posts to enter)
2. Leave a comment on their wall telling UPrinting who sent you!
4. Comment telling me what you would do with your stickers!
5. Tweet/blog/facebook for an extra entry each!
The giveaway will be open for a week! 9/6
This giveaway is sponsored by UPrinting, no monetary compensation was given and I will receive Stickers for hosting. Check out standard label templates on UPrinting.
Restriction: Limited to US residents 18 years old and above only.