A friend of mine was needing to order notepads recently, and she talked about making her own...which got me thinking...why not?!
I heard of this stuff called "padding compound" which is the glue that makes "tear away" notepads stay together, but still allow you to rip pages off. I searched for some, with little luck. It comes in BULK, which would make a gazillion notepads, seeing is how all you need is enough to cover the top of a stack of papers. Thanks to etsy, I found a little kit
here
for just $3. The store is still really new, but Beth is great- so don't be afraid to order your own!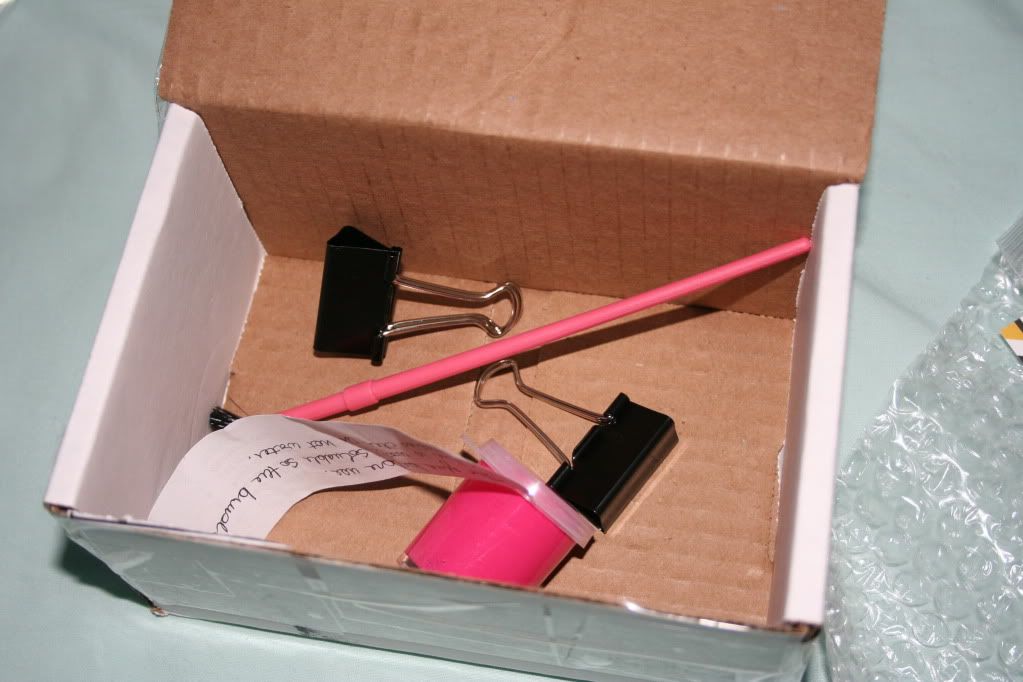 Perfect for customizable gifts! I thought it would be fun to make some that say "Mrs____" for an engagement gift next time a friend gets engaged. Or great for teachers, moms, etsy owners, or an easy use for scrapbook scraps or scrap paper.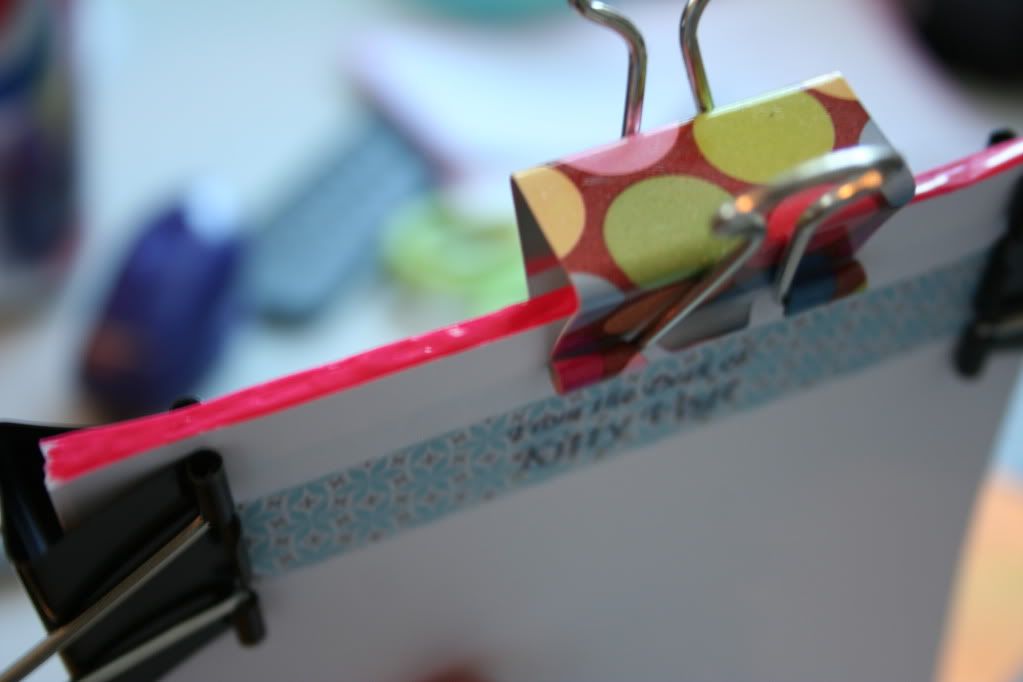 All I did was pull up a word document, separate the screen into 4 sections, and then cut the pages in fourths for a nice little notepad! Back it with cardboard (you could easily use a cereal box)! Then use the binder clips to hold the paper in place, nice and tight. (I used a few extra, just to keep it tight) It dries in a couple hours!
I even made one for my cousin- who is the president of her club at school (which is a pretty big deal!)