Anyone else have a pair of toms that are showing more wear than you would like?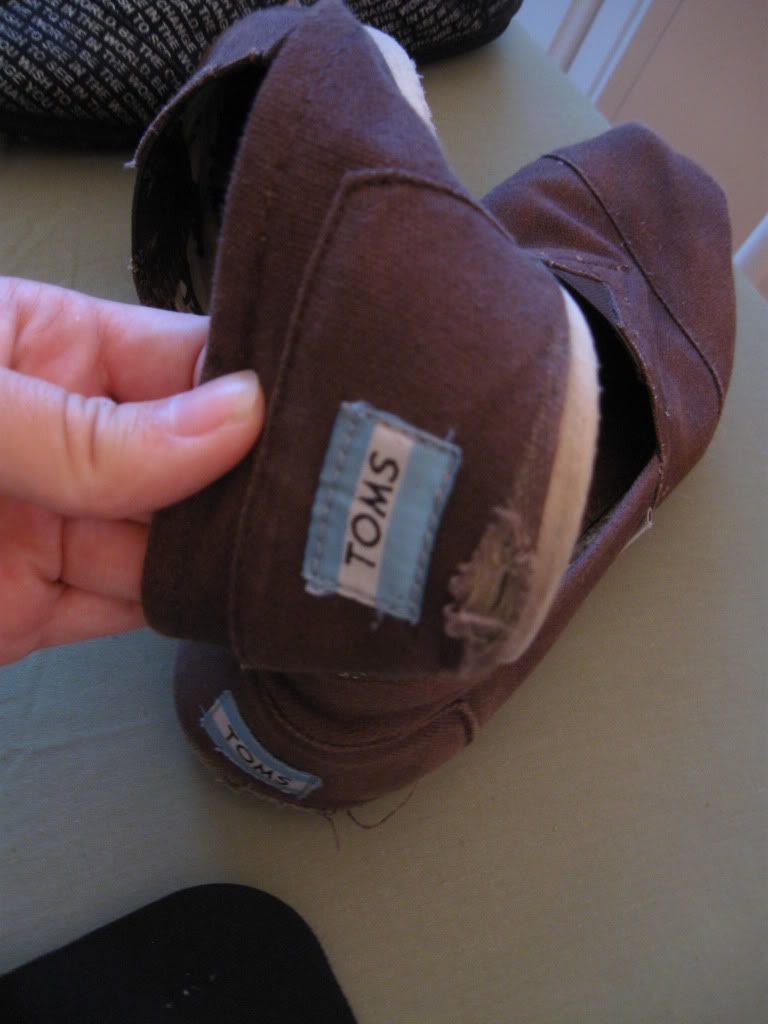 Well I had a couple of soon-to-be holes in mine and wanted to make sure the would be around for years to come. I went with these thick canvas iron on patches.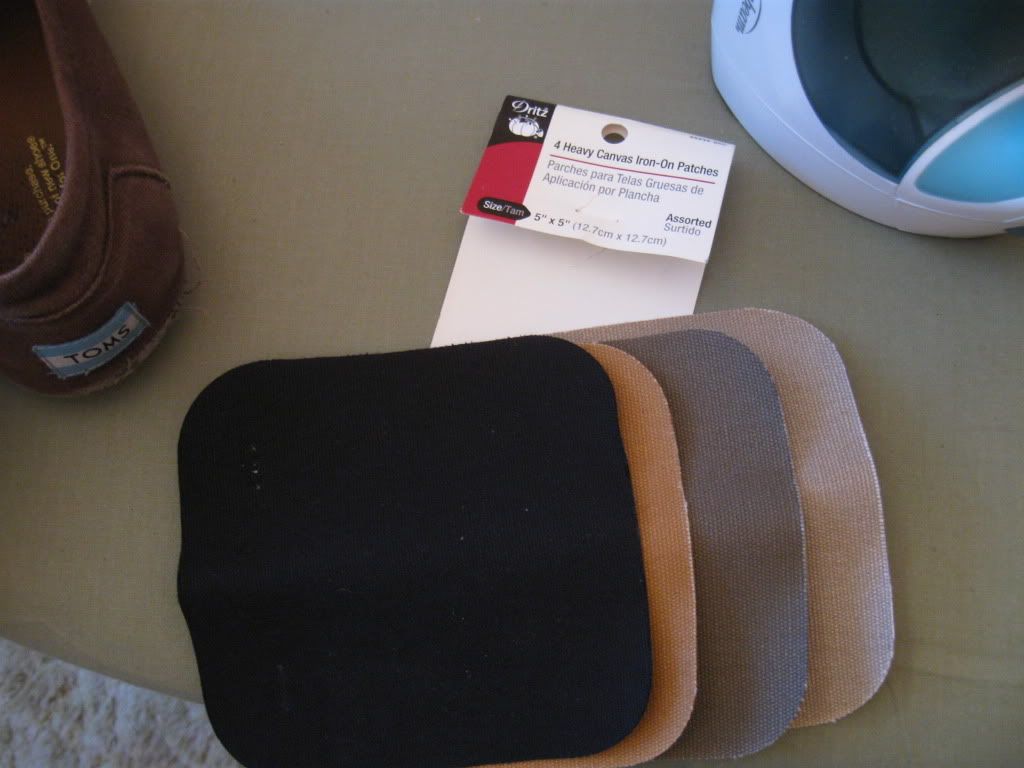 I found the pack for about $5 on amazon (They are at the craft stores too....but I buy alot on amazon since shopping is not high on my list of things to do. And did you know when you have a student email you get free shipping on alot of items!? just a tip!)
Here are a few of my holes. But the one I was really worried about was on the inside, where my big toe had worn through one layer on the inside. I went with shoving a dish cloth in the inside and ironed over that.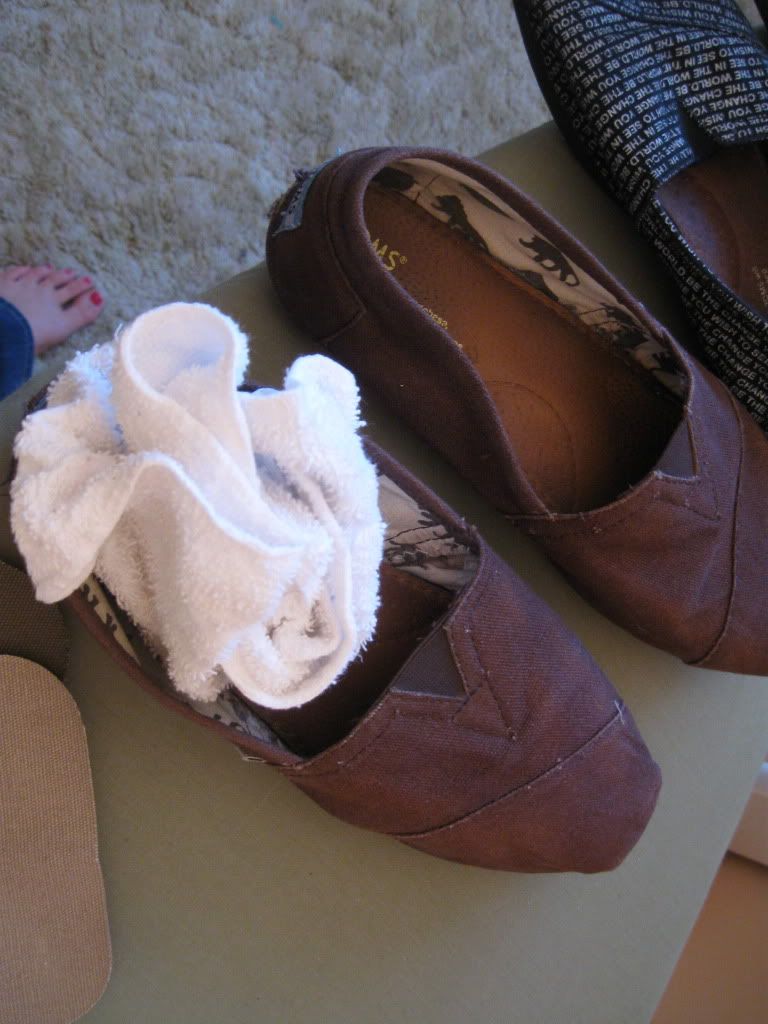 A few days later- its staying great! Even if it isn't a permanent fix, I'm hoping it keeps the holes from getting any bigger!!