Ever since I got my camera, there has been this little hair in my pictures. I don't notice it much...but its really just when there is blue sky in that part of the picture....Exhibit A (hair in the upper left- along with other spots from the sprinkling of water)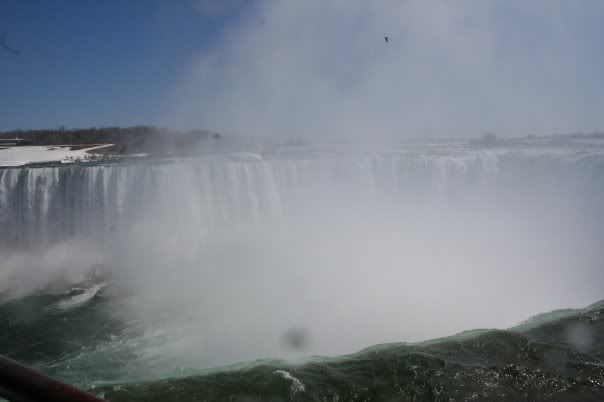 Well I FINALLY got around to taking it in last week to see what could be done. Come to find out...they have this little air blower thing....that is free for them to use. It got it right off! Cannot believe it.
3 years of photos...and it was that simple.
Just had to share my realization, frustration and excitement that my camera is now much cleaner! Oh and it does not make you feel good when the guy goes "Oh....this is really dirty" when he looks at your camera sensor.
Also what I learned:
If the spot on your pictures is a sharp clear spot- its probably on the sensor of the body of the camera
If it is blurry- its probably on that lens.
Just because it doesn't show up when you use one lens, over another, does NOT mean it is on the lens. My mistake.