This weekend, I went on an embroidery kick.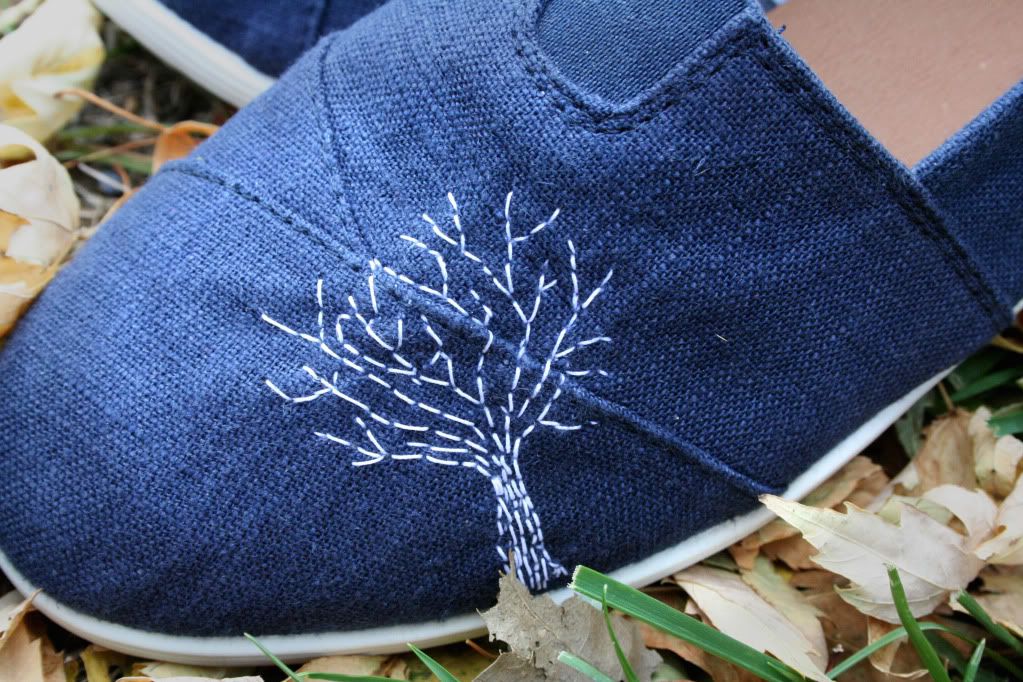 I've only tried "embroidery" once before that I can remember--girl scouts in elementary schoool.
(girl scouts was NOT my thing if I remember correctly... I was labeled a menace. Hard to believe, eh?
) Anyway, the basic back stitch is easy. Practically no thinking at all.
This weekend, I decided I wanted to decorate something, but could NOT decide what it would be. I wear TOMS practically every day this time of year (not sweaty but not snowy...the perfect time for TOMS) but could not bring myself to try this craft on one of my beloved pairs.
So I googled. And found there are a couple of brands that make "off brand" style of canvas shoes. I found "Soda" and "Bobs." Well I then ran into the problem where I HATE paying money for shoes...especially when I can't try them on. So for the past couple days, I'd been googling them, trying to decide if I should splurge for the $20-25 to purchase these.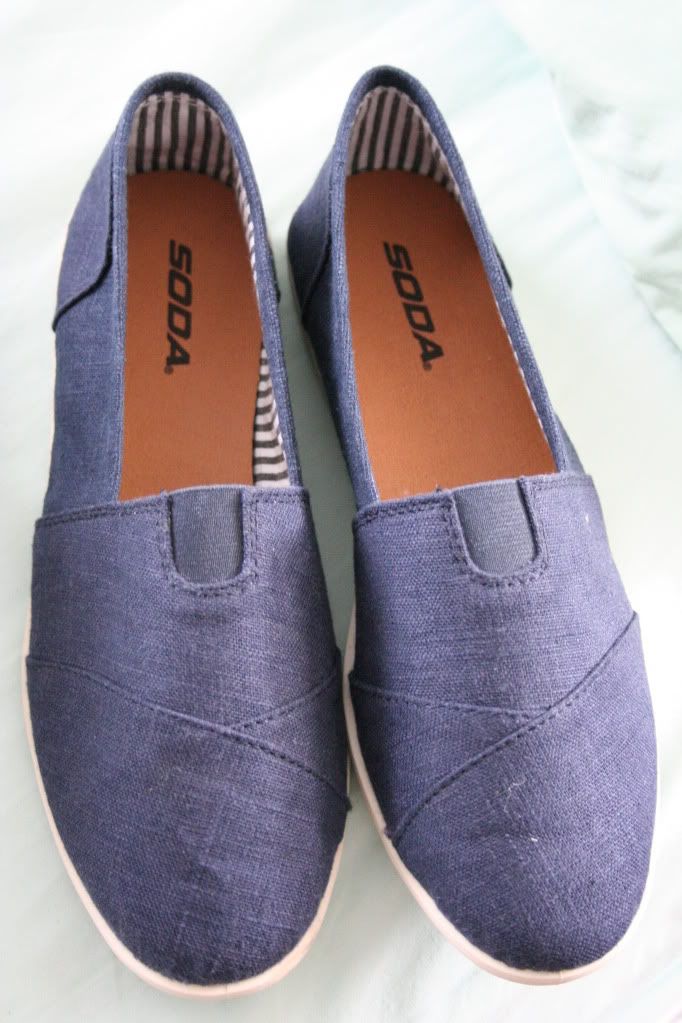 Lo and behold....after dropping a bag of donations at Goodwill, I went to find my sister somewhere shopping in the store. I looked down to see a brand new pair of "Soda" shoes, in navy (the color I was looking for) and in giant size (size 10) Perfect!!! I may have freaked out a little while my sister pretended she didn't know me (not really, she puts up with my craft excitements fairly well)
So on a slow Saturday afternoon, between homework assignments...I decided to sew this.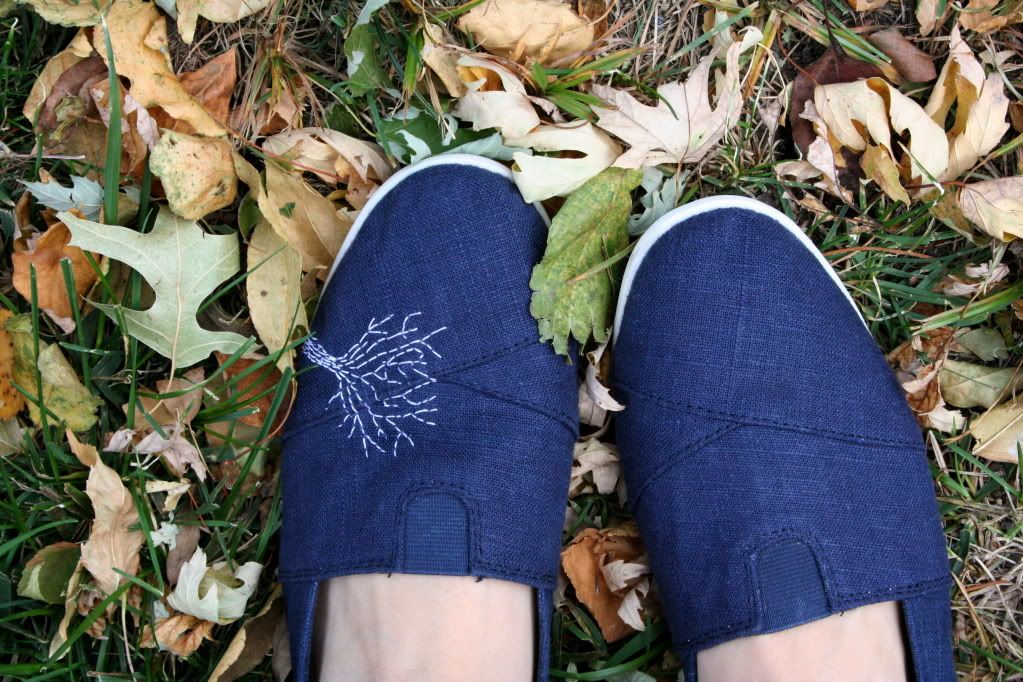 I am in love.
Plus I love that if I feel like adding more later, or fixing them...I can! (maybe colored leaves?) I even got bored later in the day and added a little something to the back of the other shoe. I decided on the word "Live"
Here is how easy it is. These I just "free handed" by drawing what I wanted.
Then made it.
But you can also cut out a piece of paper, and sew around it. I've done that before too. I'm one of those people who cant cut a straight line...or write straight on an unlined sheet of paper...to save my life.
If you haven't tried the simple back stitch, just click
here
. You'll realize how easy it is!