For 2 years I've seen the bright blue and yellow sign in the construction zone whenever I visted Kevin....and have had a mental countdown for when it I could finally step inside the building. That's right....Denver got an Ikea. And I went crazy.
Kevin and took me to Ikea this weekend, and his sister came along (despite my warnings that I may be a little hard to deal with) so as I ran through the isles, Kevin attached a bag to his back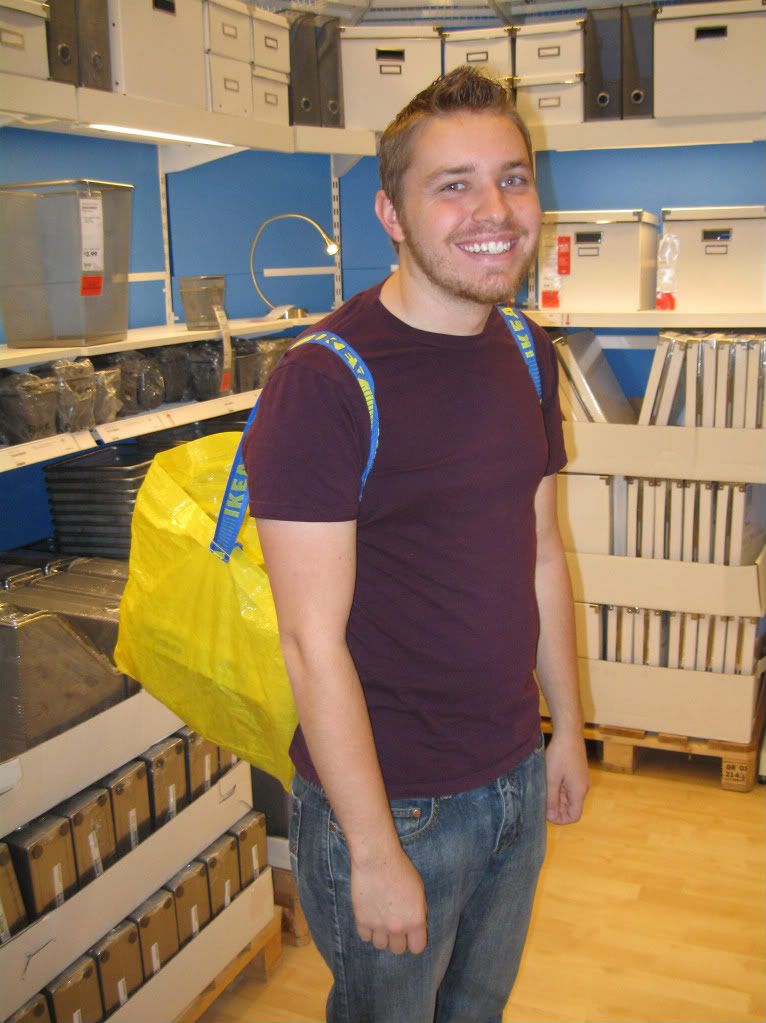 And I tossed items in as a ran ahead.
The end resulted in a few goodies for me, my sister's new apartment, and my mom.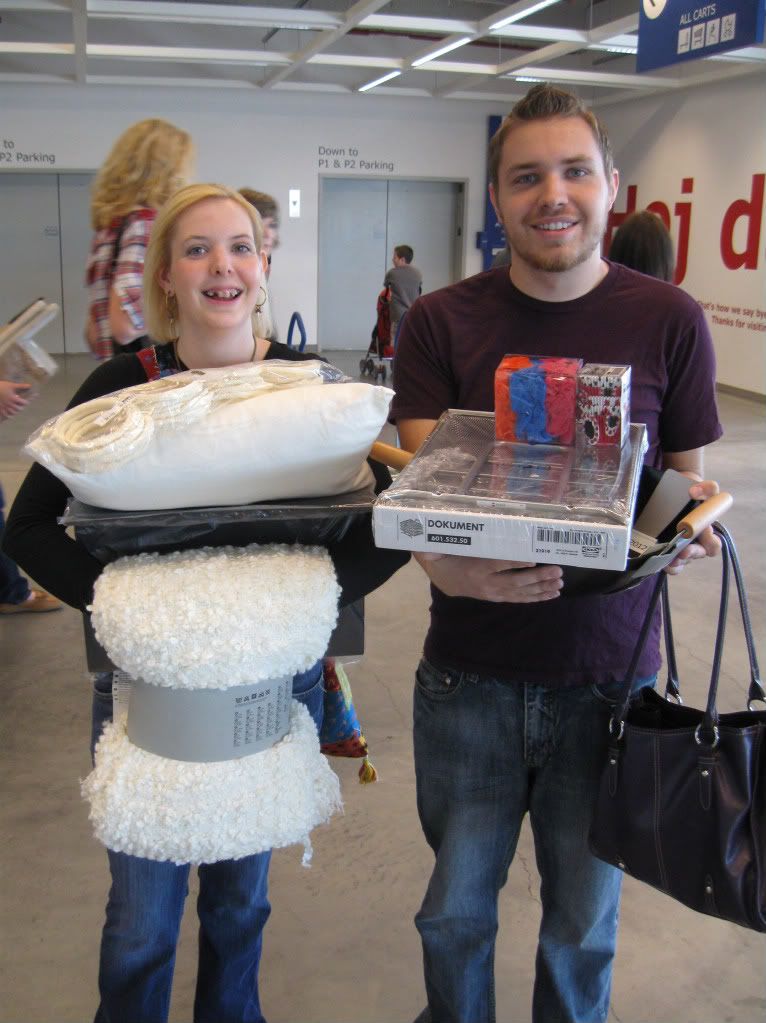 It was a dream come true.
Now if only nebraska would get one...I would no longer want anything else in this world.
Despite my craziness, Emily still had fun. Even if we were afraid we would have to break the child's chair to get her out.
A few of my favorite goodies I found:

This scarf hanger! How practical!!! And a
wok
for my sister
I must say, a very successful trip.
Even though Kevin's family lost water for 3 days...and we had to "rough it" by filling up large gatorade water jugs up at the church building every day in order to flush the toilet...it was a great trip!