Thanks to fall break at my

alma mater

, my little cousin is home for fall break! And she loves Pinterest just as much as I do! We decided to make a celebratory pinterest drink since we were getting to spend time together! We found the red velvet hot cocoa recipe
Here
. Now, usually when I try recipes...I'm pleased with how they turn out....but this one was FABULOUS!
Seriously. This was heavenly. Yes, it was absolutely terrible for you...but it was DELICIOUS! The best part is the cream cheese whipped cream on the top!
It makes about 4-5 cups of cocoa...so get ready to share it with friends!
3/4 cup semi-sweet chocolate chips
1/4 cup sugar
1 cup heavy whipping cream
2 - 4 tbs. whipped cream cheese, room temperature
With a mixer, combine the heavy cream and sugar. Whip until almost peaks form.
Then add the cream cheese and whisk until there are peaks
In a saucepan, heat the milk over medium heat. Add a bit of water and the chocolate chips, constantly stirring gently. (we had trouble melting the choc. chips...so I would suggest melting them a bit fist!)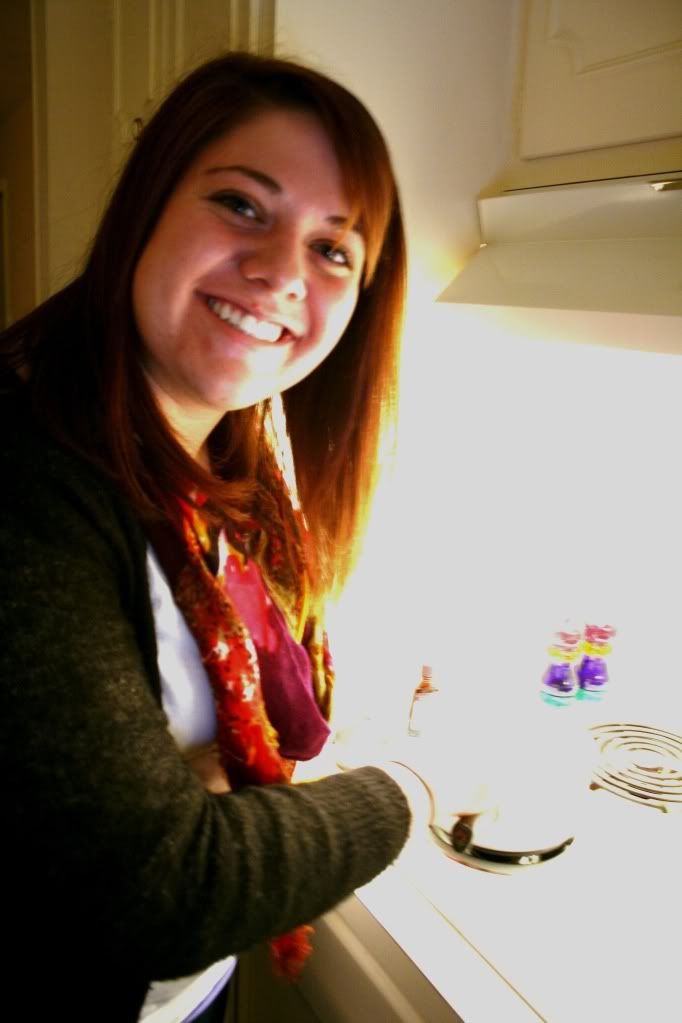 Then add the red food coloring and stir. Keep stirring, that way it doesn't burn!
Then top it with your whipped cream...DELICIOUS!