I got this idea after sitting in the student section of a Nebraska football game. A girl in front of me was wearing these...and she was having WAY too much fun with them! I don't know about other teams, but in the student section of the huskers stadium, you're always doing stuff- lifting up your shoe for the kickoff, waiving your arms back and forth for a field goal....that sort of thing!
These are mine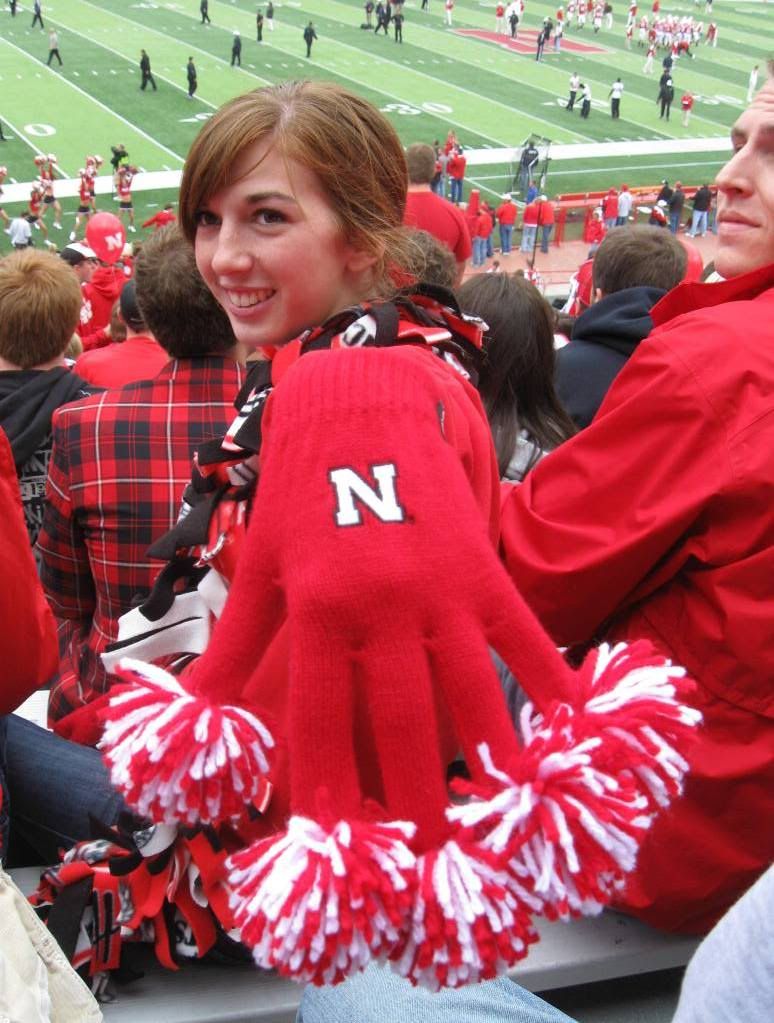 This was her! (yep, I creep on people and ask them if I can take a photo!)
It would be so cute for those little girls that want to be a cheerleader! You've got your pom poms built right into your gloves!
If you haven't figured out how to make them yet, its easy!
First buy the cheapy $1 gloves...target, old navy, walmart, michaels even has them!
Next are the pom poms. I'll show you my quick and easy way to make them. But I know there are lots of suggestions out there!
Wrap the string around your fingers like so. You don't want it to be very tight, I spread my fingers apart just a little.
Then take a piece about 3-4 inches long, and grab all the whole bunch. You'll tie it of like you see in the picture on the bottom left. You can tie it off before sliding it off your fingers, or after. Just be careful after, because you don't want it to come apart
Then cut the "loops" on either side of the knot.
And you have yourself a pom pom! Just trim it to make sure it doesn't have an extra string or two out of place!
All you do, is sew those to the top of your gloves!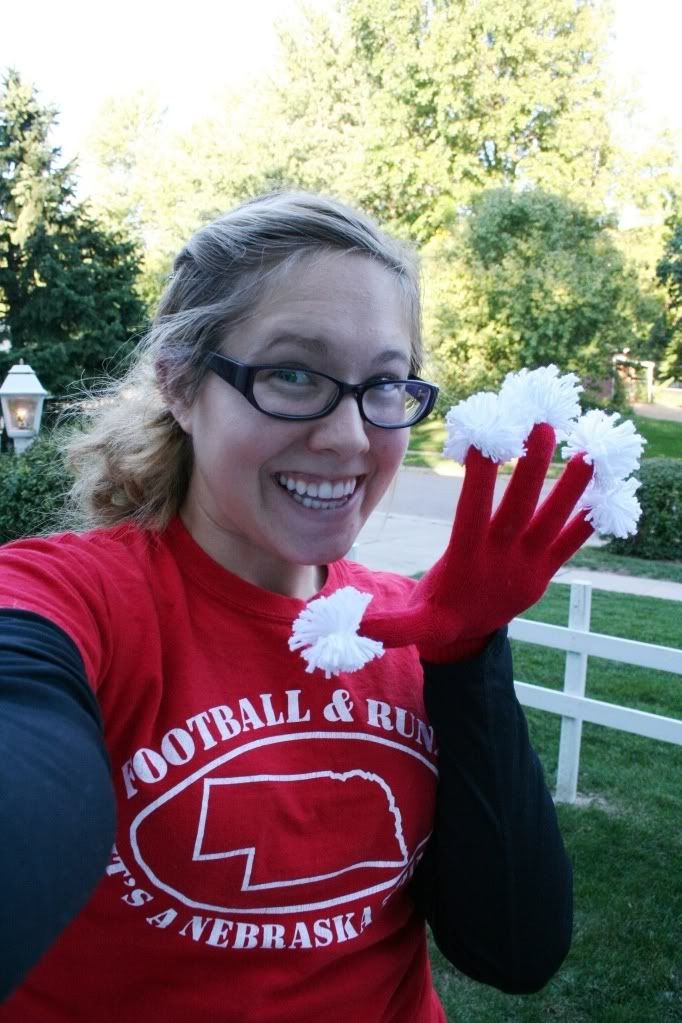 Now you're ready to show your school spirit!!!