I saw these cute hangers at Anthropologie last month!
Anthropologie is one of my favorite places to scope out new craft ideas! Not necessarily that they sell any, but the decorating there is so great.
Simple and cute! I love the vintage look of it.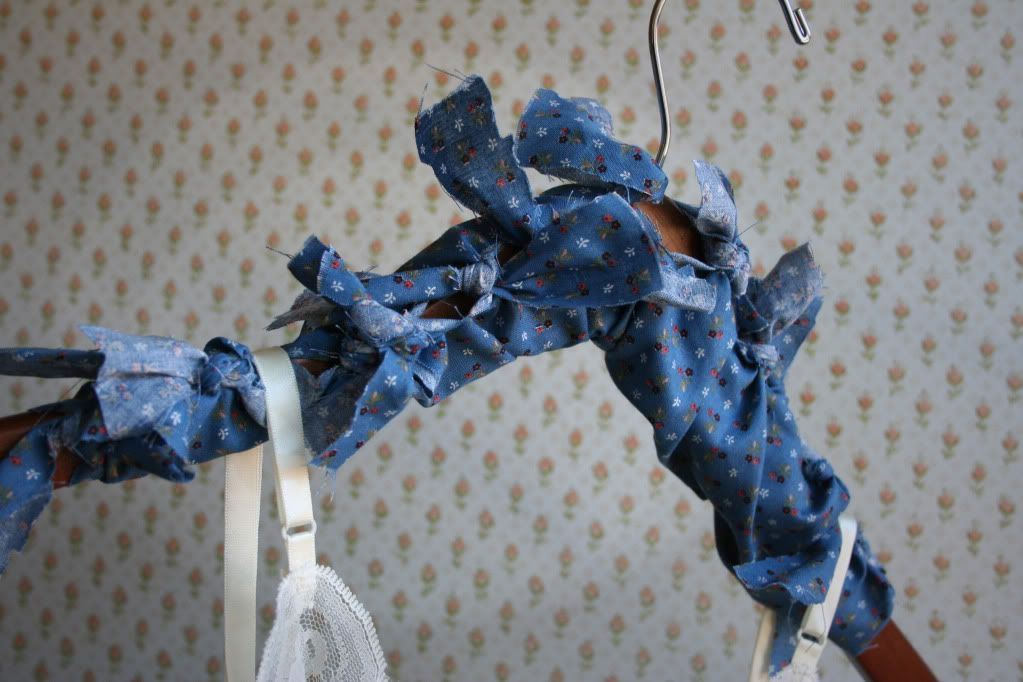 Theirs were Jersey Knit- which would look better- but the whole concept is to use scraps you already have!
It is just as easy as it looks.
Take a strip a little longer than the hanger, fold it in half, and cut strips halfway to the middle. I estimated how long, and was able to tear it if I needed the strip a little longer.
Then tie knots at the top.