I've been seeing these pillows on etsy lately, and have been dying to try to make one. Thankfully with winter break, I'm finally able to craft!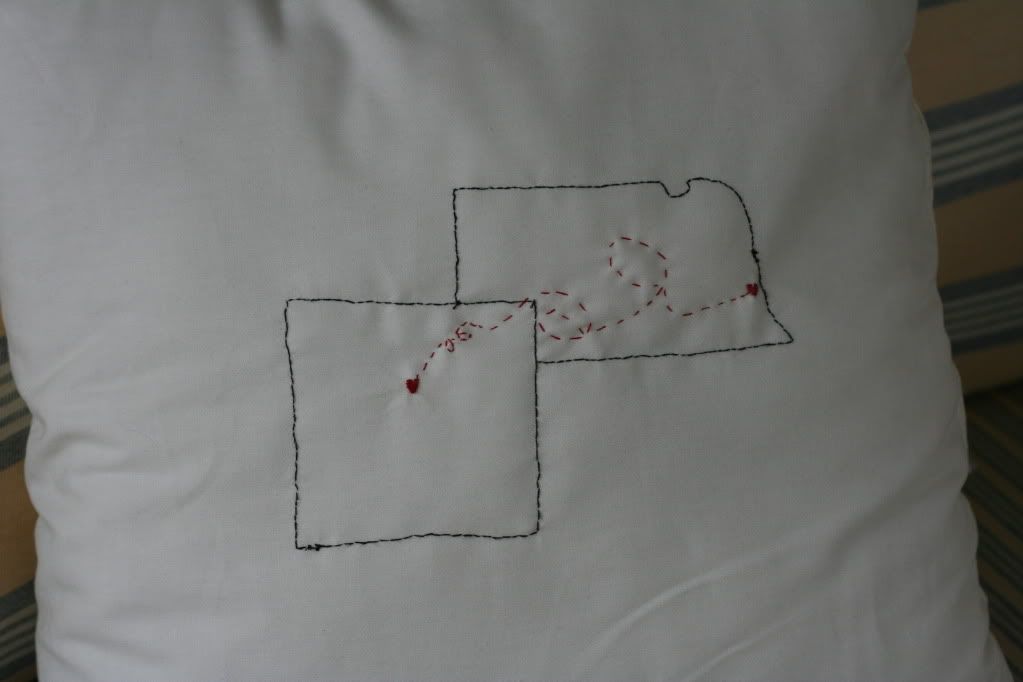 Of course this is for myself (in NE) and kevin (in CO)
Once again, its the simple back stitch
here
that I did on the shoes on this
post
. I have only embroidered those two things since elementary school girl scouts, so I promise you this is simple.
No other "trick" needed! I drew and cut out the states to use as a pattern, then for the hearts, just sewed until they looked like hearts. I wish I could explain it better, but there was really no trick involved.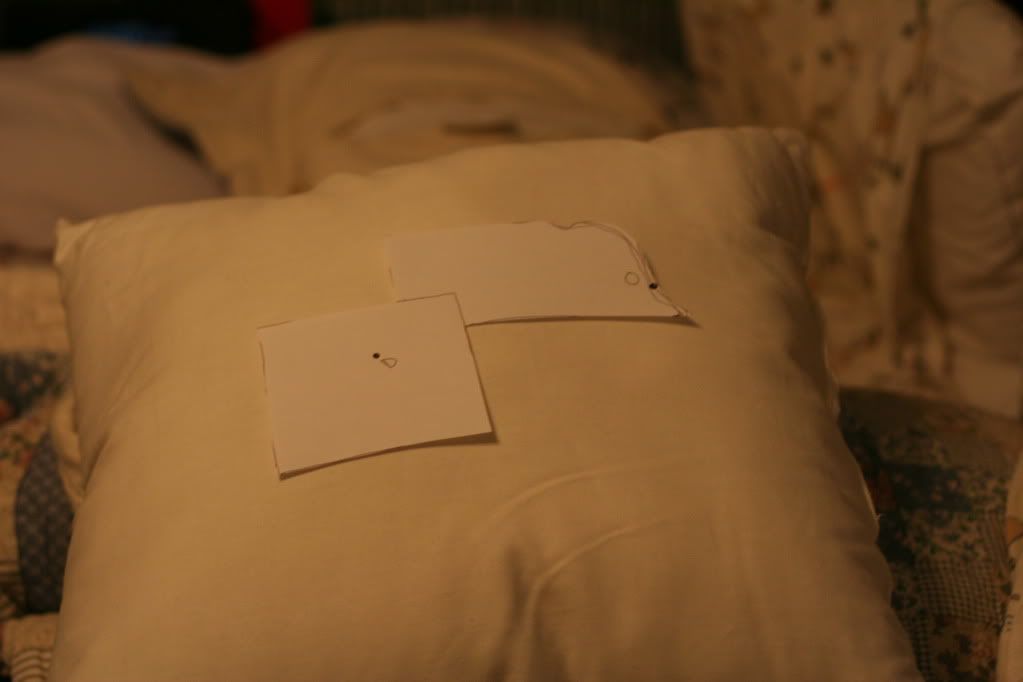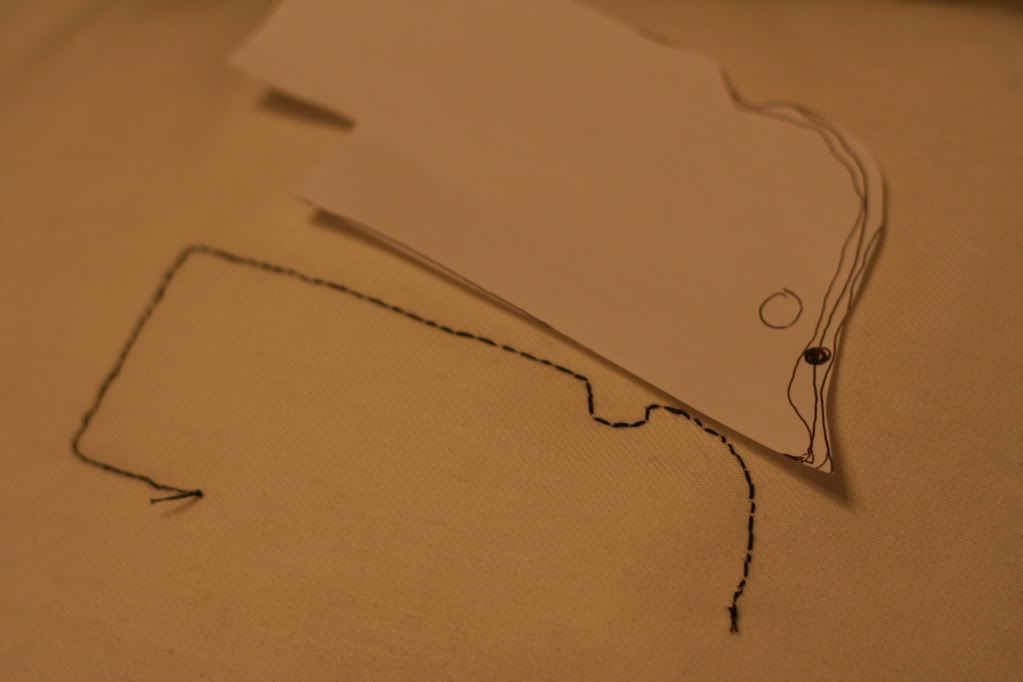 And that's it!