I am thrilled to be highlighting
P.J's Baby Cakes
today! They are one of my fabulous sponsors, and have their shop locally here in Lincoln, NE.
Today I'm going to post TWO giveaways actually from
P.J's Baby Cakes
! First will be a giveaway for their items, open to anyone in the US!
About PJ's Baby Cakes
PJ's Baby Cakes is owned and operated by Amanda Bragg. Amanda has had a passion for baking for as long as she can remember. When opportunity knocked in 2009, she opened the door; just four months after the birth of her first child and over 5 years in the insurance industry, she was laid off. Rather than jump into another 9-5 job and put her son in daycare, Amanda decided to pursue her life long dream of opening a bakery with a focus on cupcakes.
PJ's Baby Cakes first debuted at the Haymarket Farmer's Market in Downtown Lincoln, Nebraska, in May 2009. We proved to be an immediate success, obtaining many repeat and loyal customers. It also gave us the opportunity to provide cupcakes to customers directly for special events such as birthday parties and weddings. No more than 7 months after our first "official" sale, we moved into our own commercial space as we had outgrown Amanda's home kitchen.
Our emphasis is on quality and customization that's affordable. With over 100 different flavor combinations and a specialization in fondant work, your imagination is the limit!
They make absolutely fabulous looking and tasting cupcakes!
I've talked about how much I LOVE the butterbeer cupcakes they have!
Amanda wants to give away some of her PJ's Baby Cakes "swag"! One of you will be able to win this mug and t-shirt!!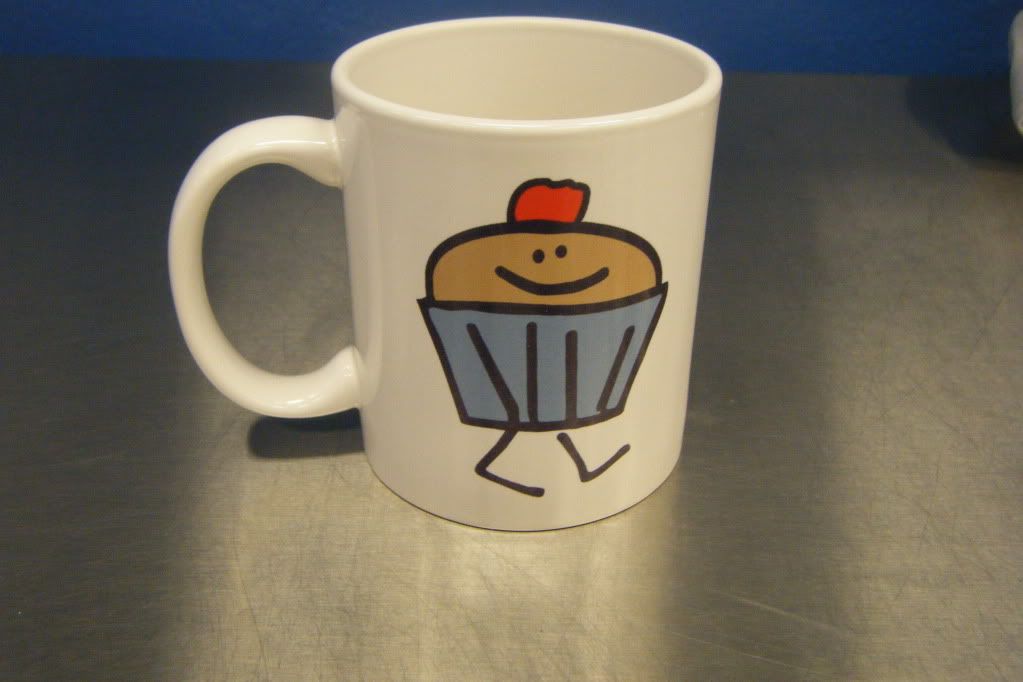 Ready to win it? Here is how!
(as always, be a follower here, then leave a comment for each one that you do)
1. Check out
P.J's Baby Cakes
and take a look around, they have a list of cupcakes
here
. Tell me which one sounds like your favorite!
For Extra Entries:
3. Leave a comment on the
facebook
and tell them who sent you!
4. Check out their
flickr page
, and tell me which cupcakes look the most fun!
6. And finally- go follow PJ's Baby Cakes on
twitter
!
The giveaway will be open for a week! 12/20