Remember those salt dough ornaments you used to make in pre school- that looked like cookies (but tasted like playdough?)
Well no one is too old for these!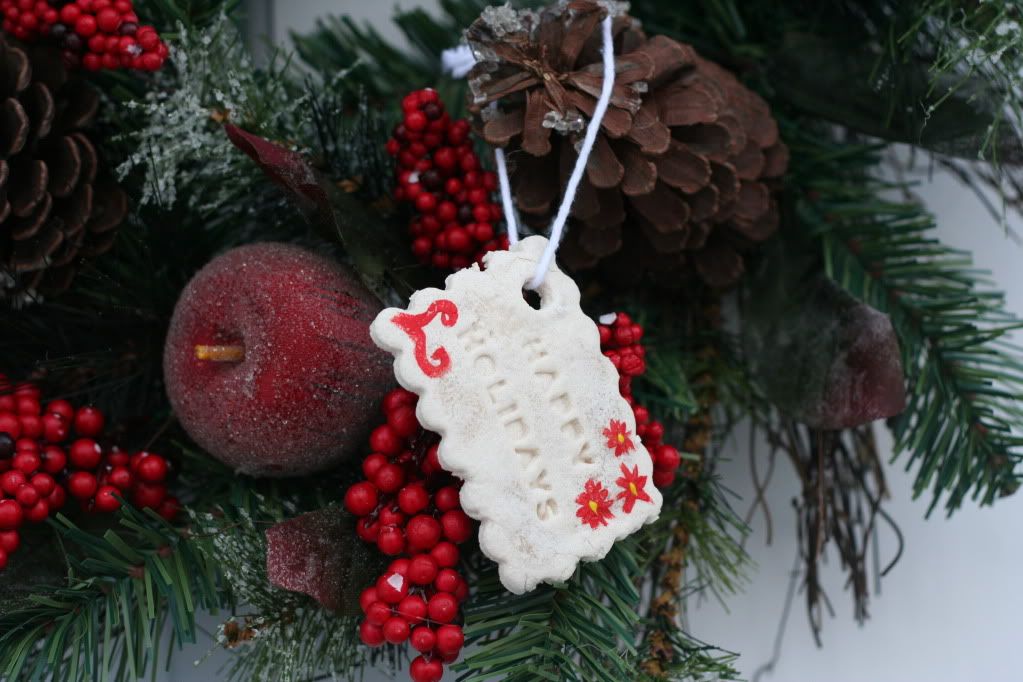 Simply mix equal parts salt, flour and water together! And mix it until it is a soft dough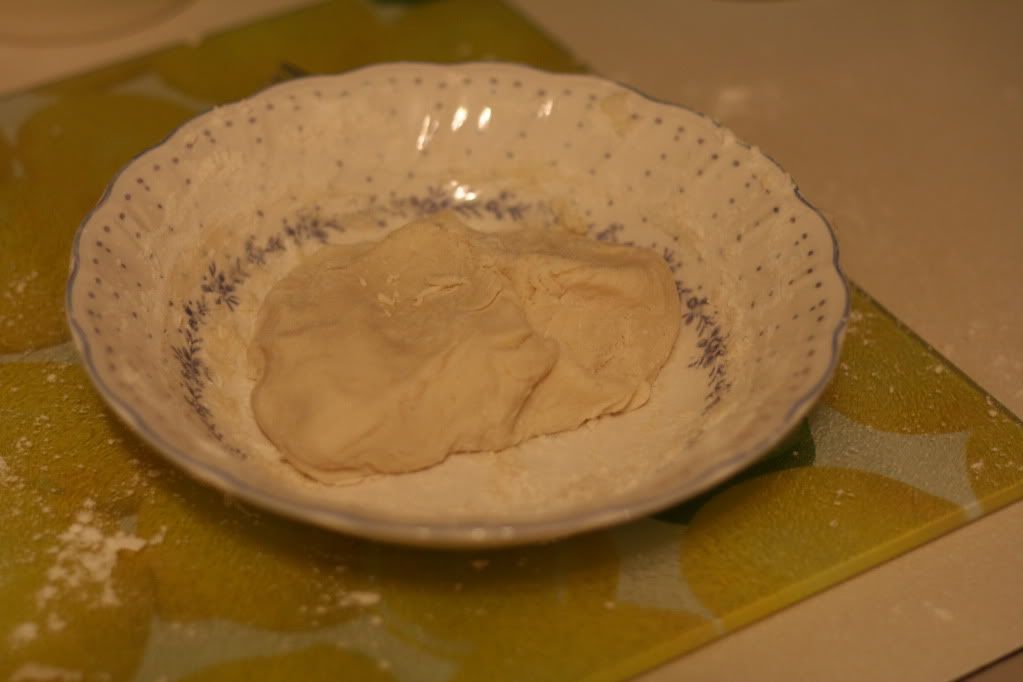 Then get your cookie cutters ready! I used my favorites- the message in a cookie cutters Kevin sent me last year from Williams-Sonoma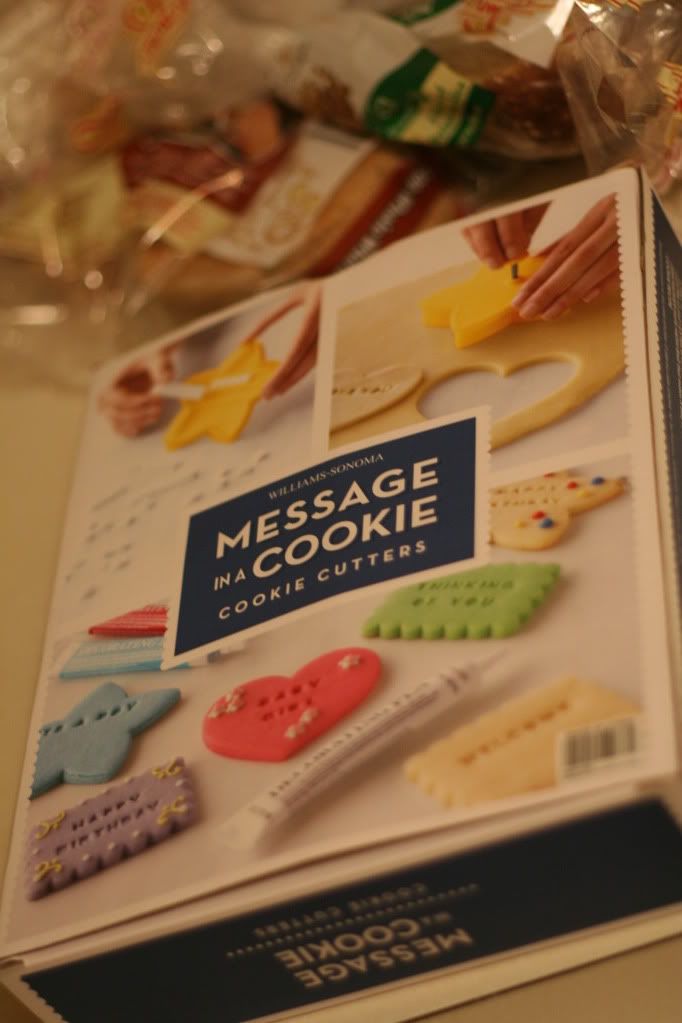 I love these- because I can make them for whatever event I want! I went with Happy Holidays and Merry Christmas
I also used a few plain ones- and stamped regular stamps into the dough for a design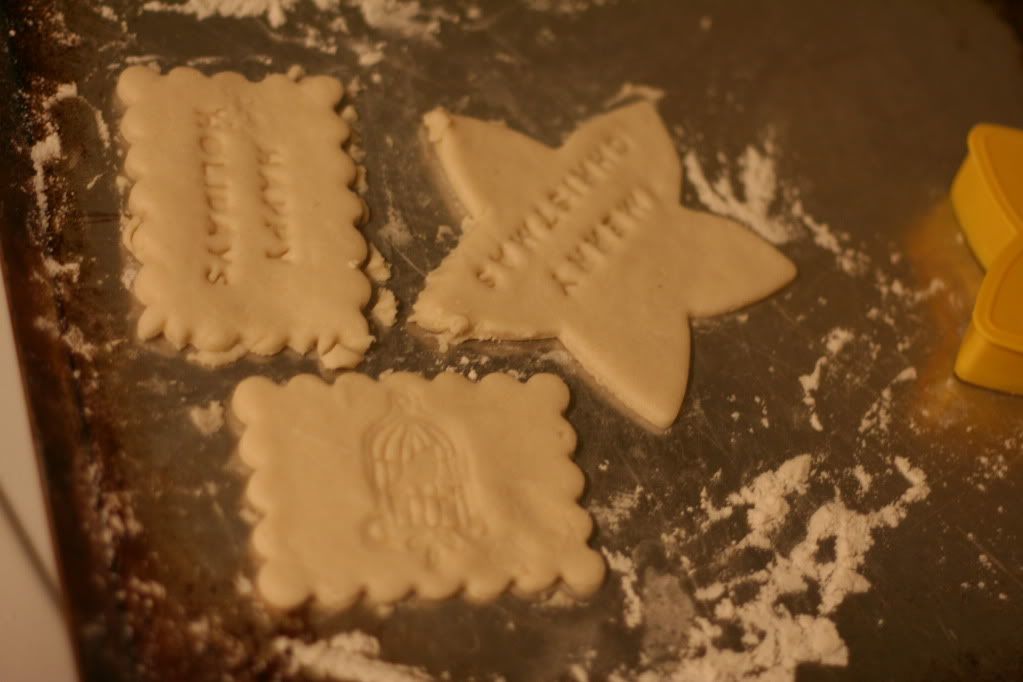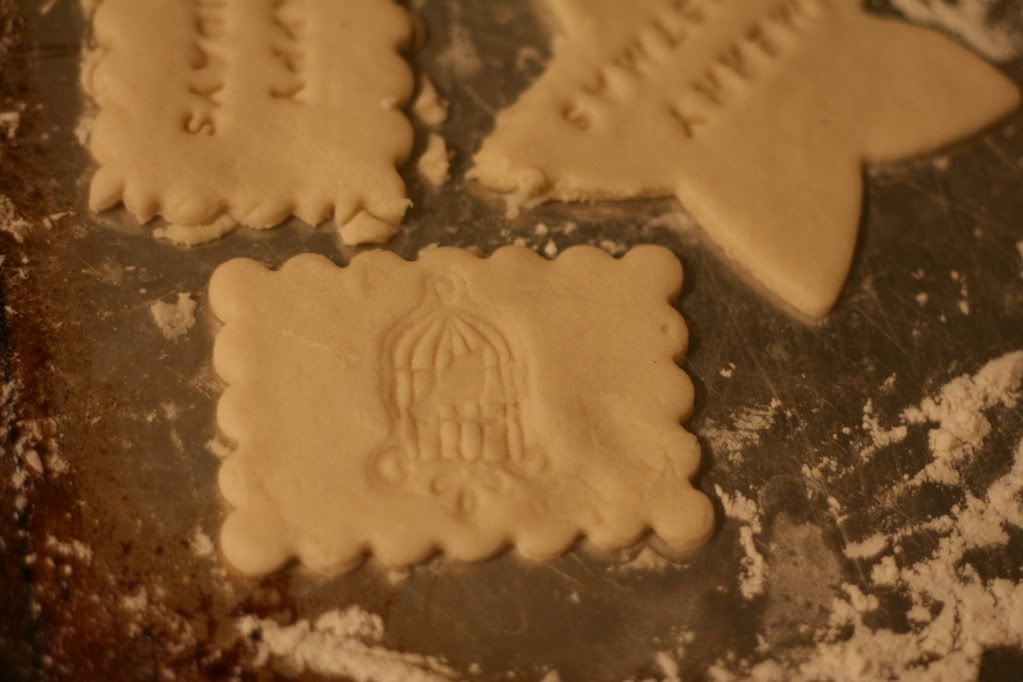 Make a hole- I did some with a marker cap, and some with a knife (for a smaller hole)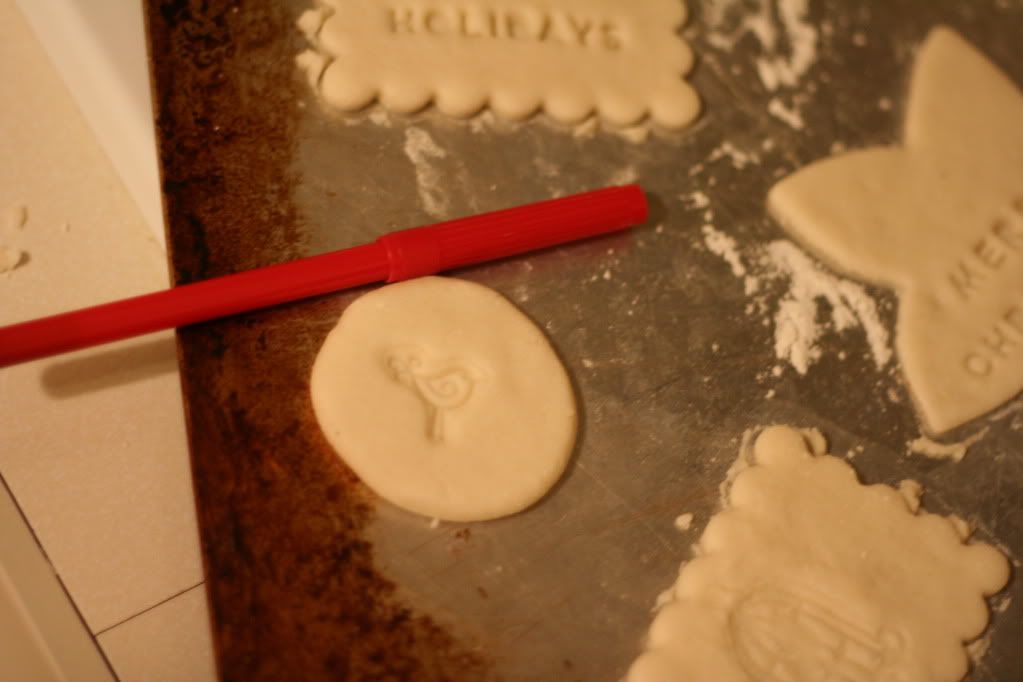 Then let them dry! They took a few days to dry for me (maybe I added too much water....should have measured better!)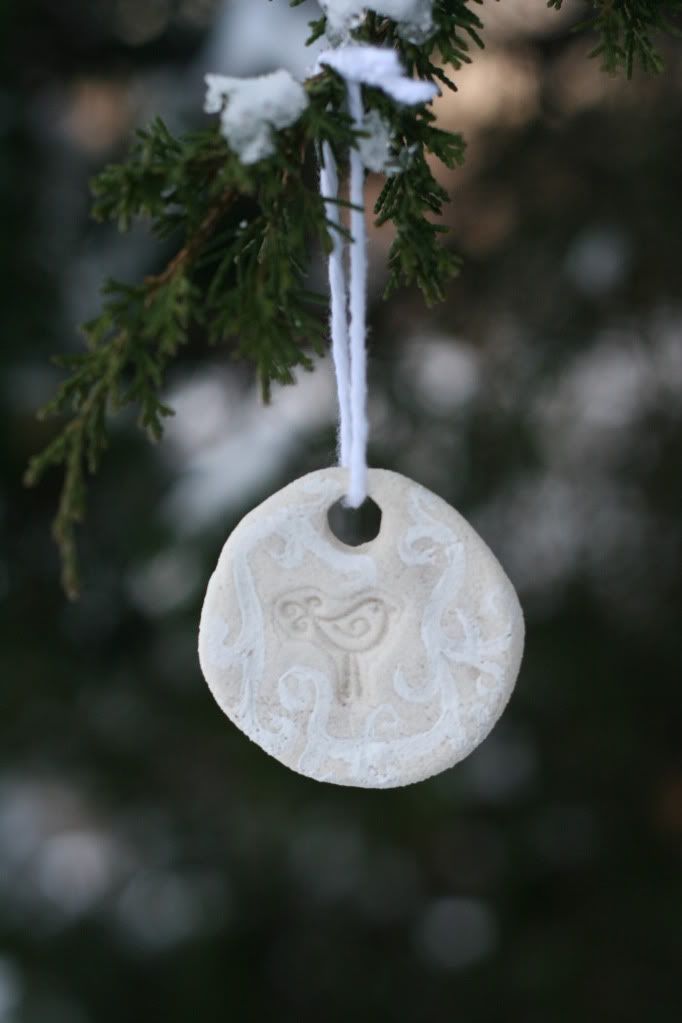 I decided, once again, my artistic abilities usually make my crafts look WORSE and not BETTER. But for those of you that can paint- then you paint them! I saw them used on pinterest for gift tags for Christmas as well!