Last year around this time, I was in the process of helping my friend Brittney plan her wedding! She was going for the woodsy/artsy theme (check the post
here
and
here
for more on that!) I helped by wood burning these to go with her centerpieces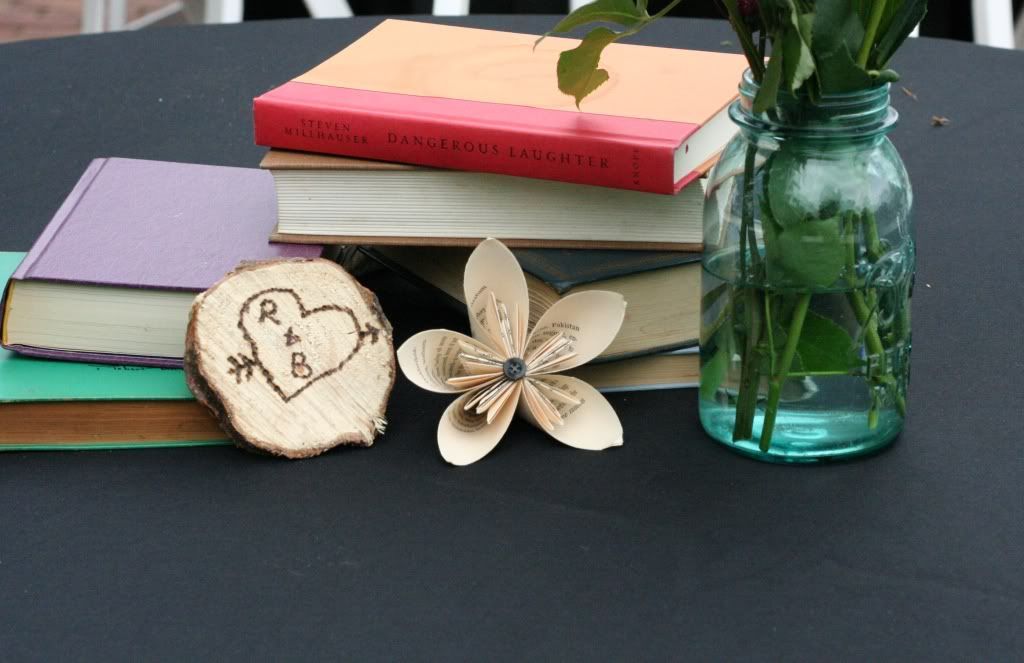 Did you know most places that sell christmas trees have a bit of bits they've cut off. Alot chop off the bottom of the stump (from my understanding, the same reason you cut flowers before putting them in a vase). So there is typically a dumster in the store that has the bits of pine branches and stumps.
I also learned...put on your best "innoncent girl" face...and the nice boys at lowes will help you dig through it! (I learned this trick from my dad, when he sent us to the car mechanic to ask advice about car problems)
Then all you need is a wood burning tool! I've had one for a while- which I've used to cut shapes out of vinyl records- so it may be something you already have on hand! If not- your local craft store will have one (even walmart has them I believe) for around $10.
A fun personalized way to decorate for the holidays!