When I order my wood hangers in bulk (
to do my etsy bridal hangers
) I get a few "ugly" ones in the bunch. Ones that have a few flaws, or aren't straight...and I wanted something fun to do with them. After googling a bit- I found this
jewelry hanger
!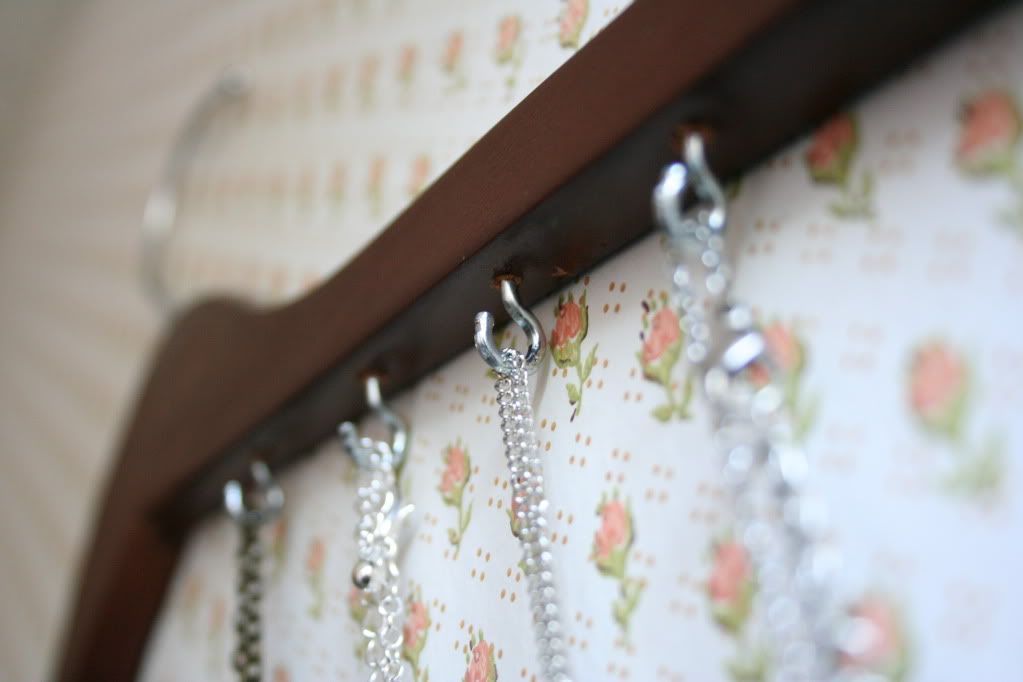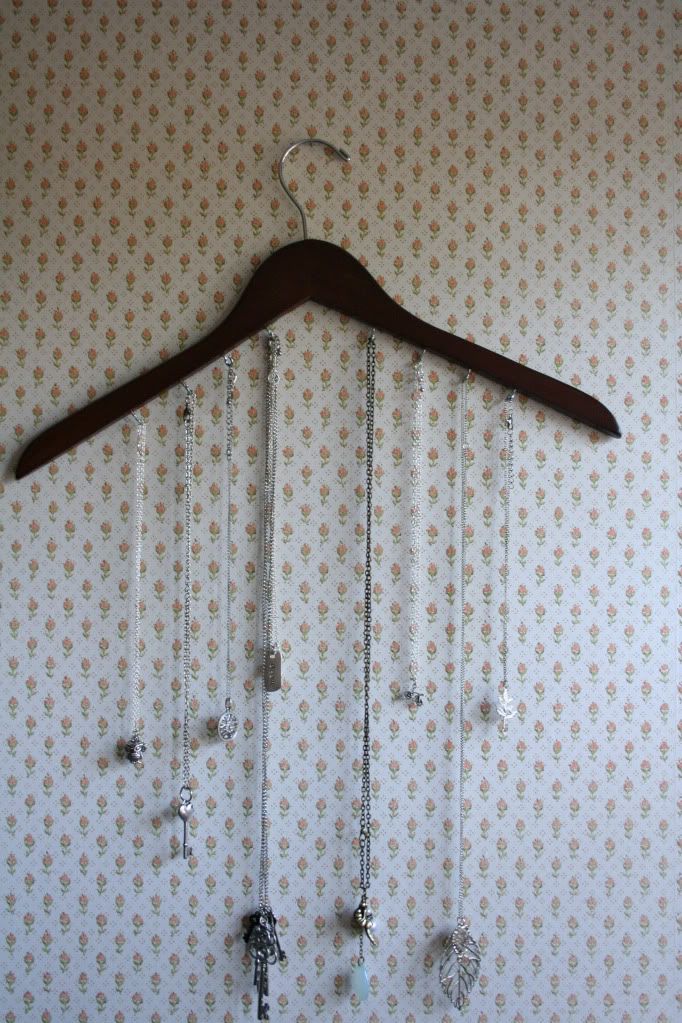 Love this idea! I had screw eyelets left over from my
cork keychains
, and decided it would be perfect! Completely free craft! First, I wanted the screws to be a hook, not a circle.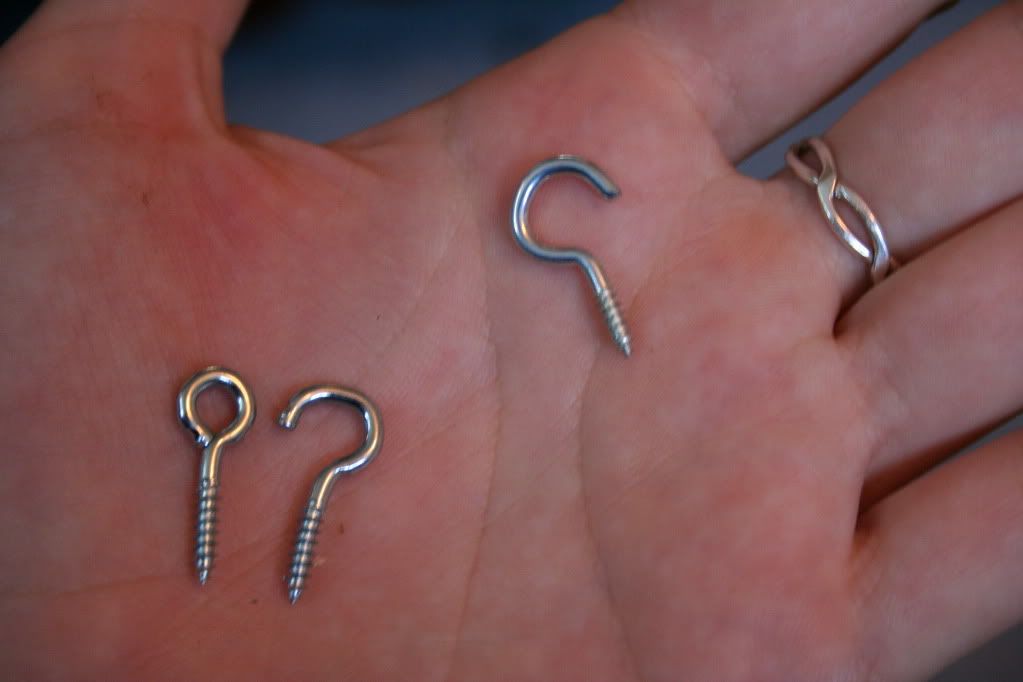 You can buy them open, but I didn't want to...I just bent them open with pliers. However, right after bending them open, I found some in my toolbox (that's right...I keep a small toolbox in my room. Thanks to my dad!) So you can really use either. The ones on the left are the original, that I opened up...and the other is one that comes already pulled open.