A few things about me:
3.
I only wear fossil watches
4.
I break watches a lot (which is why I buy fossil….lifetime warranty)
I have 4 fossil watches, one of which has the changeable band. The one with the changeable band is perfect for this craft! I saw the project here and got excited. Then saw it required sewing, and a button snap kit. I had the flu this week when I worked on this, and was NOT in the mood to get into sewing, or go out to the store to get a snap kit. This is a basic rendition! I many end up sewing it next week, but so far, it works great!
Grab a long strip of fabric, about 3 times as wide as you would like your strap to be.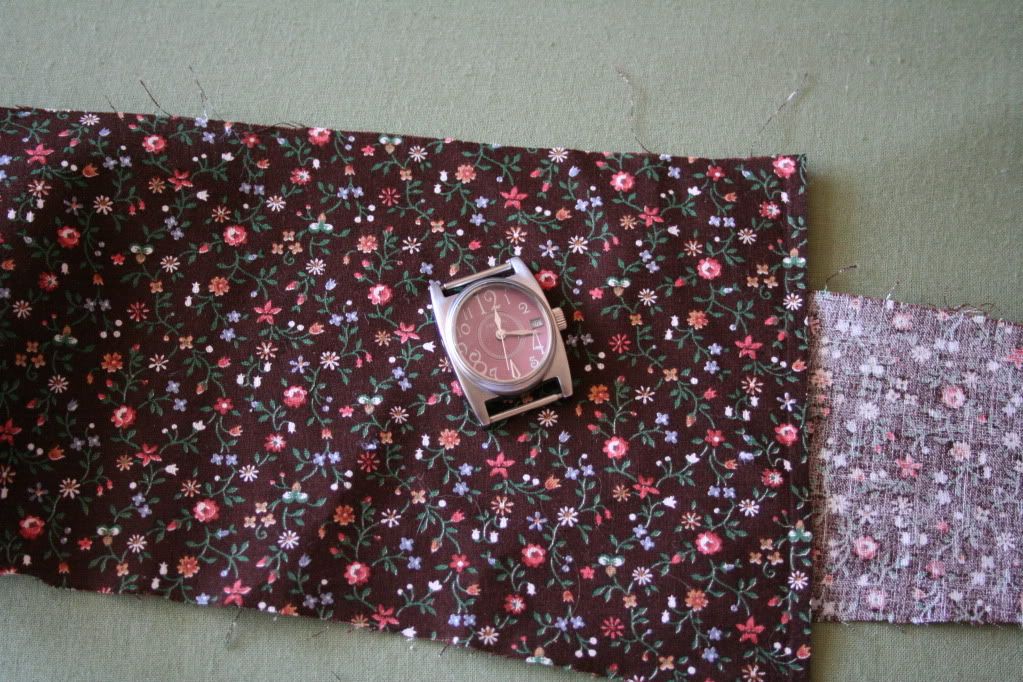 Iron 1/3 of it over.

Iron the other 1/3 side over
Now is when you would sew a stitch down it to keep it together…but I decided it was unnecessary... simply because I did not want to leave the confines of my bedroom.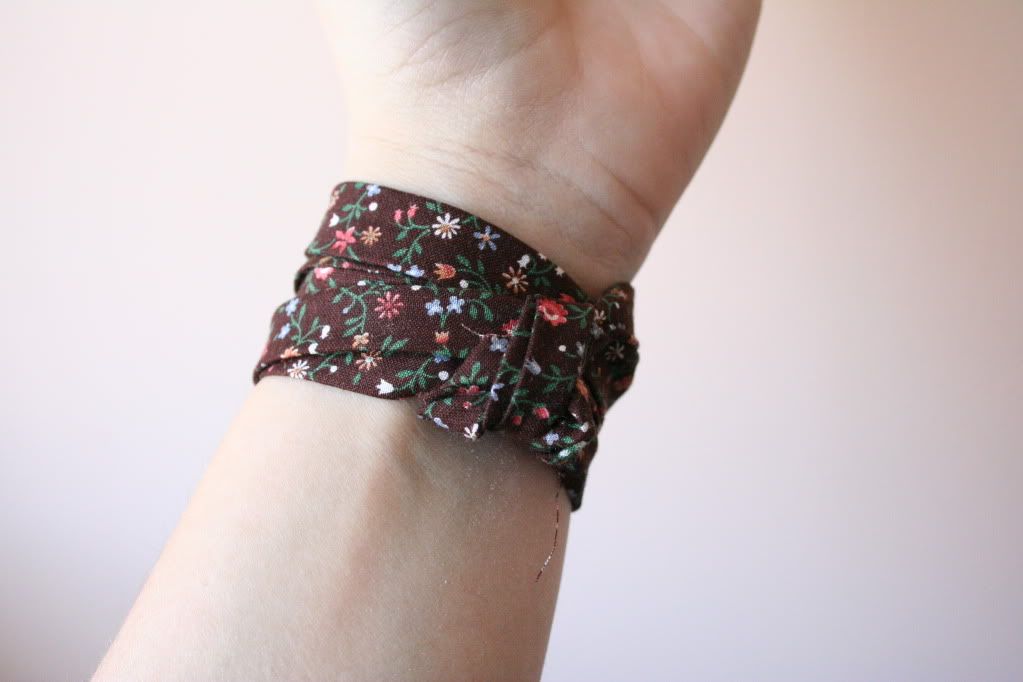 And that's it! Just string on your watch band, and tie it around your wrist!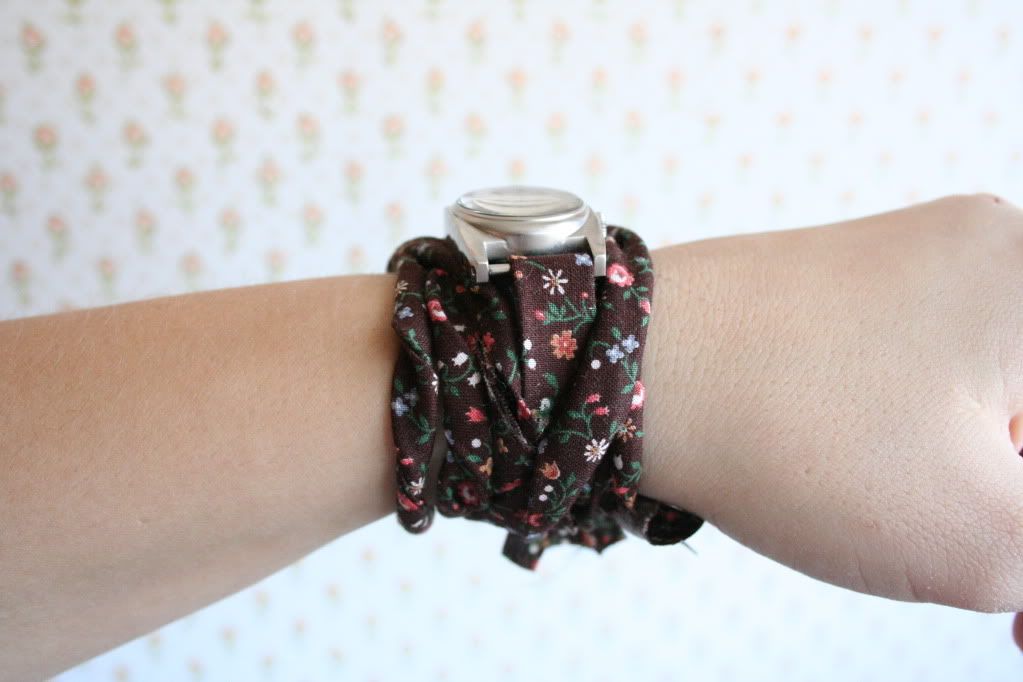 This is so cute, and functional! You can also twist it, add other fabric strips, tie it in front or in back, tuck in the tie, or make it a bow:
I'm sure I will have many more of these to come!