I love legwarmers....and I've been seeing these sweater legwarmers (examples
here
and
here
) And got super excited when I walked into Salvation Army to find out it was 5 for $5 last week! (5 articles of clothing for $5) So here is the finished product:
I picked out 4 sweaters (and a little something else for later) that had sleeves I would love to have as legwarmers. First find sweaters that have sleeves that you like.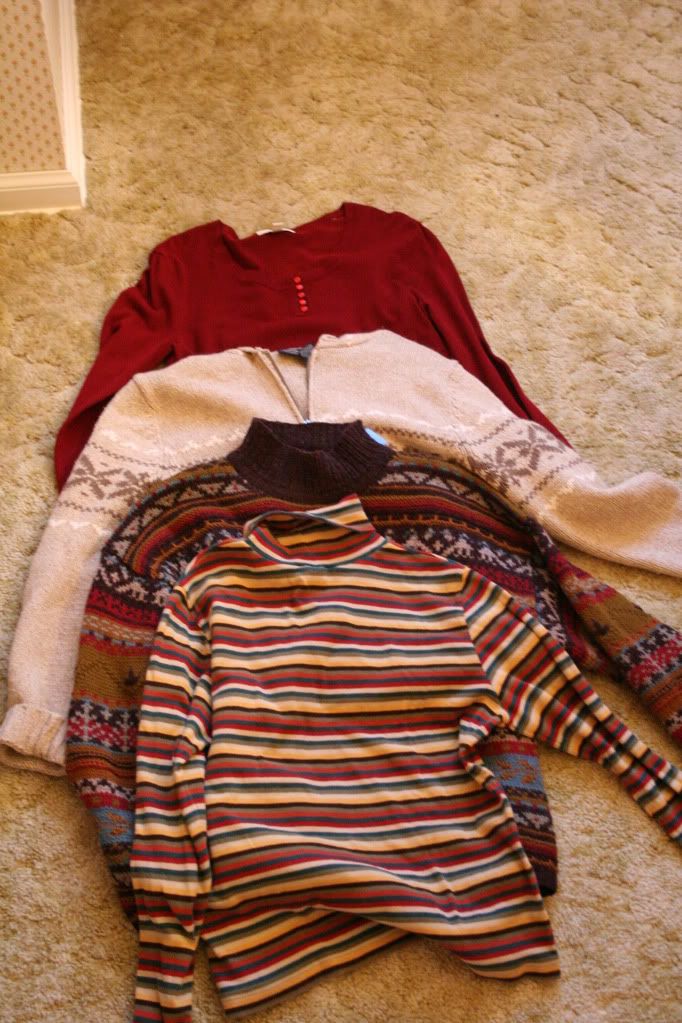 For the more Jersey knit sweaters- that's it! You can put them on immediately and start wearing them! You shouldn't have a problem with them fraying.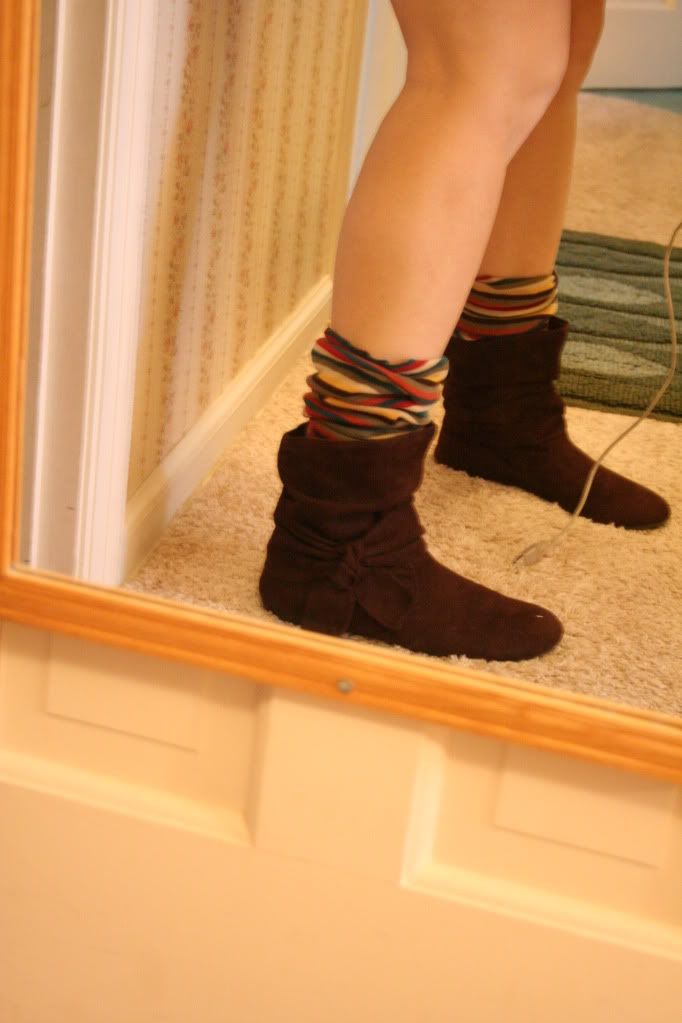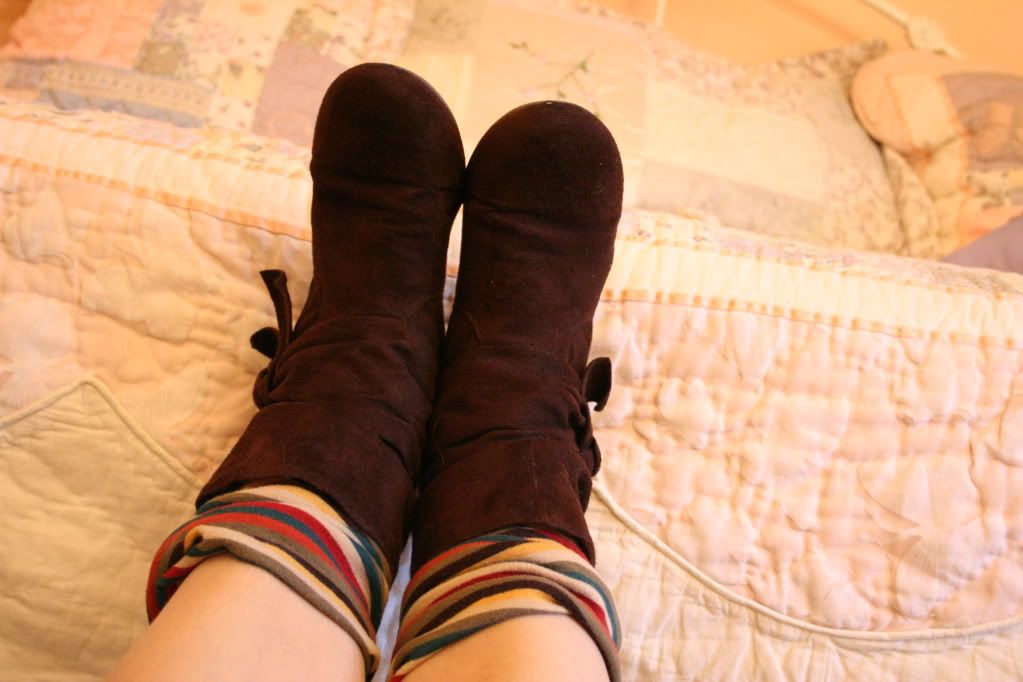 For the more sweatery sweaters (yes...I said it) when they cut, they will fray, and not only that but they are probably MUCH too big. There are a couple of other steps you will need.
Cut out the bottom of the sweater- assuming it has a ribbed look on the bottom.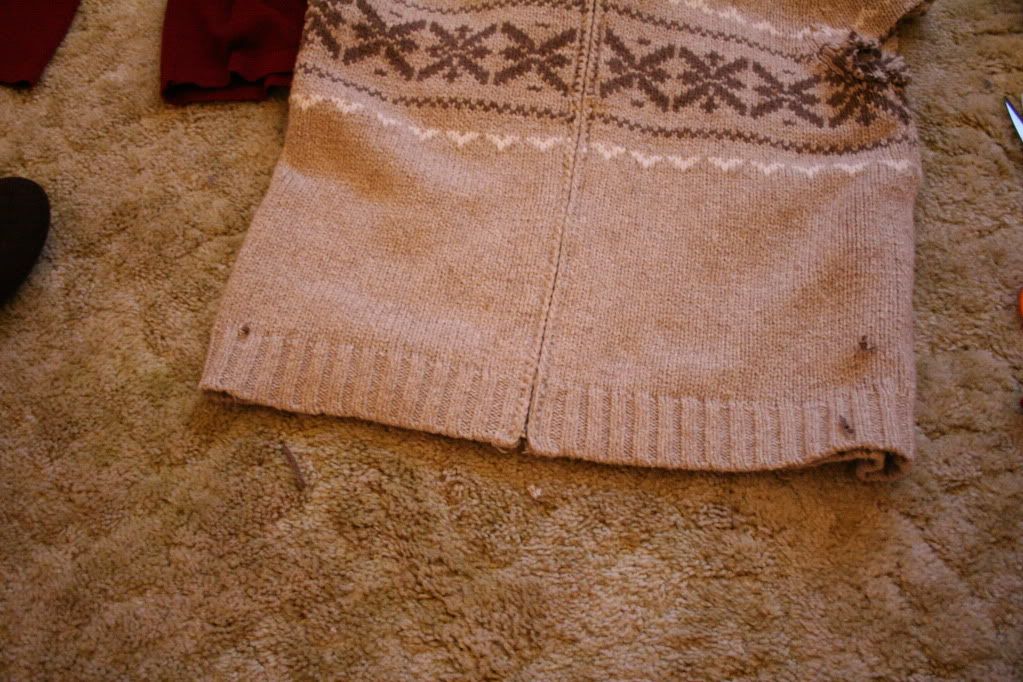 You will want to do 2 steps:
1. make the sleeve thinner at the top
2. attach the ribbed bottom of the sweater, to the top of the sleeve that is frayed.
First, cut the ribbed piece to fit around your calf pretty snugly. If you're like me, you want them to smoosh down on your leg for a slouchy look.
Next, break out that sewing machine! You want to angle your stitch from mid way of the sweater sleeve, up to the frayed top, making the top of the sleeve to match the ribbed piece you just cut for your calf. Make sure your stitch is on the wrong side.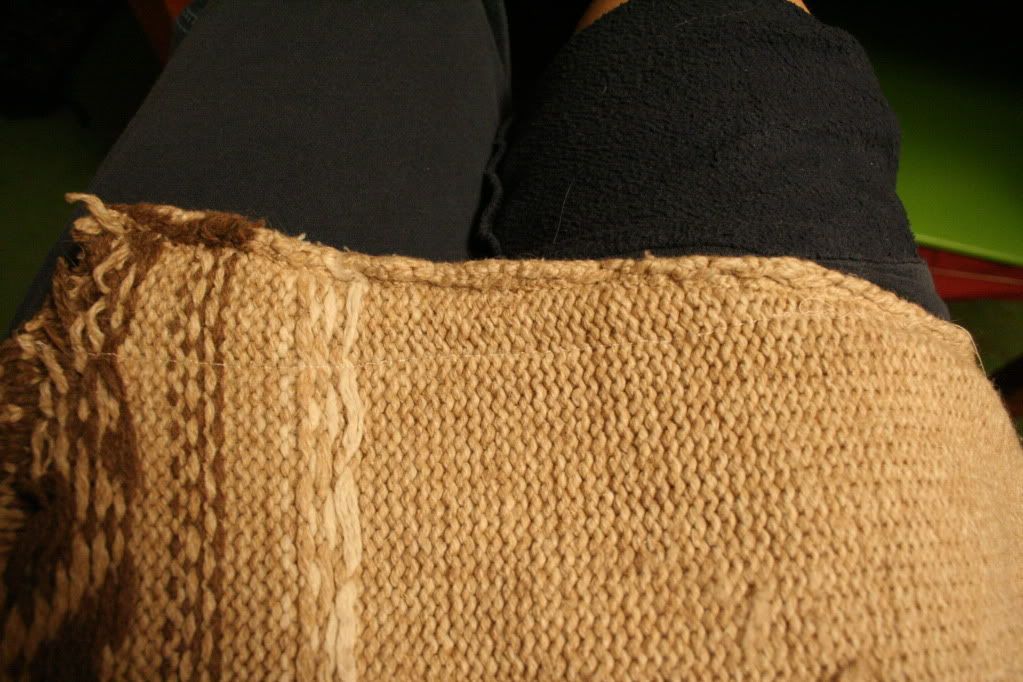 Sew around your sleeve to attach your ribbed top to your frayed piece!