I'll admit...I don't cook often. I'm always surprised at how easy recipes can be though when I actually do try it. This is probably under the cooking 101 tab in any cook book, but it thought it turned out delightfully easy, so for those of you who fall under cooking for beginners- here we are!
Parmesan Chicken for two!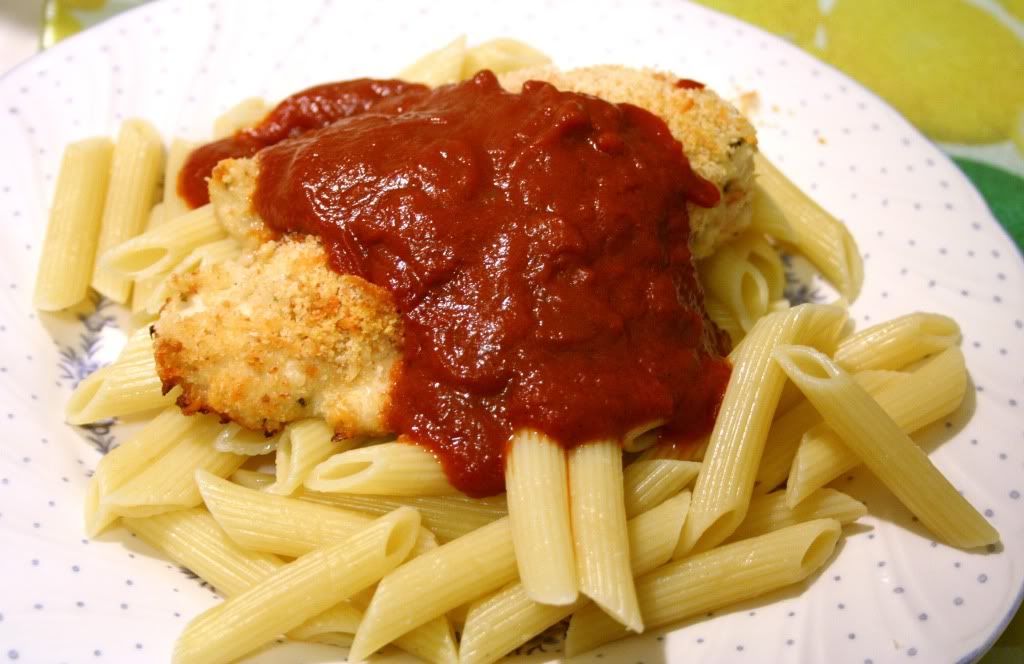 2 thawed chicken breasts- put into a ziplock bag of 1/8 cup oil, 1 tsp garlic (we used the stuff in the jar) Mix it all up!
Grab a bowl with 1/8 cup Parmesan cheese, and 1/8 bread crumbs and cover your chicken by dipping it into your dry mixture.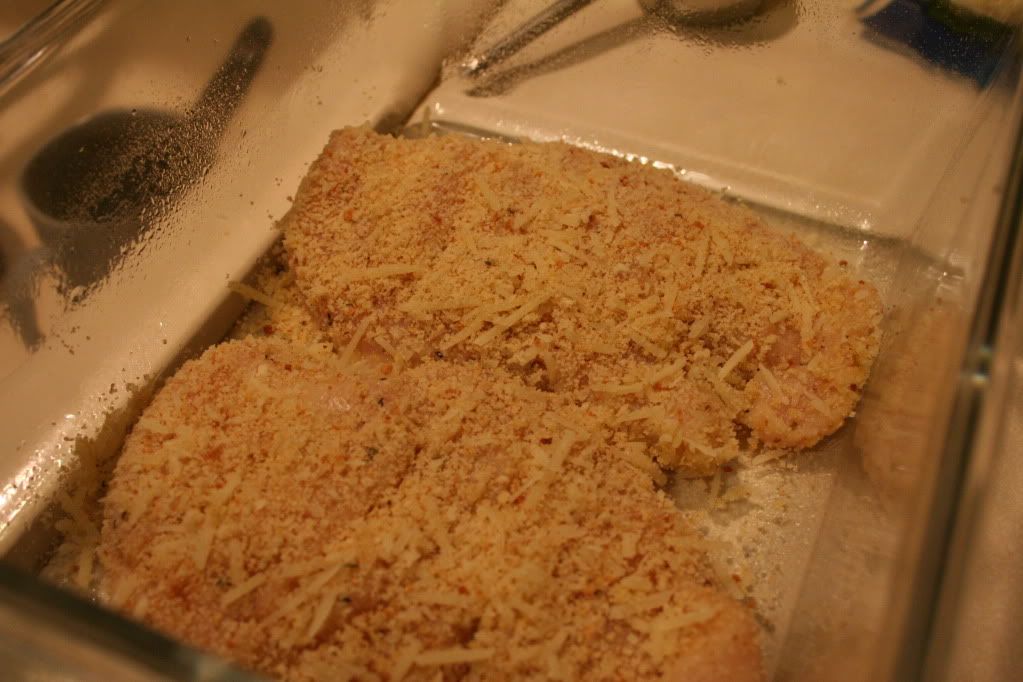 Pull it out of the bag, put it in a dish, and stick it in the oven at 450 and cook for about 25 minutes.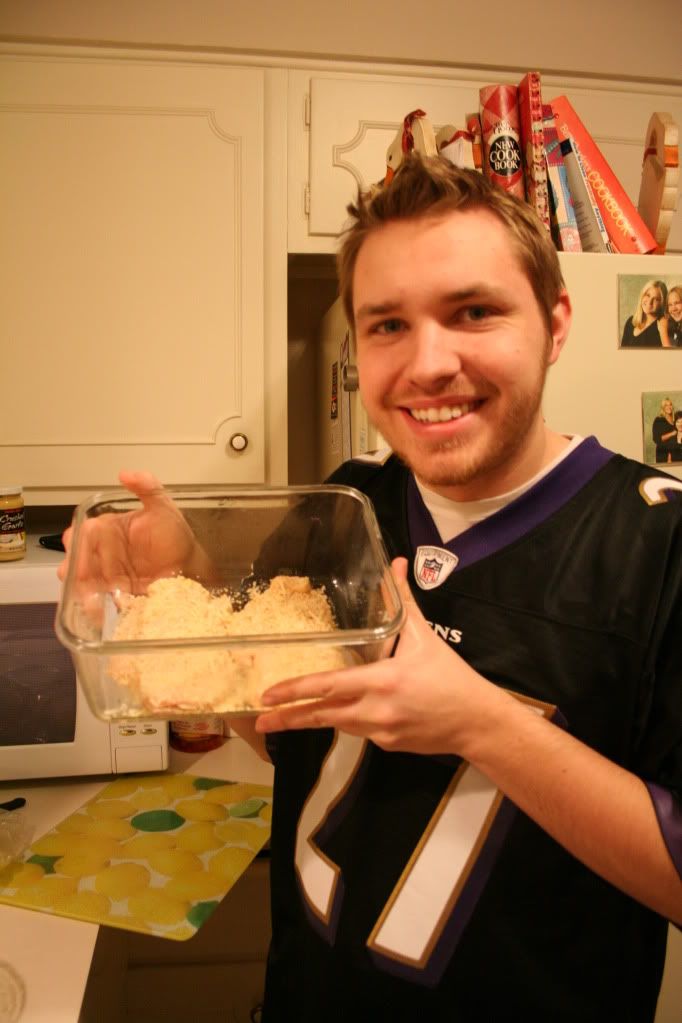 (we are pretty proud of ourselves)
While doing that, cook your pasta, heat up your sauce (I'm not even going to try and make my own sauce, we used Valentino's sauce....and you just can't go wrong with that)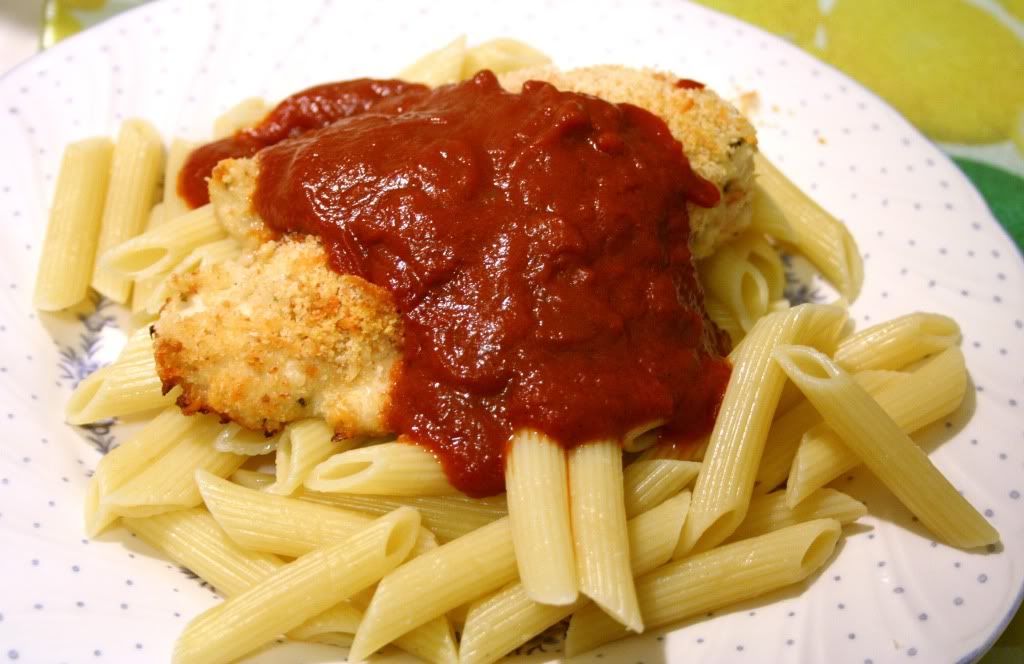 Throw it all together, and yum yum yum!