I have a couple big crafts I've taken on this week...and unfortunately, cannot share them since they are for two birthdays! Unfortunately...that means less crafts to blog about :(
So instead, I'll share a few things!

First, thanks to everyone who linked up to our first Tute Tuesdays! You're welcome to keep linking up for a couple of days! I'll make sure to post another next Tuesday!
I've gotten really into audio books lately. You don't realize how much time you really have in a day, until you start an audio book. Did you know you can get them from your local library? It certainly doesn't compare to reading, but when you don't find much time to read for fun, its a great way to get a few books in. I listen to it in the car, when I'm at the post office, at the gym, crafting. I've been through about 12 hours of books in the last week. If you haven't given them a try, its alot of fun! The selection isn't great at the library, but its not bad!
Incase you are curious, I listened to "One for the Money" and "The Firm"

On that note, if you're in law school and have never read a John Grisham book...they are great. I feel like they mean so much more to you when you are reading about 3rd year law students and know exactly what they are going through. I got hooked over winter break. This is my 3rd book (if you count the actual book I keep in my purse, that I'm halfway through)
While Kevin was here this weekend, we decided to visit all four of the cupcake stores in Lincoln, and compare them. (
we hit up one in Omaha as well
!) Incase you're ever in town, I've got a few suggestions on places to get good cupcakes :)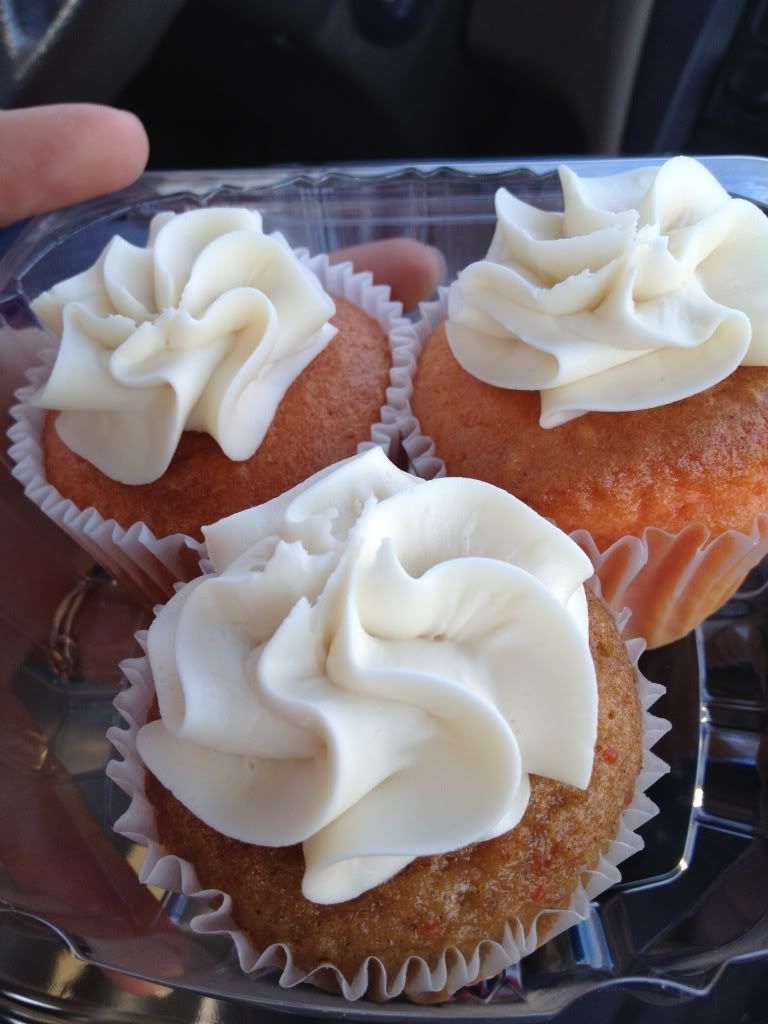 I also had a wonderful bouquet of flowers waiting for me when I got home from school on Valentine's day!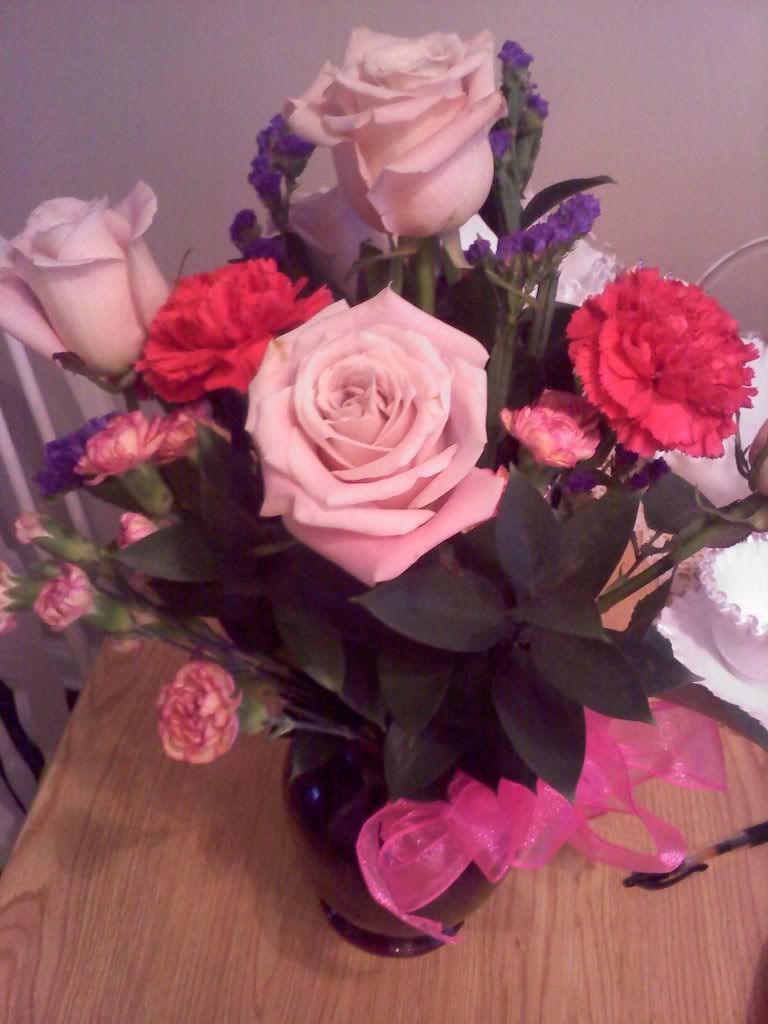 As for school, things are going well. Just truckin along. This is the time in the year, when you feel like you're into classes, but finals are quite looming yet. I've started outlining for a couple of classes, and even bought a study supplement to help me through Corp Tax. Tax and Accounting just has not been something I grasp well. Even in undergrad it was a tough course for me.
I'm still unsure of my plans for the summer.....but its weird to think this will REALLY be my last summer break of all time. At least, assuming I'm not a teacher later on in life. Its becoming increasingly more difficult for me to try and plan for the future. Finding jobs and internships don't take priority when I'm trying to just get through school. Its on the list of things to do....just not high on the list right now. Its such a huge change from undergrad, I had a new internship every semester, with a new job every summer. Applying for jobs was fun, but in law school, not so much.
I have decided to do the farmers market again this summer! Just a few days to start with...but it was so much fun, getting out and actually seeing customer's reactions to my items. The whole atmosphere is amazing, everyone that goes to the market is in such a great mood!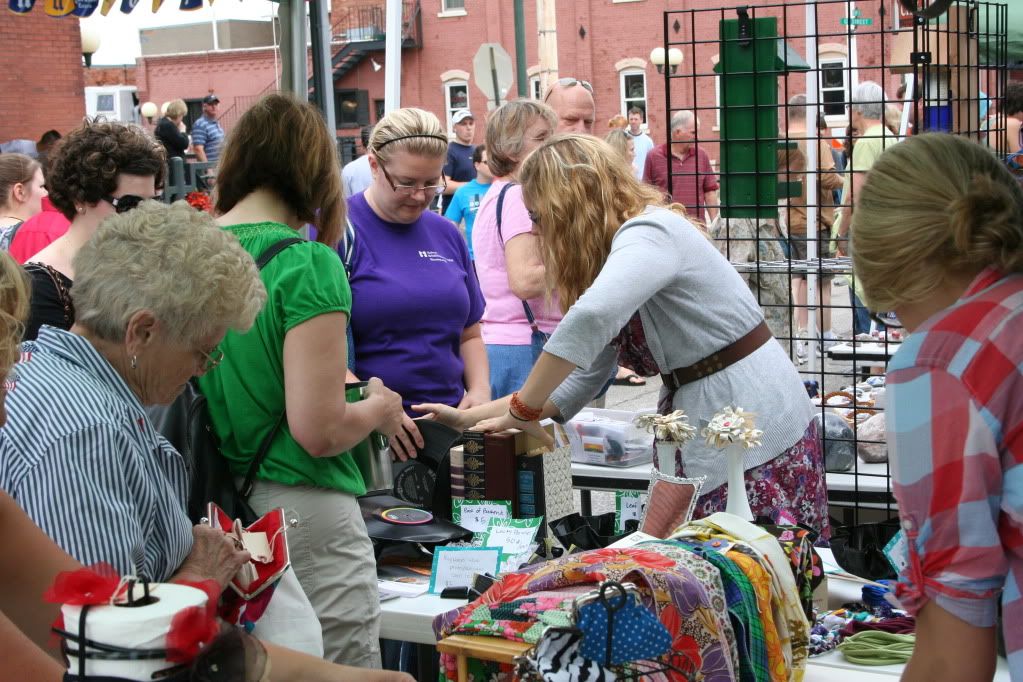 Me working at last year's booth
Well that is about enough of today's rant, Come back tomorrow- to find an awesome giveaway! I wish I could win this one, but since I can't...I'm thrilled to be sharing it with you!