I saw the idea for making a wedding save the date from a film canister
here
, but since save the dates are not on my to do list anytime soon...I thought...why not valentines!
Although I was hesitant, I walked up to a nice photo lady at walgreens and asked what happens to the empty film containers after they are developed. She had to think on it a while, but realized they go in bin on the side of the machine, and she is pretty sure they just get tossed. I asked if I could have them, and she gladly handed over the 4 that were in there. I'm certain you could collect enough by visiting every few days, and stopping by all the photo places you can think of! For now, 4 was plenty!
Now take your film canister, and there is no easiy way to do this... but gently pry off one of the sides of the canister. Try not to damage it, you will preferably want to put this back on.
Pull out the innards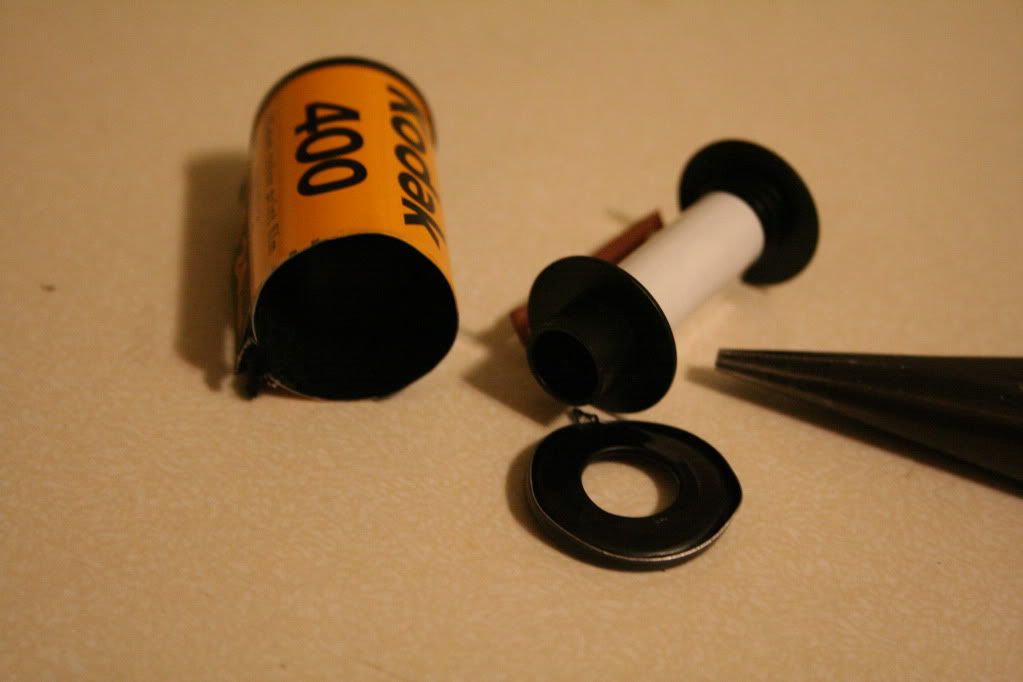 Now for the roll. I happen to have some film with me that was bad. But you could easily do old negatives, fun paper, or a print out that looked like film. You want it about 6 inches long, but you can make it longer if you want a long message!
I trimmed the end of mine to look like the end of a roll of film.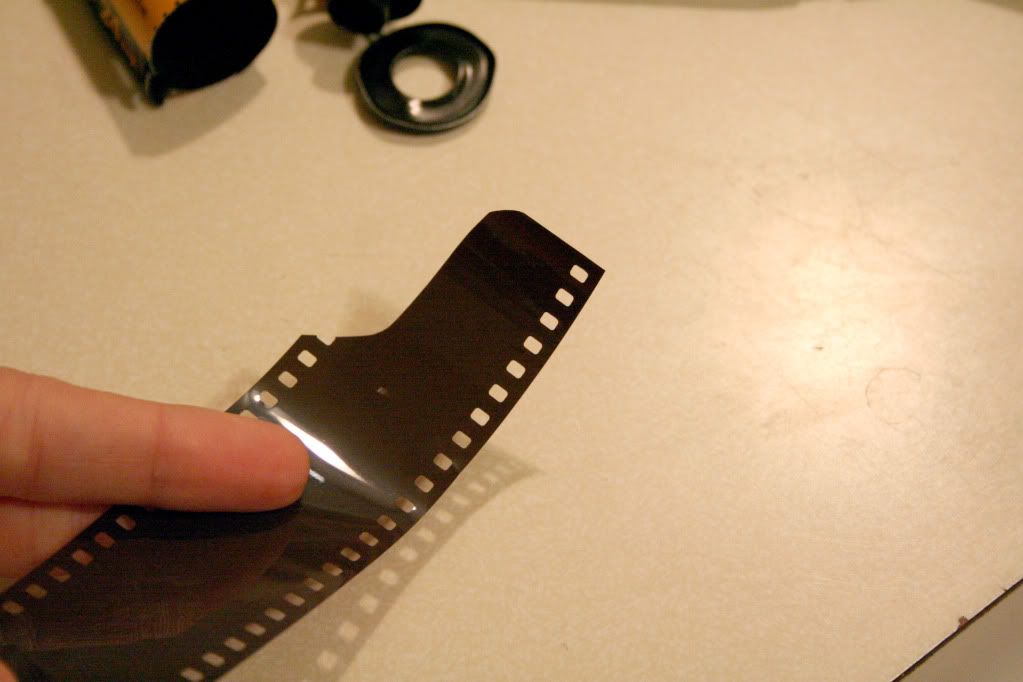 I used white paper to write a cute little message, then glued it on the roll. Please feel free to be more creative than me! I tried to think of a witty saying...the incorporated the idea of film...but it was way harder than I thought.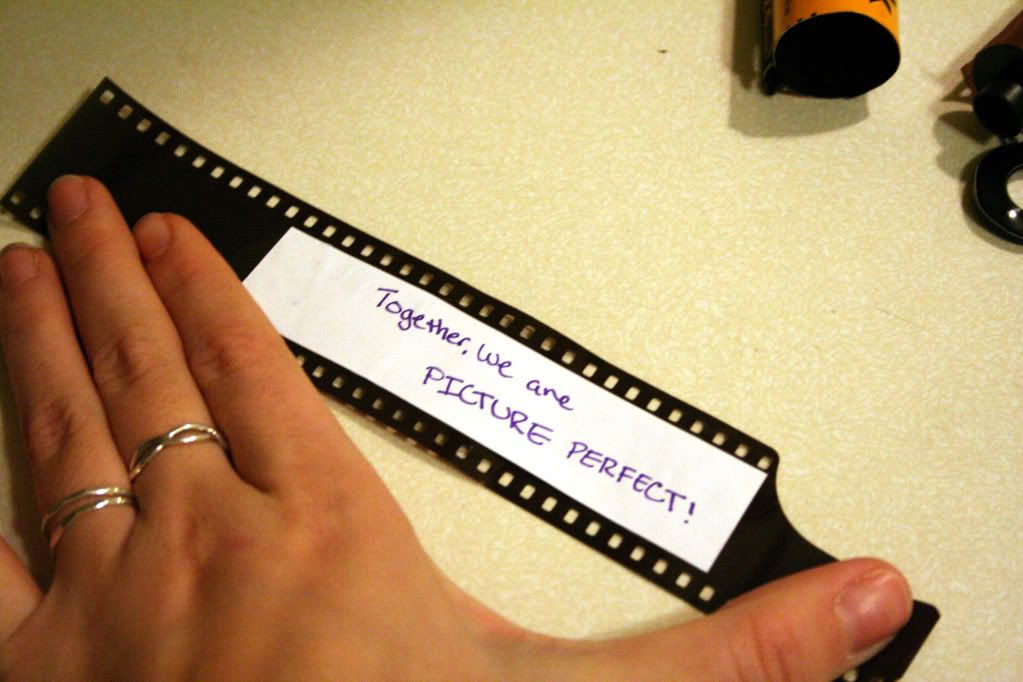 Now tape the end to the roll.
Put it back together. I was able to bend my cap back on...but you may need hot glue, or even just a piece of black cardstock to use as a bottom!
Roll it up, and had them out!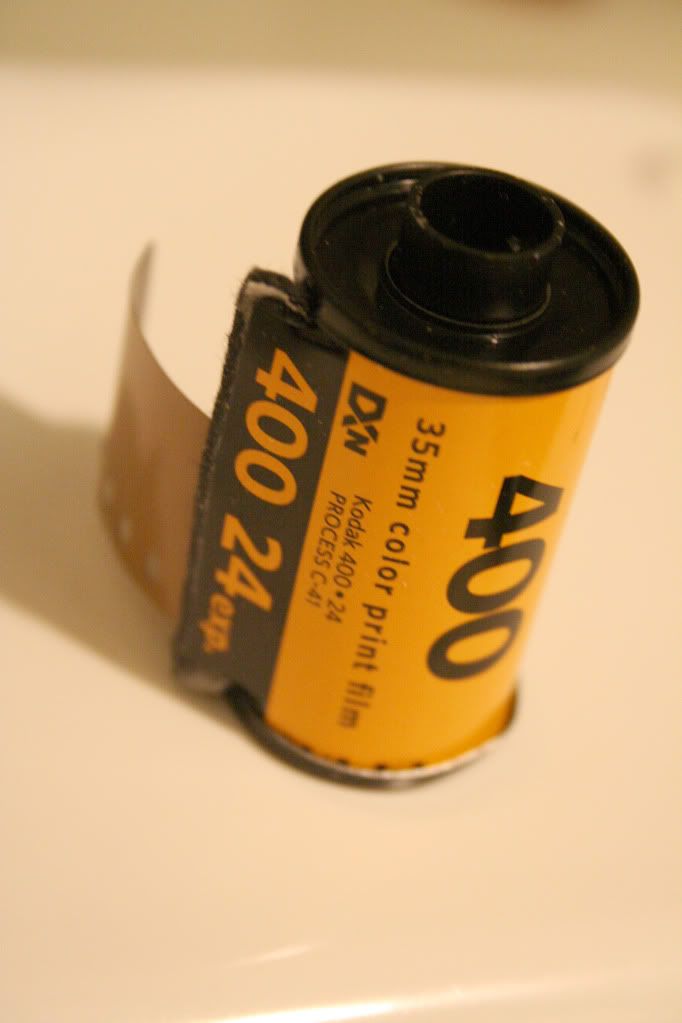 If you want to add candy, maybe tape a roll of smarties are something cute on the end! That way they can have the candy, and pull out the message while trying to get to it!