I somehow ended up with this really pretty ribbon in my room- I'm sure my family set it in there, thinking I would want to craft with it. Of course, I did! I decided I needed it for a belt this weekend, and didn't want to just tie the ribbon around my waist. So I went with this.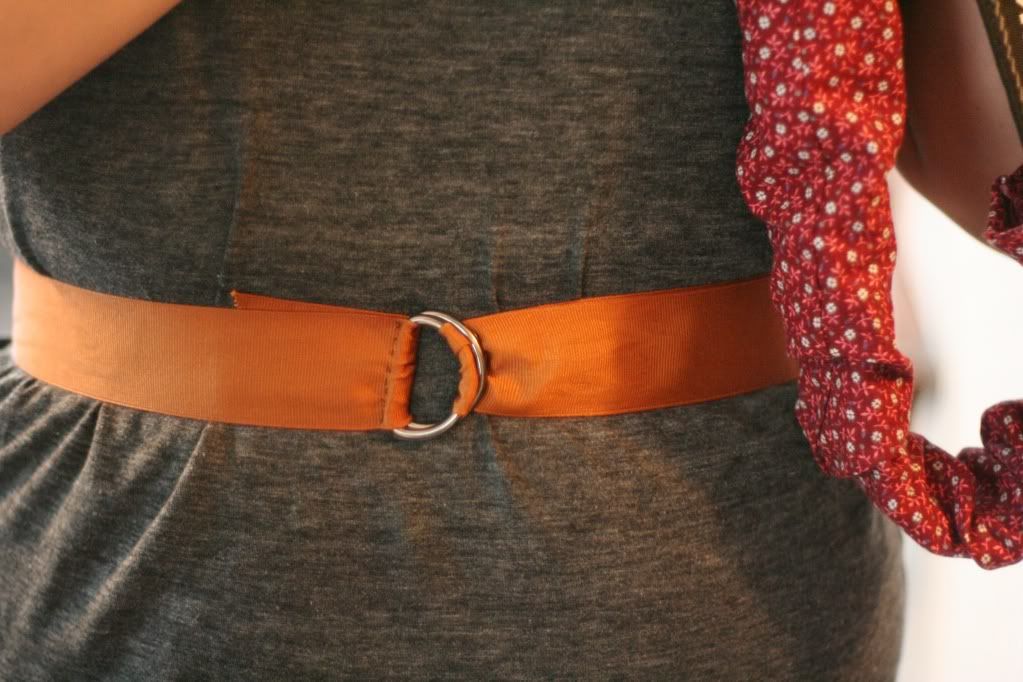 You can get the pieces for the belt at a craft store, or if you're like me and like to reuse, pick up an old belt from salvation army, and cut off the piece! (plus you can probably use the belt as a strap for a later project!)
All I did was cut off the metal pieces, and sew the one side to my ribbon!
Tadah! Easy as that.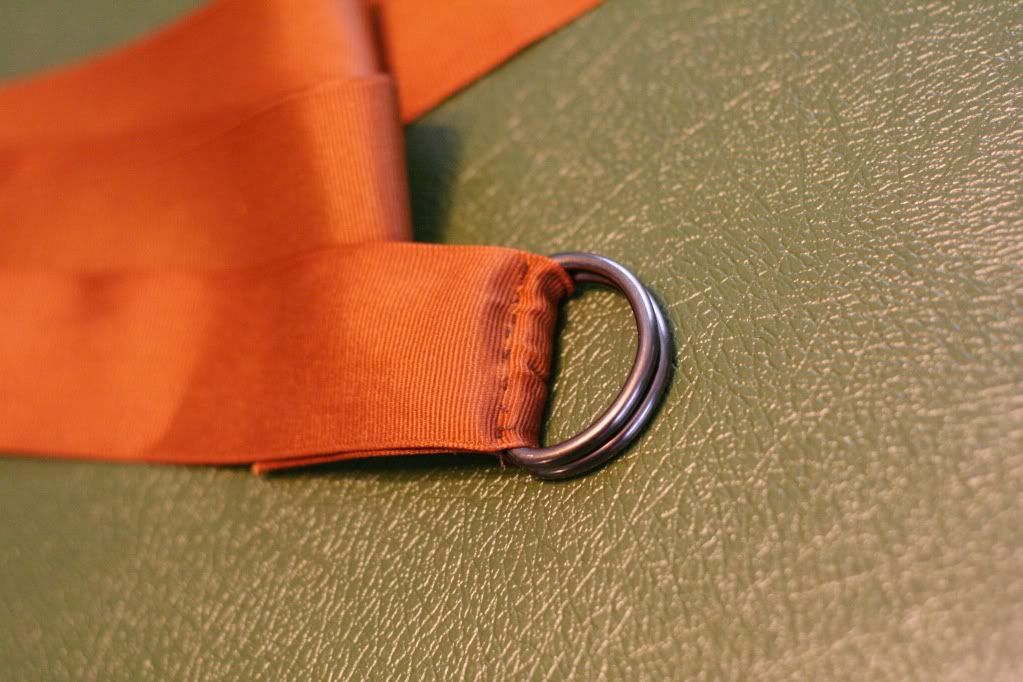 What I had originally thought would be great, was if I could change out the belt pieces, and not sew them to ribbon. I worked on it a bit and came up with this bow. The ribbon isn't sewed at all, it is just wrapped around the metal piece to keep it in place.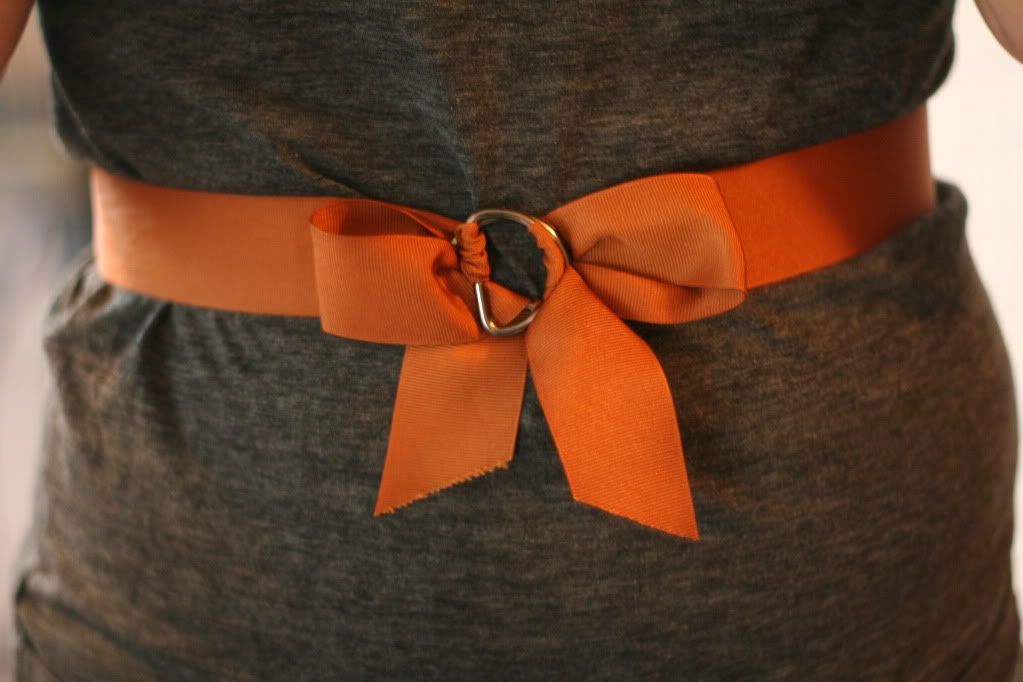 However, then when I tried to take a step by step tutorial of how I did it.....my mind went blank and I couldn't recreate my bow :( Oh well! Maybe someday!