Ever have one of those days where you THOUGHT you took a before picture...and didn't? Welcome to one of those days.
I found this way cute shirt at goodwill, but of course....it wasn't the right size. I was going to make a pillow next, but didn't want to go get any stuffing. So I went with a skirt!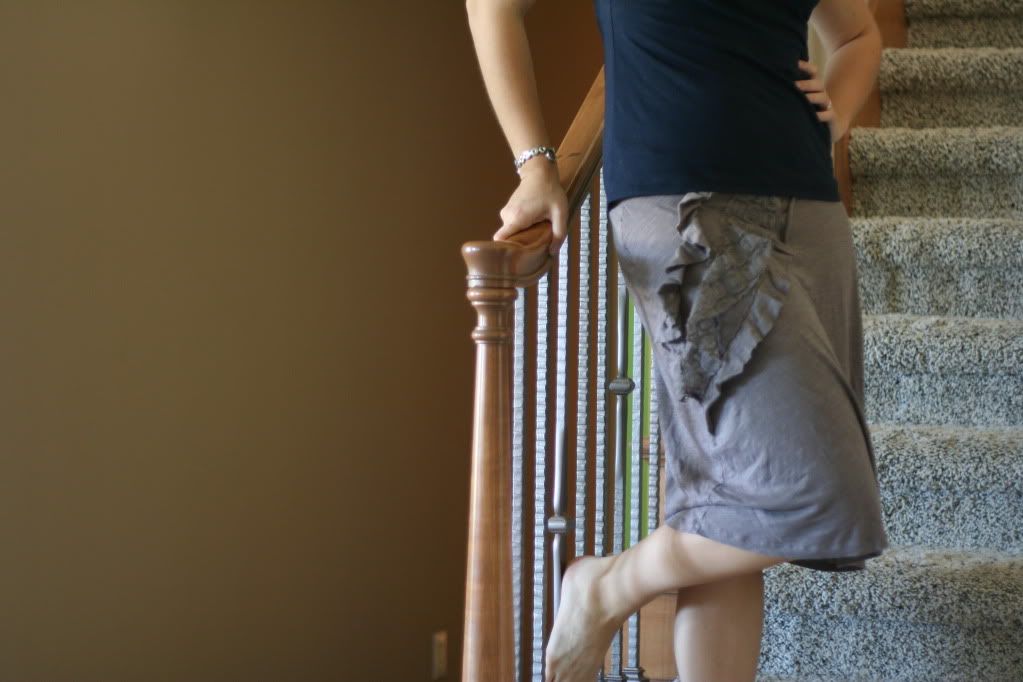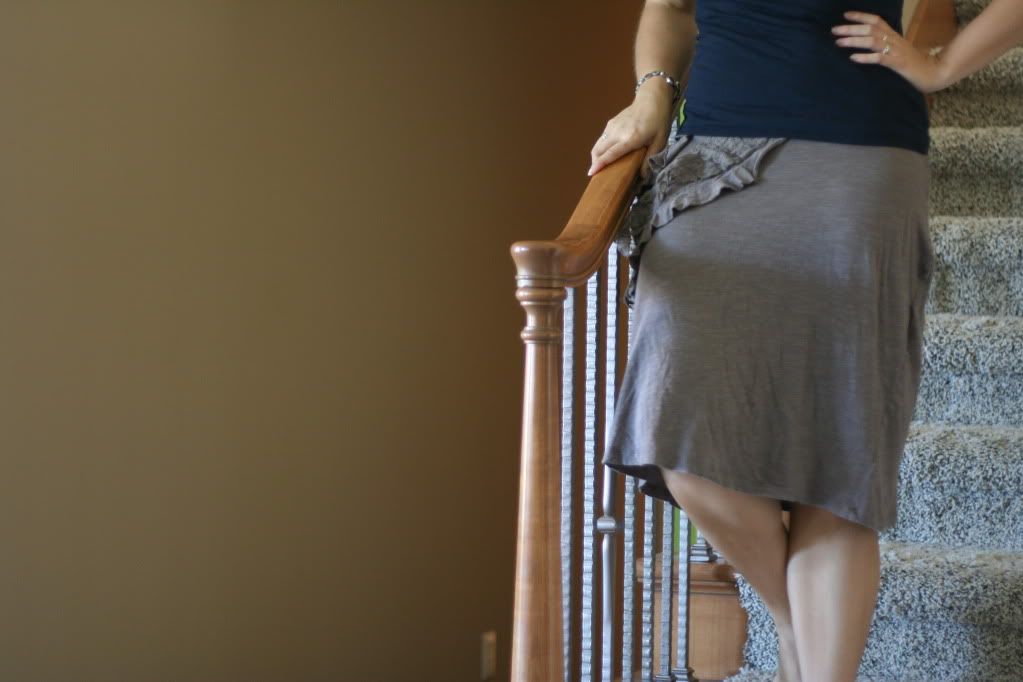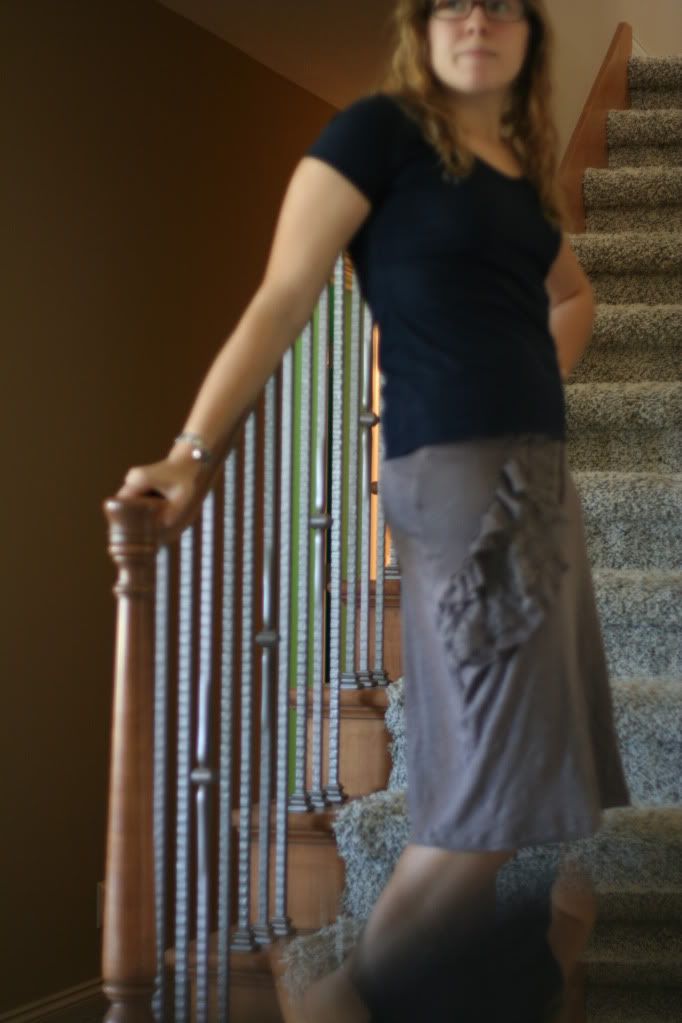 I sewed up the sides (so the arms would get sewn up) and the pulled it up! The neckline was perfect for my waist actually, so no alterations needed there. I wore it out to coffee with two of my wonderful friends, Sara and Lindsay, who both just joined me in the boomerang generation, and moved back home after college! Whoop whoop!