Another example of a dress I purchased without trying on. This came from GAP body (one of my favorite stores) and is intended to be a swimsuit coverup. I believe I purchased it for $0.97.
The neckline in the dress was MUCH too low, and the armpit area was also too low. The final product ended up like this: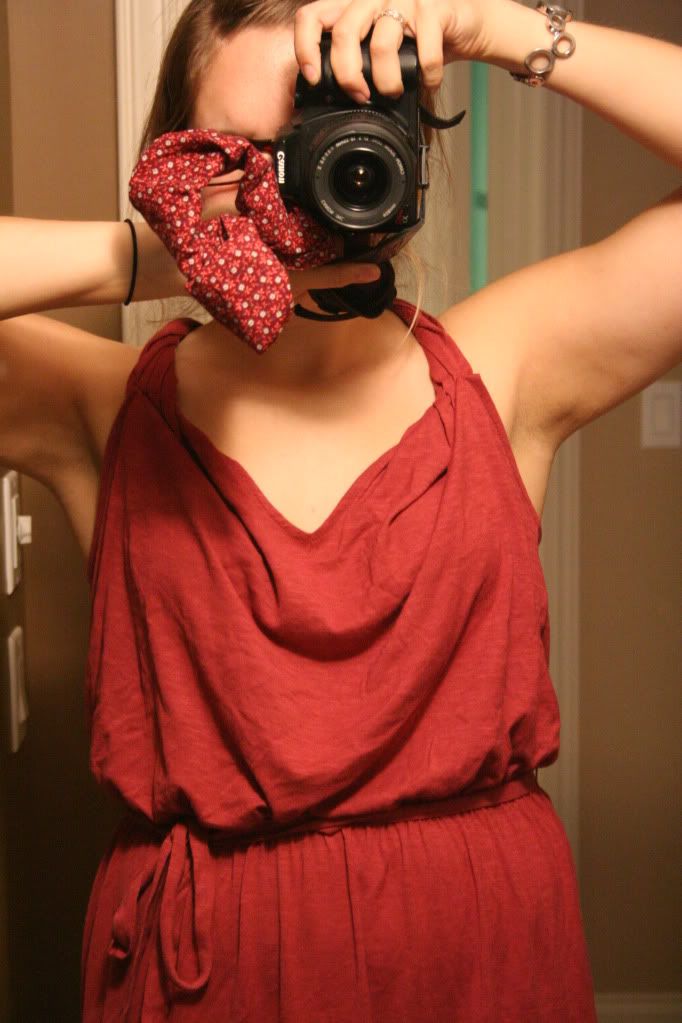 After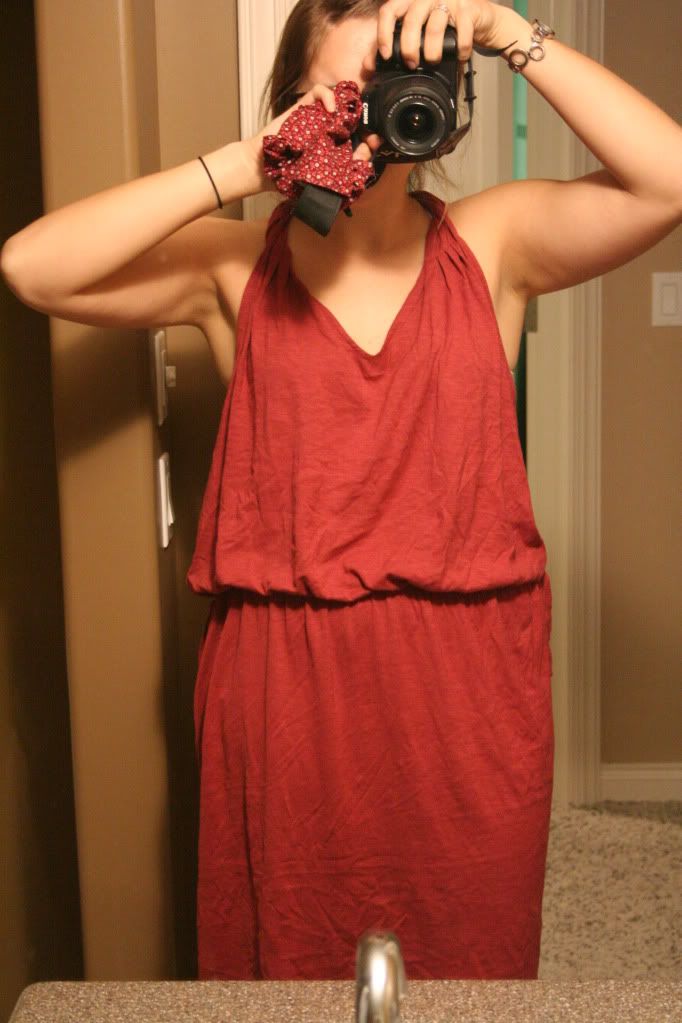 Before
(I tried to pull it up so atleast my undergarments weren't showing. But this neckline could easily go to my belly button)
Here I literally grabbed fabric from the armpits, and brought it up to my neckline. It solved both problems at once!
I decided afterwards that I wanted a more twist/braid strap, so I took the tie from around the waist, and twisted it around the straps.