Take that boring checkbook they give you free with your checks...and make it more fun with a couple stitches!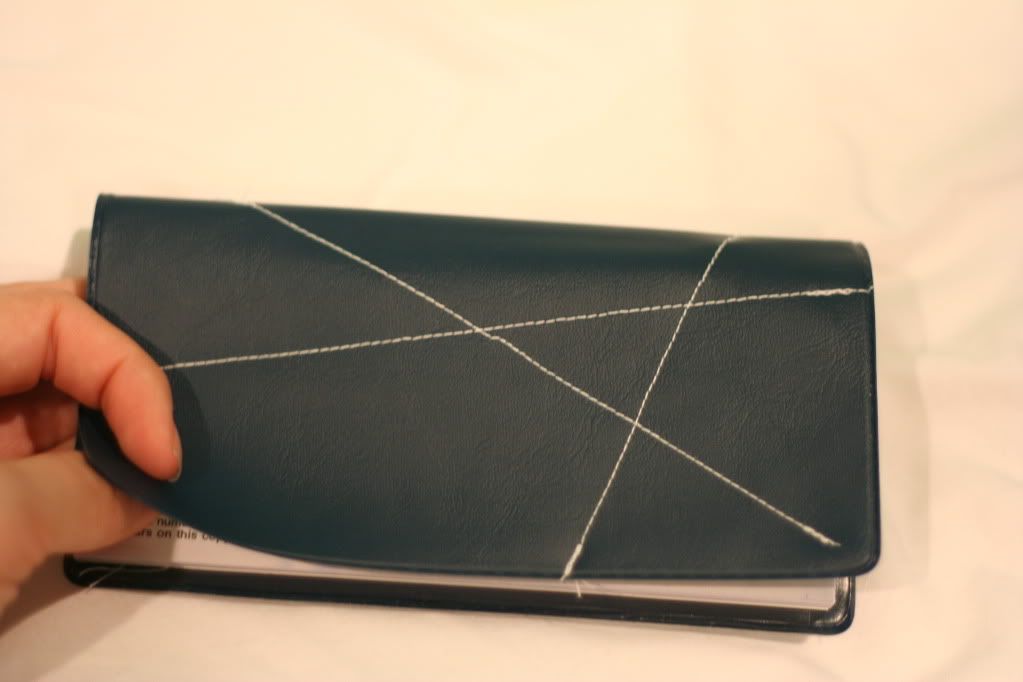 Nothing fancy, just making it a little more modern! Just think about the boring things you can snazz up by running it through your sewing machine!
I can't say I actually use my checkbook very much (who really does?) But I probably write 10 checks a year...and when I do, I now have a much more fun checkbook!