Okay here is
the deal. I wanted to try this idea here where you take nutella, mix it into cake batter and it turns out like a swirled frosted cupcake!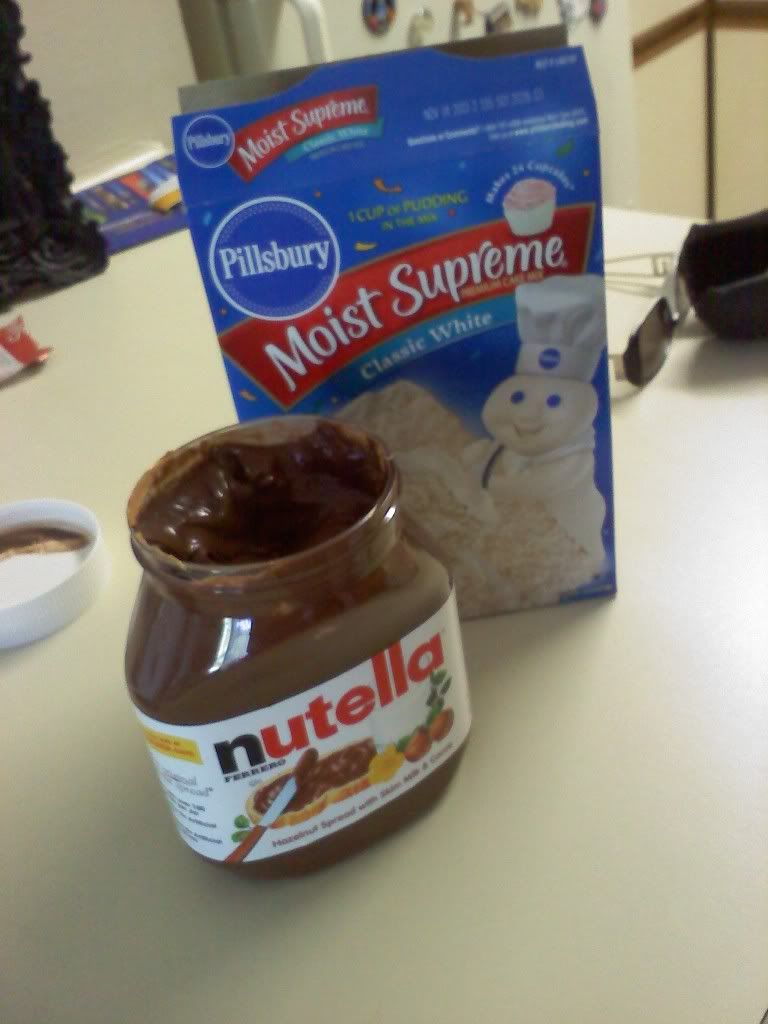 Well turns out, you're supposed to read the directions.
Duh.
Anyway, I didn't see the part where you needed to use THEIR mix, that way the nutella and the batter would be similar consistency. Fail.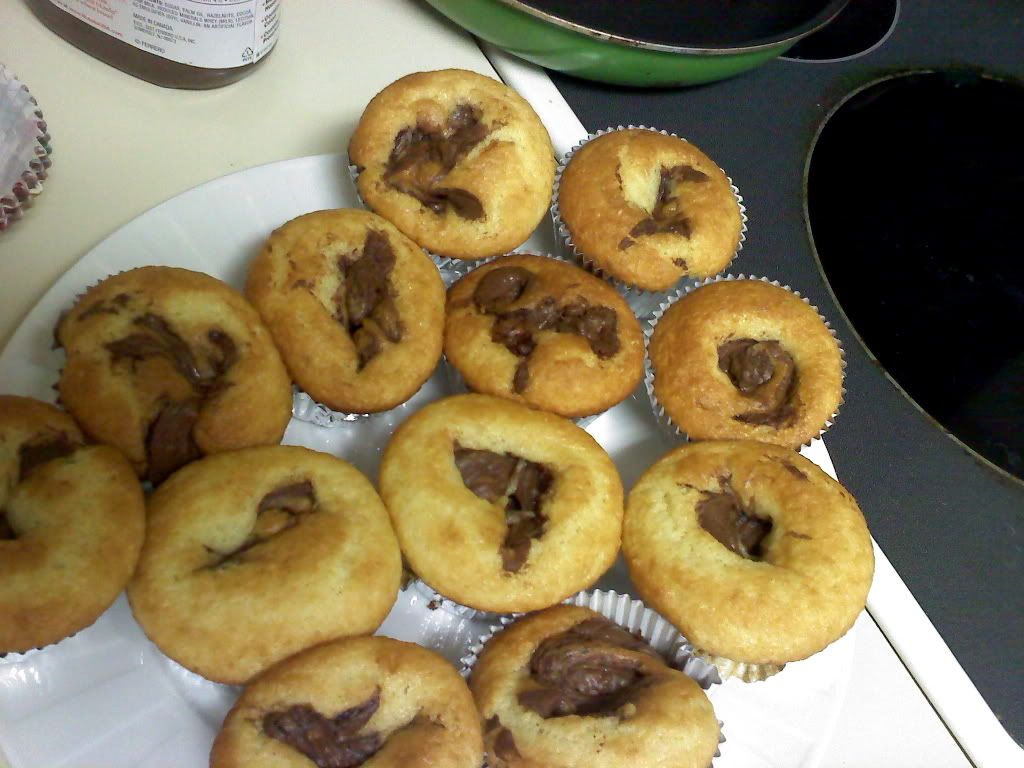 However, we solved that problem. Here is what you do. Take your cake batter, and instead of trying to twirl it on the top, glob a bit on there, and it will sink to the middle (nutella FILLED cupcakes instead!) then just frost it with nutella. Its still easy, tastes AMAZING it just didn't quite have the swirl affect I was looking for since the nutella really sunk to the middle.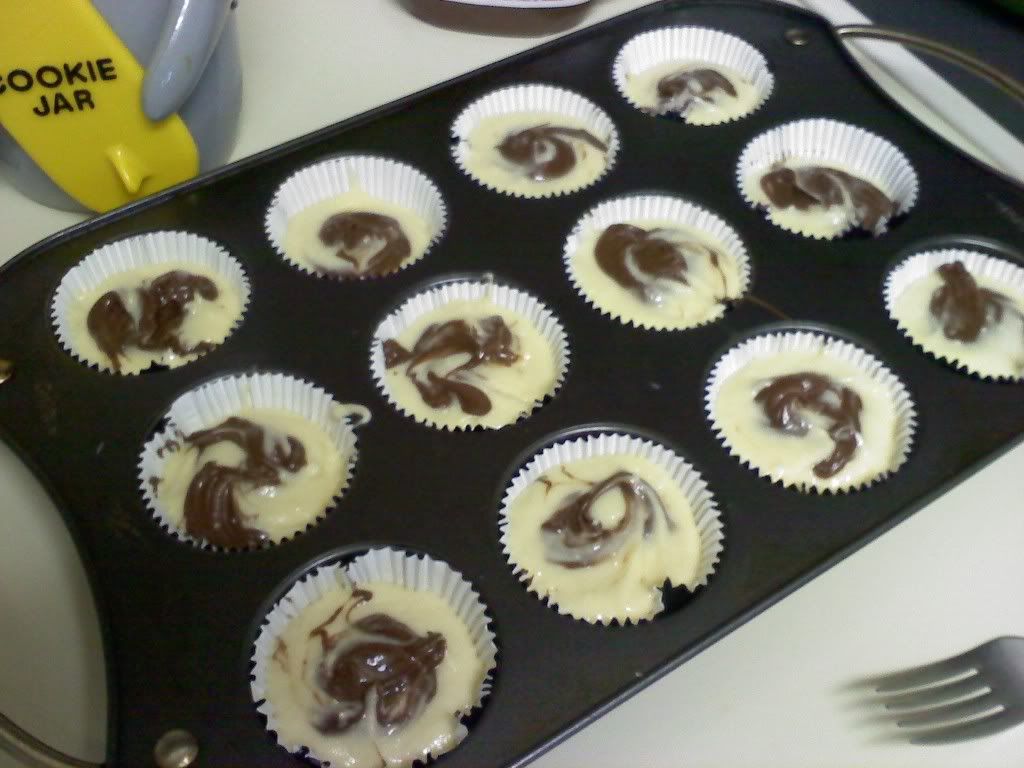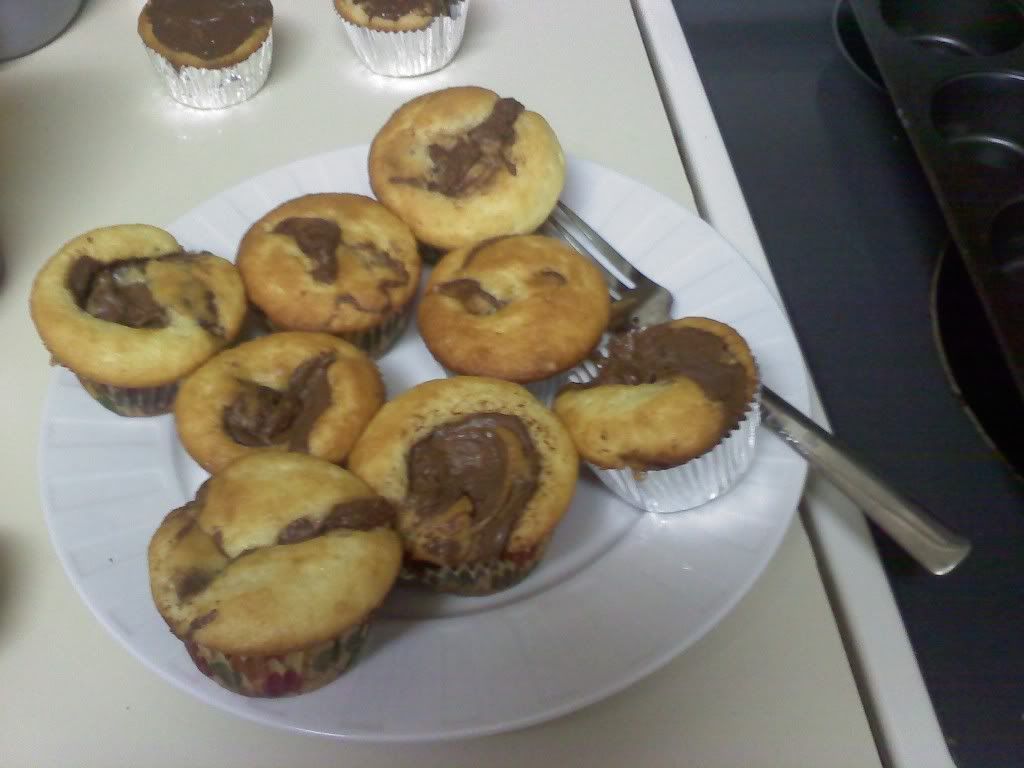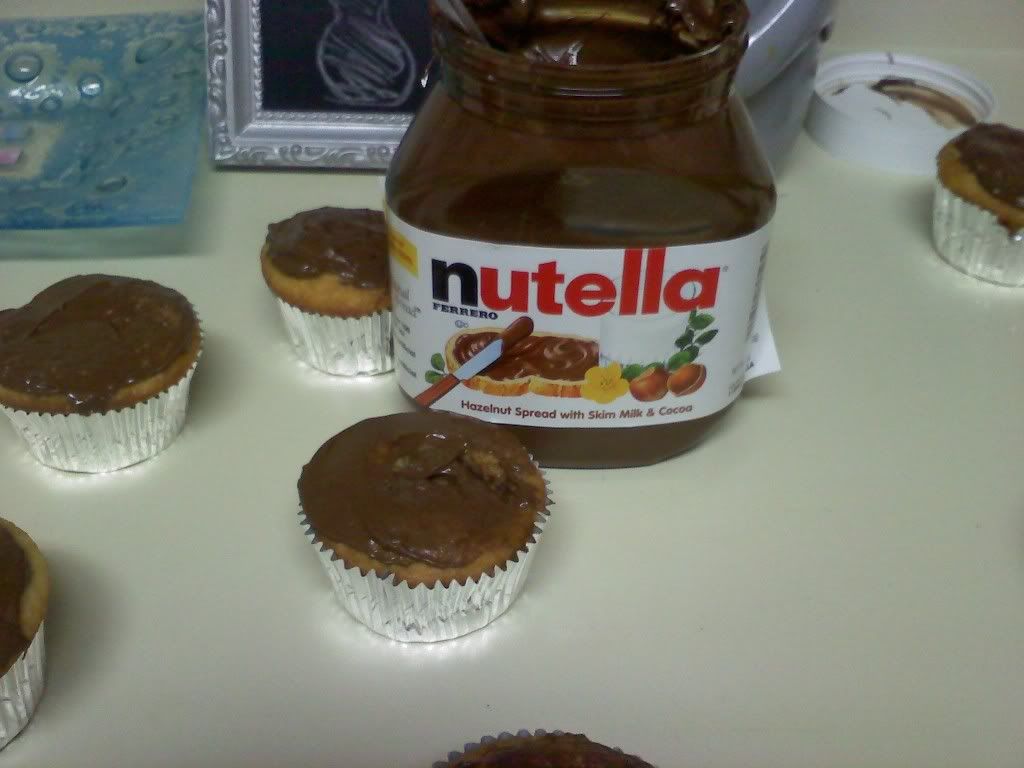 And if you can't tell...I left my camera at home when I visited my sister....so hence the bad phone pictures