Last year I found the COOLEST cookie cutter at world market. Its designed with a slit, so that it sits on the edge of your mug!!! Fun right?
I actually didn't pick it up last year, because I wasn't sure how often I would "entertain" and use it. Well this year I saw it again....and I just couldn't help myself :) Probably the best thing I've bought under $2 in a very long time.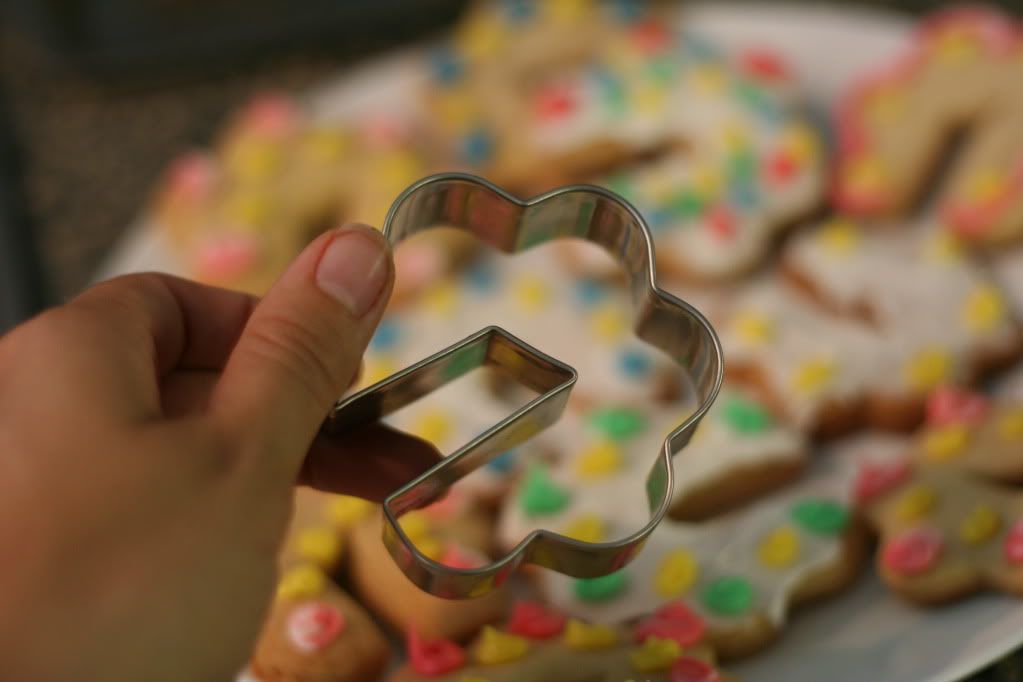 Its just precious. So here is to buying fun things and having a party just so that you have an excuse to use them!