Oh my goodness, if you ever have a chance to do The Color Run...do it! My sister and I did the 5k in Omaha together on Saturday (with 13,000 of our closet friends), and I'm so glad that we did!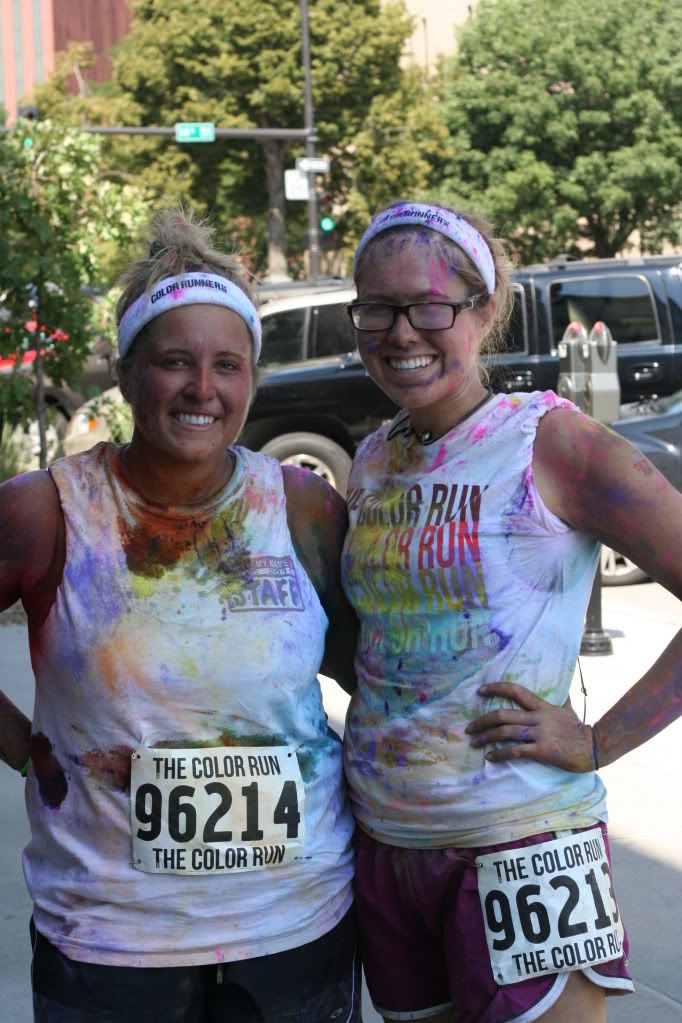 I love having this excused to get out and run....and its fun running with a bunch of people!
Not to mention, this run you get colored cornstarch thrown at you every Kilometer! People are happy to be there, it is for a good cause, and you get to be colorful!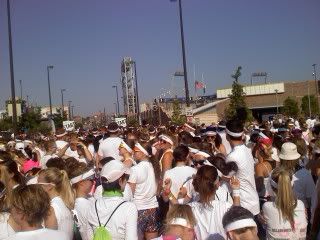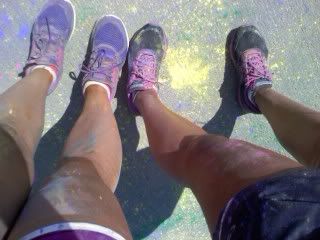 I have a confession to make....
Remember that half marathon I ran at the end of April? Well....since then, I had ran one mile. That's right....one...whole...mile all summer. And that is it. I felt pathetic. Once I got out of the habit...I just couldn't find my grove. It got hot, I moved, I started two new jobs....and I had a dozen other excuses that I let take over my life.
Well that was it. I did the 3 mile run yesterday, and I feel amazing. Just getting back into running made my whole day better. I feel better, in a better mood, and running makes me think harder about what sorts of foods I am putting into my body.
I encourage you all, if you haven't tried doing a 5K, go for it! Running 3 miles has so much to do with where your mind is at. Just make yourself do it, YOU CAN! And its awesome. I did my first 5k last fall, which inspired me to do a half marathon. I'm so glad I did it. I doubt I'll ever do a full marathon....it really isn't something I would enjoy. Half was enough! But I like running now, which I never thought I would!