I must thank the entire state of Colorado, for enhancing my legal wardrobe last week. I took the state by storm, buying up everything in my path! Kevin's family thinks I'm crazy, I almost didn't have enough space in my suitcase. Thankfully I planed ahead, and was able to just barely get it closed! I have to share a few of my favorite purchases!
First, I got my first simple piece of jewelry. I'd been looking for a basic necklace, that I could wear most days, that would go with about anything. Kevin and I picked up this gorgeous little thing at Tiffany's!
Second, I'd like to personally thank Banana outlet for this absolutely wonderful suit jacket, that cost me a whole $12. That's right....$12. This is just bad lighting on my part...it is really a fabulous jacket.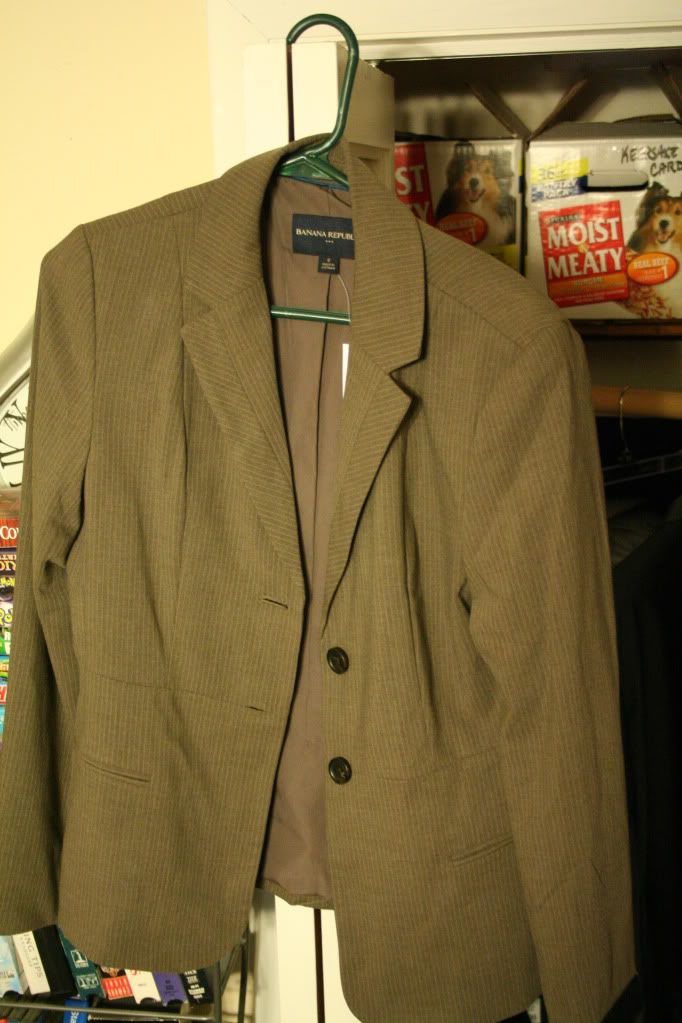 Then then is the smattering of goodies I found at Loft and Ann Taylor! Just wonderful!!!
I even picked up a work dress at target for $8
Don't get me wrong, I shopped for PLENTY of non-work related clothes. A few dresses, cardigans, jeans, tanks, skirts, tops...eek! Just about everything I could ever want.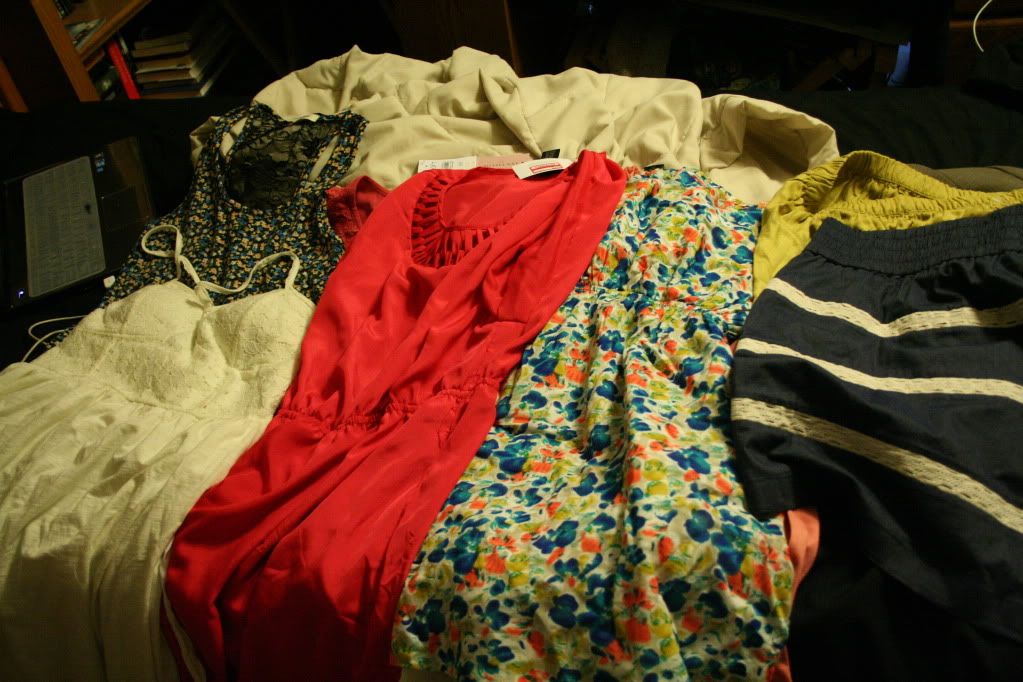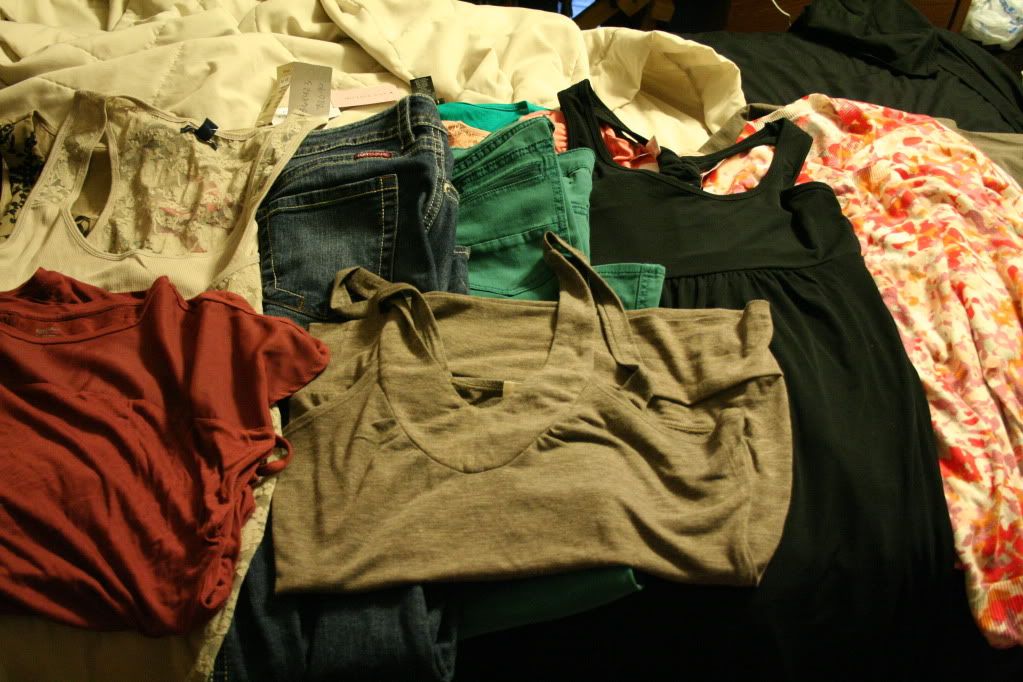 So this is me, thanking you Colorado....for updating my worddrobe! I feel I've been a bit out of touch since starting law school. Now I feel prepared to conquer the world. (but seriously....you know that feeling when you get a bunch of awesome clothes...you really do feel like you can take on anything!)