I found the CUTEST little truffle/cupcake holder looking things at the store (I actually have no idea what they are supposed to be for) naturally I had to try my hand at some easy truffles!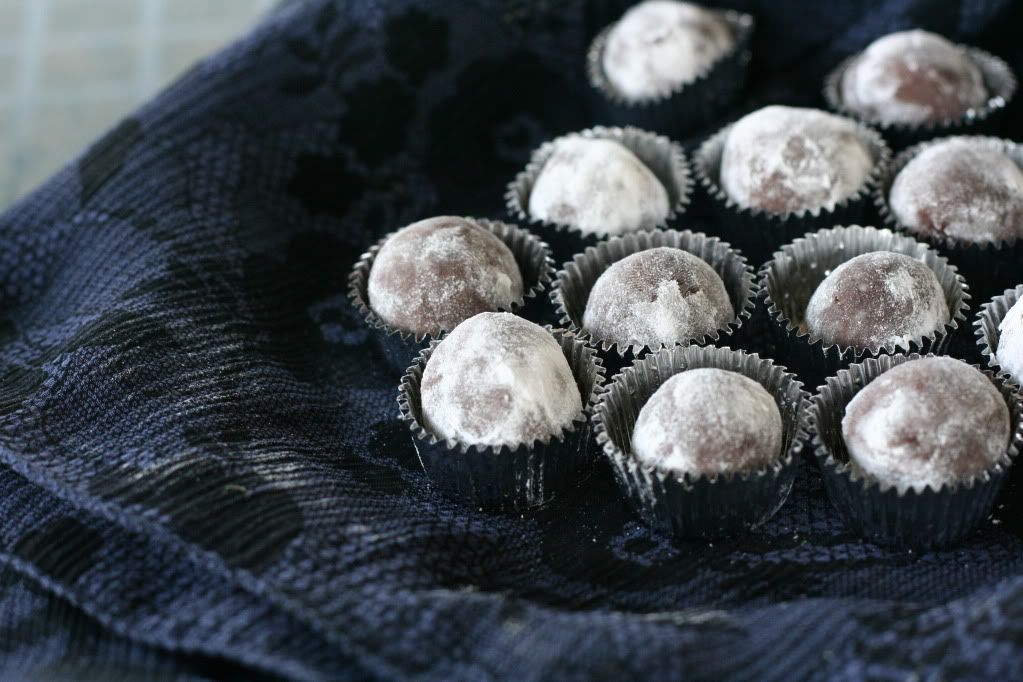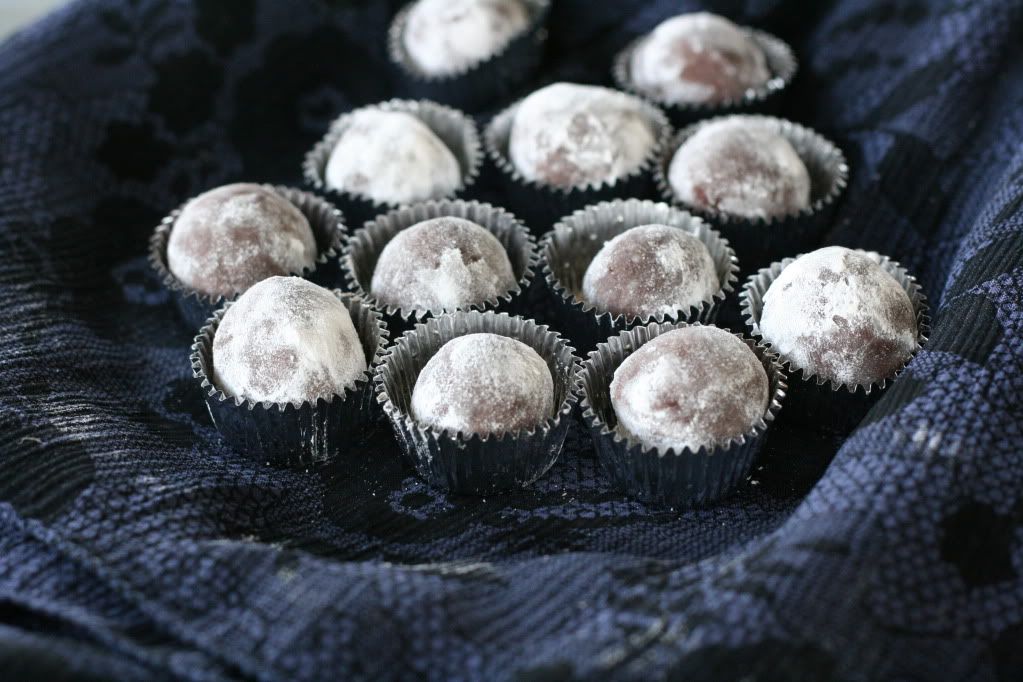 Here we are.
Half a bag of chocolate chips
3/4 block of cream cheese
1 heaping spoonful of instant coffee (I use trader joes!)
1 spoonful of water
Powdered sugar to roll them in
Here we go. Melt the chocolate chips, then melt in the block of cream cheese. Add the coffee and water, and stir stir stir! You want a very smooth consistency (or else someone will bite into a chunk of instant coffee...yuck!) If it isn't smooth, melt it a little more.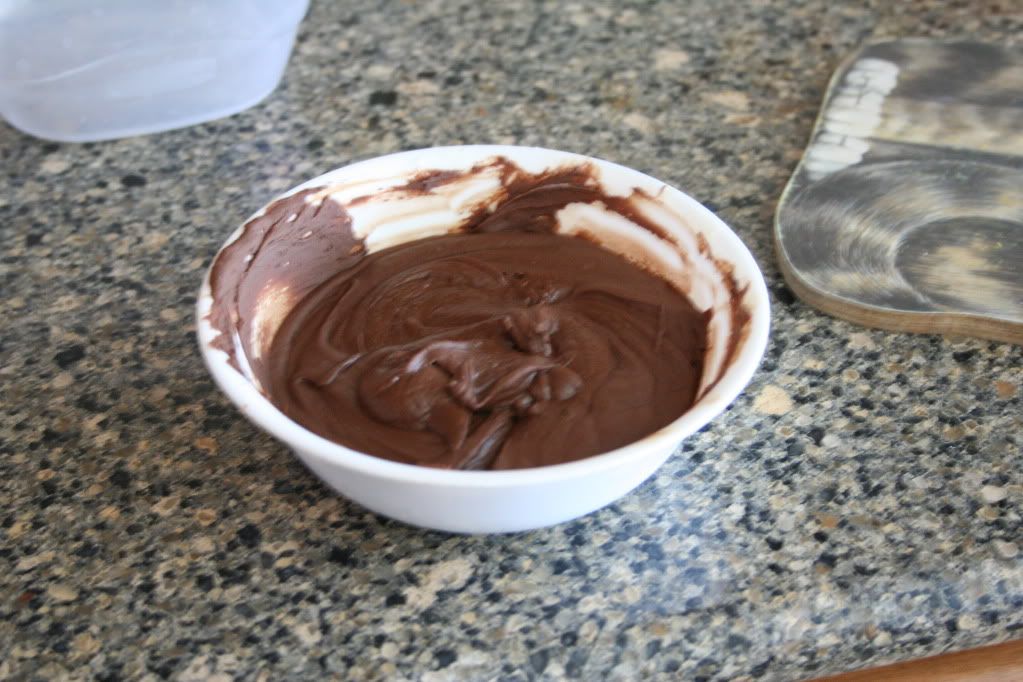 Then chill for 20 minutes.
Now pull it out, and start making balls!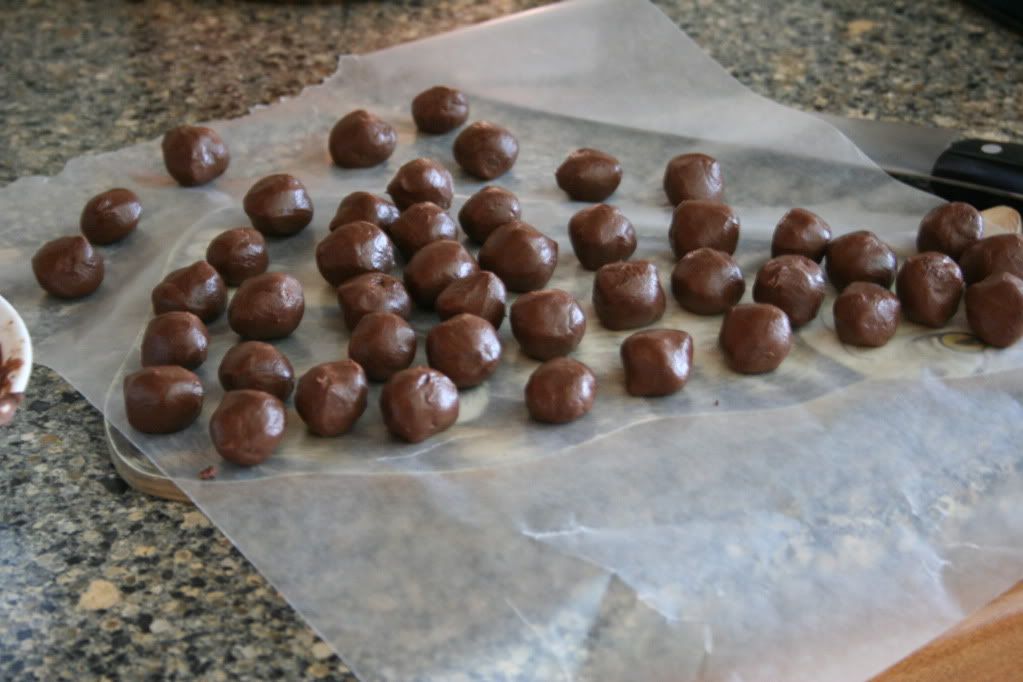 Place them on waxed paper, then roll them in the powdered sugar!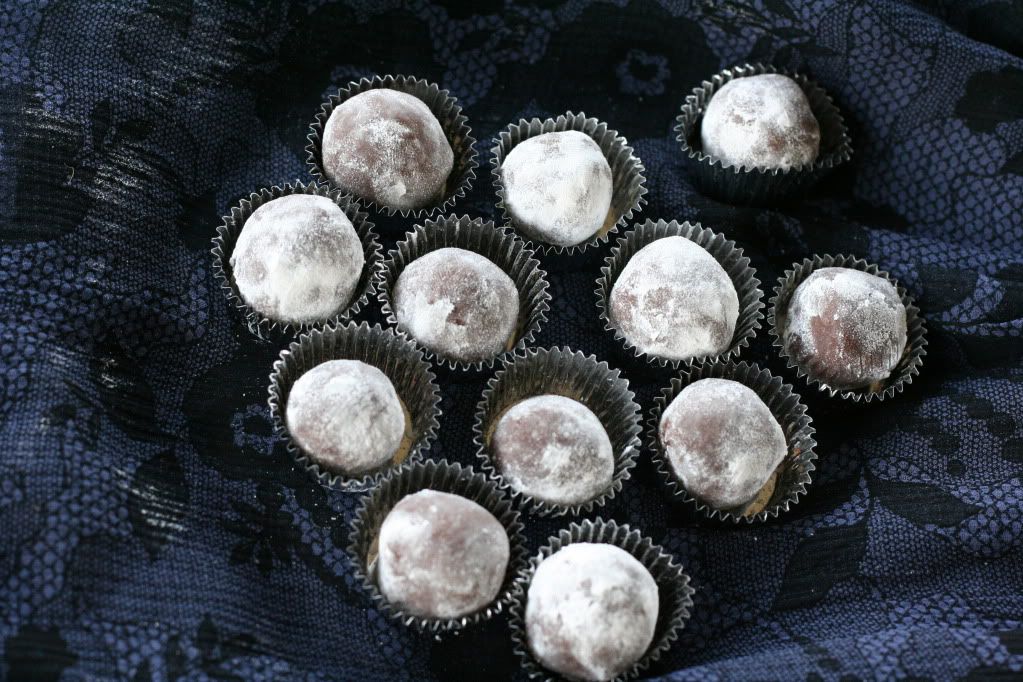 Chill them an hour or two, just to make sure they set up.
And enjoy!