As I mentioned in my past post about Sandwich Wraps- I am a huge advocate for money saving, environmentally friendly items! (crafty items too!) I take my lunch 7 days a week (since I work every day) and during the school year I take my lunch 5 days a week. So these are just great! I showed the sandwich wrap earlier, so here is the simple baggie!
Really, I don't sew much. This is incredibly easy!
Cut a strip of the laminated fabric I showed you earlier. I got mine
here.
You'll want it to be a little larger than the size of baggie you want. I have mine folded over (one less stitch to do!)
Now I folded over the edges so they didn't fray (not that I think they would?) Sew those down.
And sew a strip of velcro to each side of the baggie. Again, I am using the shiny side as the inside (since only one of my sides is shiny) Even if it
isn't
the pretty side- it is functional this way!
Now fold it inside out. And sew together the sides. It should look like this.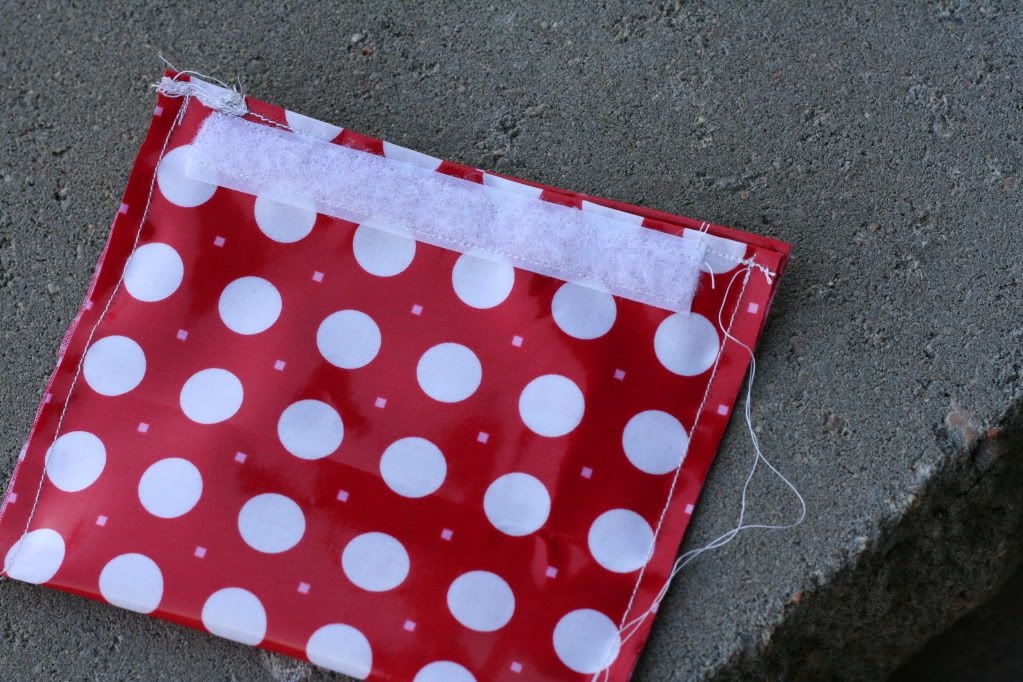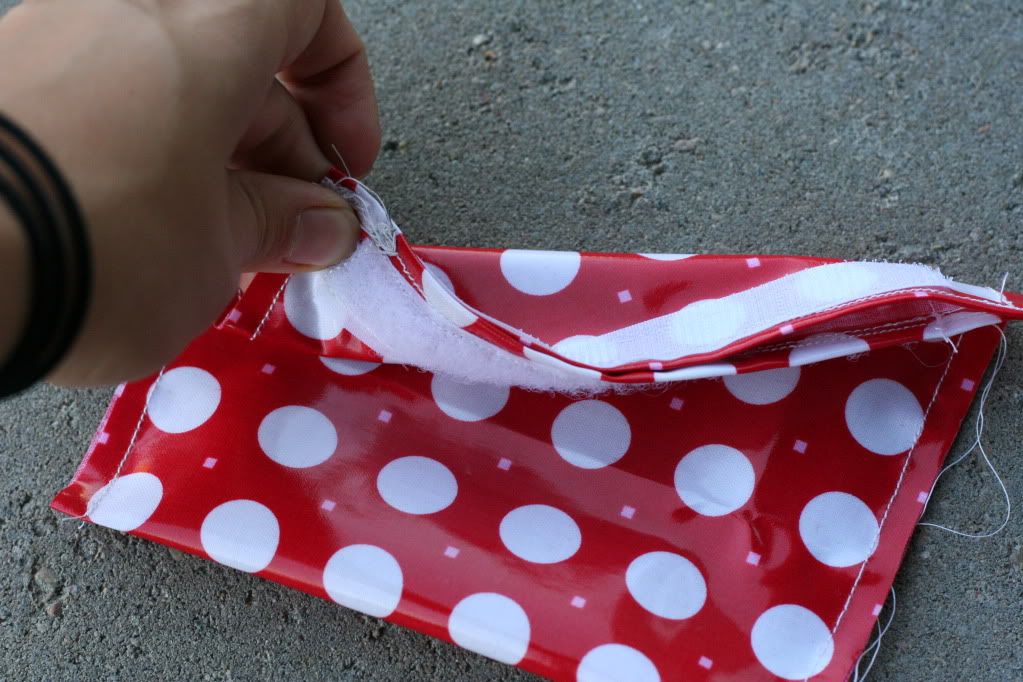 .Flip it right side out (well actually wrong side out if you're doing the shiny side in...but you get what I mean) And you have yourself a sandwich baggie!