I eat a Peanut Butter sandwich every single day. I mean probably 320 out of 365 days a year. I'm super boring, but I like them. Why change a good thing!
I've been using a sandwich wrap for about a year- I purchased them online and loved them! So simple, and you just keep reusing them! Good for the environment, your wallet, and a great way to have a clean little space to eat off of!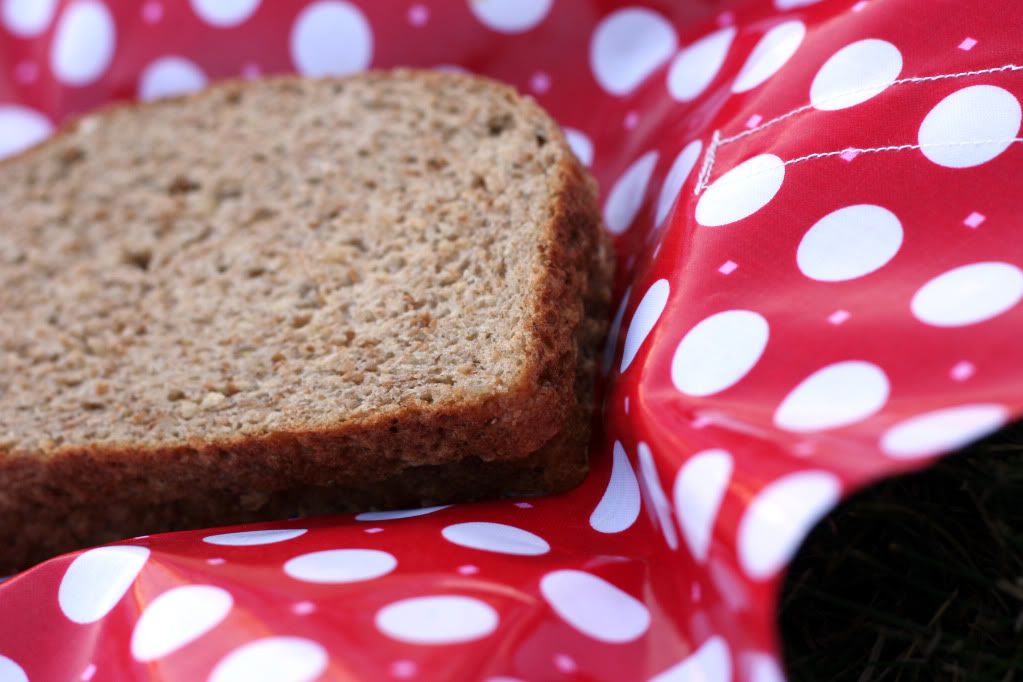 I finally decided to try my own. I got some fabric
here
for 2.45+$2.45 shipping! Wonderful price right?? And Velcro at a fabric store for $0.95. Great prices! Just think about how much you spend on sandwich baggies (if you take your lunch to work/school, or if your child does!)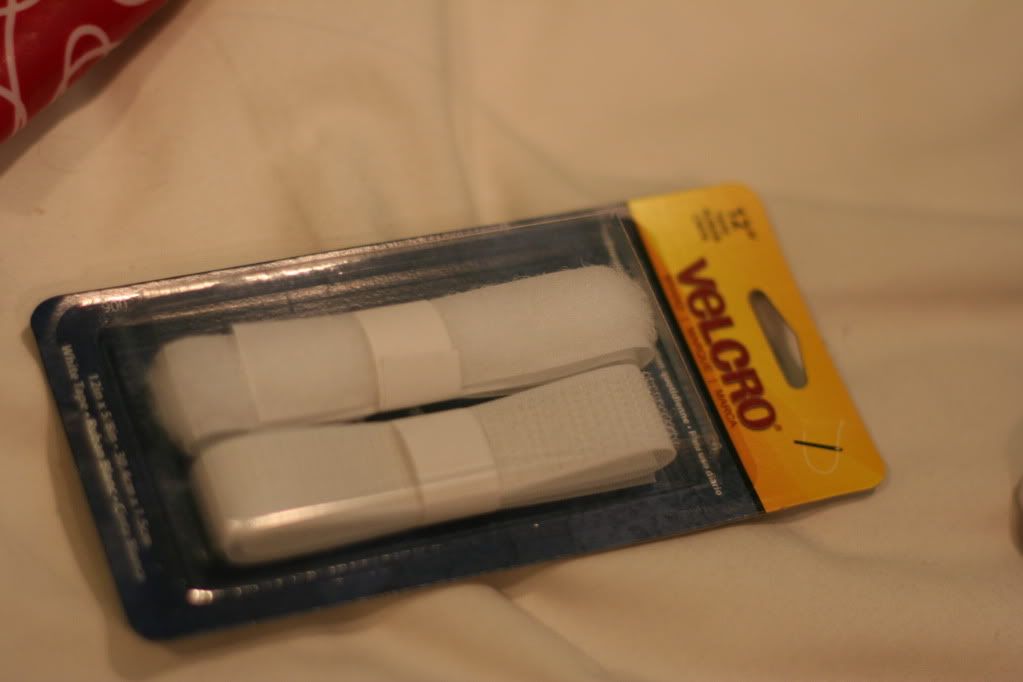 Here is how it works.
Cut a 13 inch round circle (I cut around the sandwich wrap I've been using)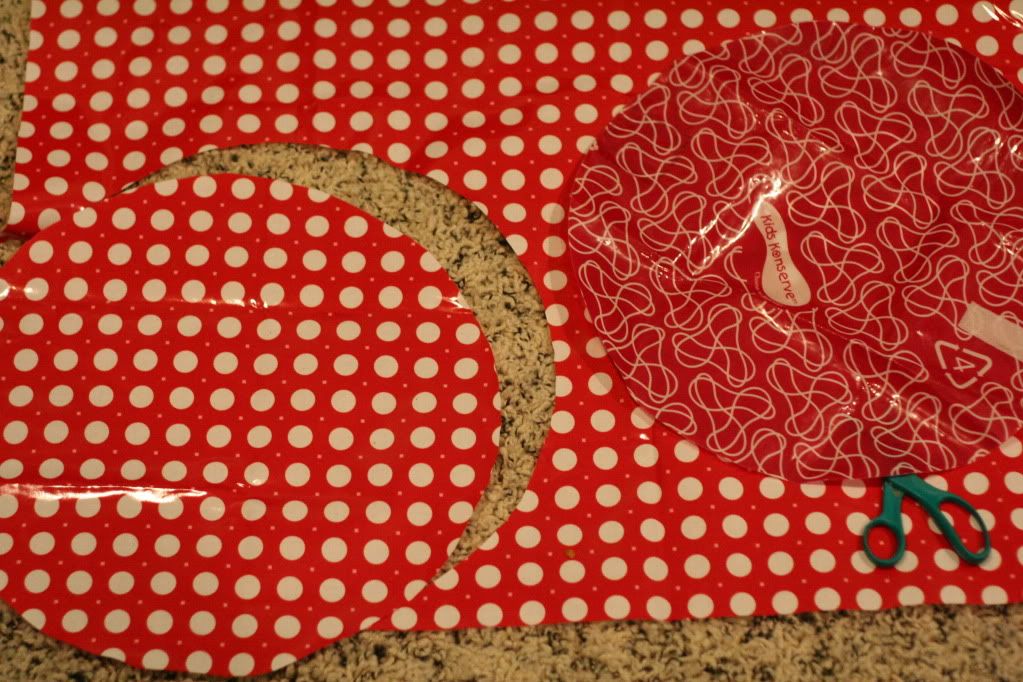 Now if your fabric is like mine, and only "slick" on one side, then I suggest the slick side to touch your food. Its easier to clean!
Cut off a piece of Velcro about 1.5 inches long
And another about 2.5-3 inches long (of the other side of the velcro. That means you'll want them to fit together, not both be fuzzy or prickly)
The small piece will go on the side you want to touch your food.
And the long piece will go directly across the circle from that, but on the opposite side of the fabric.
Sew the pieces on
And wrap up your sandwich !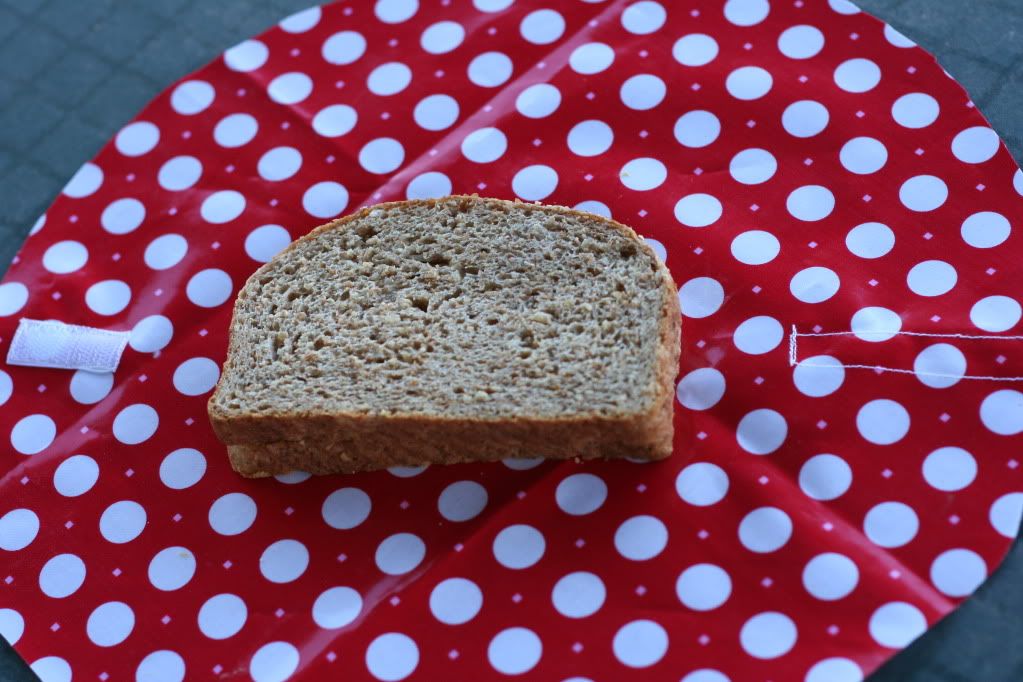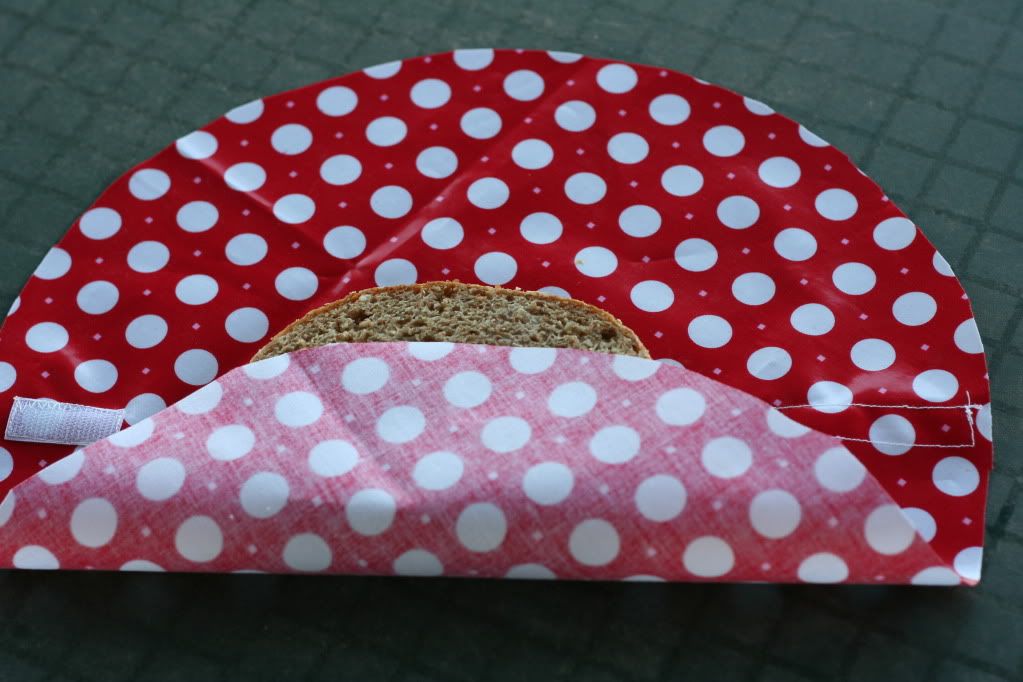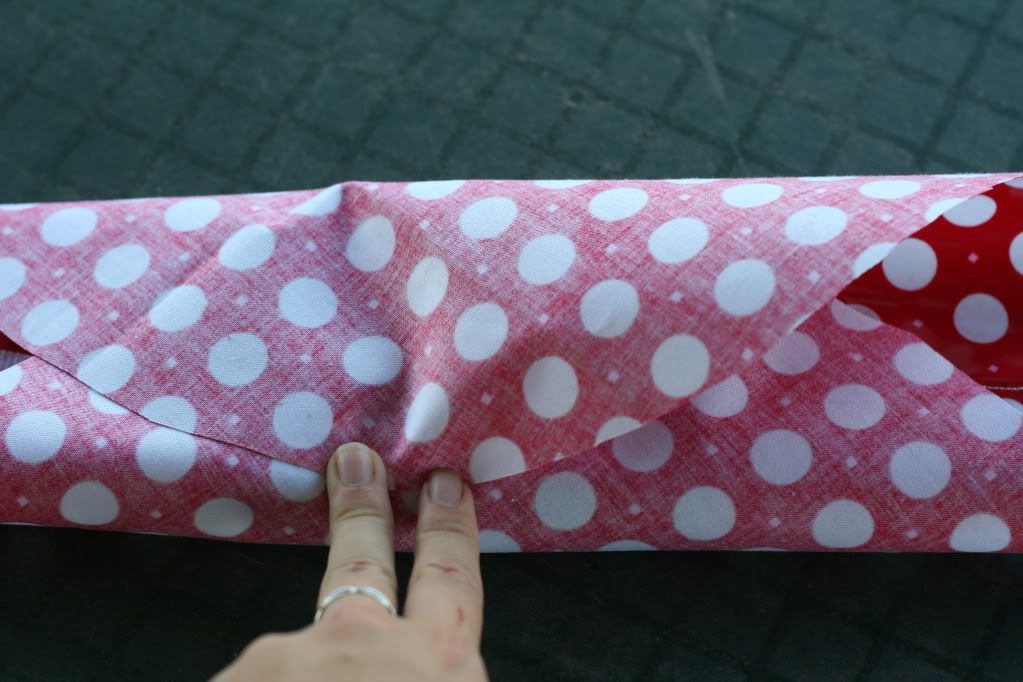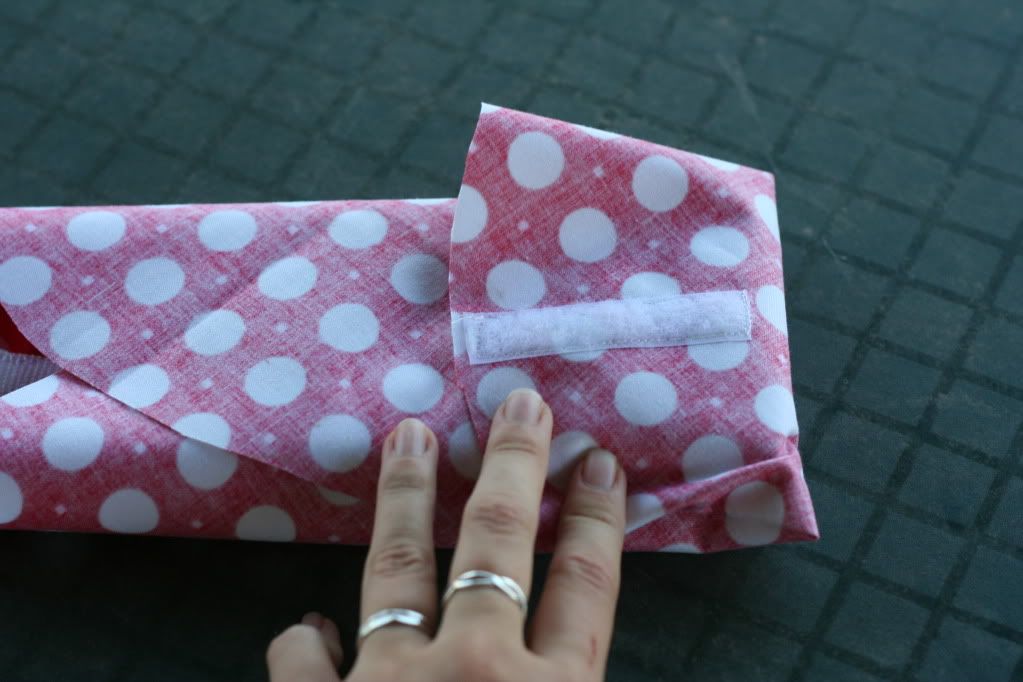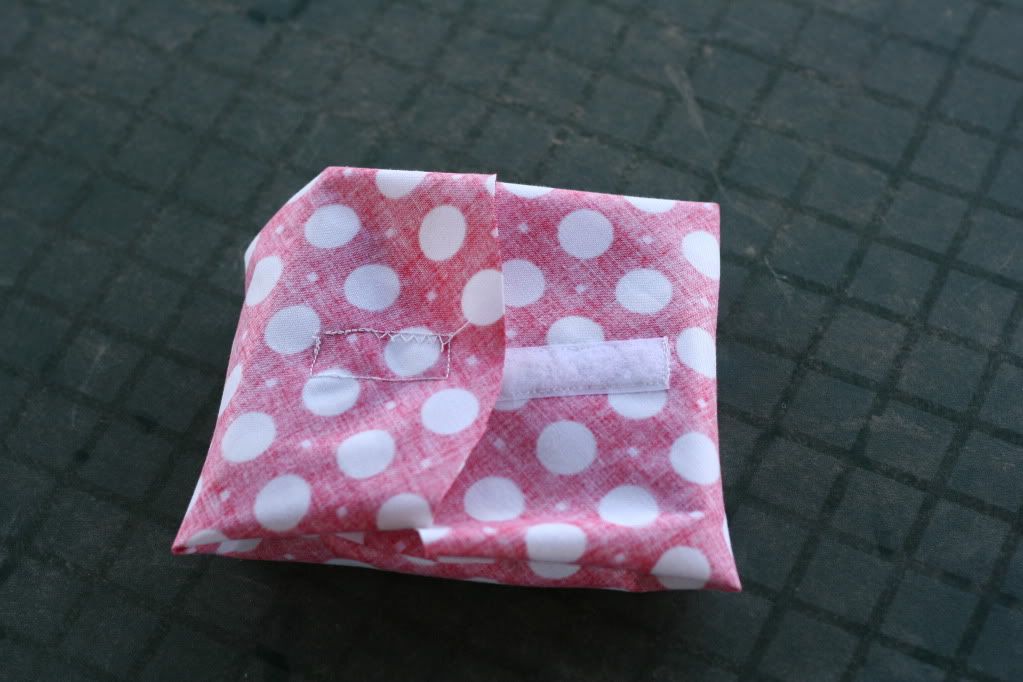 And unfold and eat!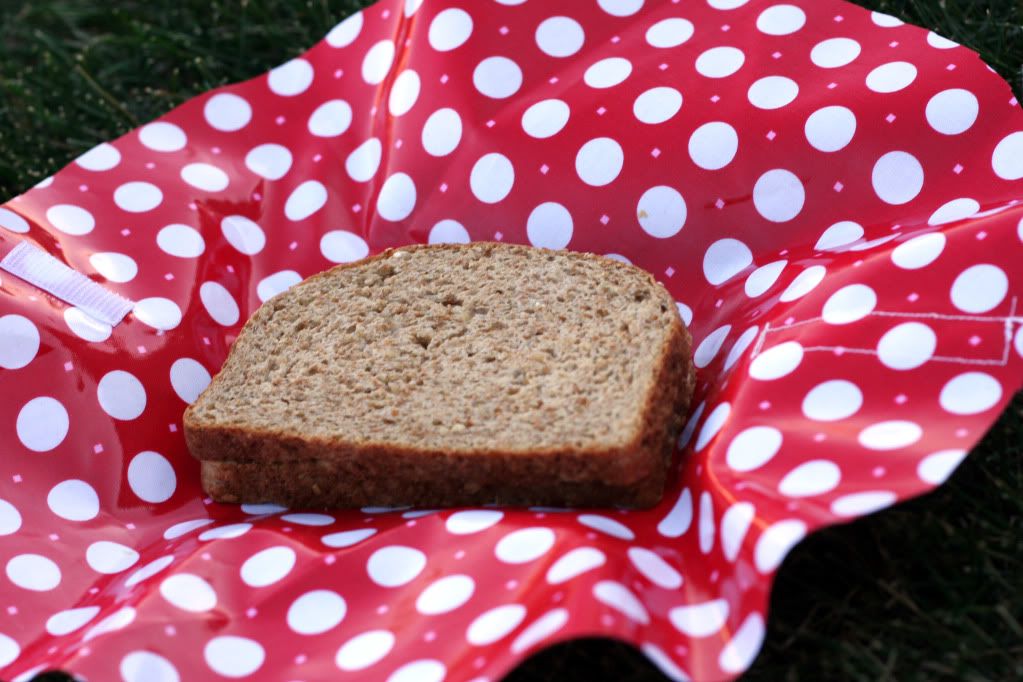 The next post will be a fun little baggie you can make using the same materials! Great for pretzels and grapes!