I've been just dying to make a wallet out of a TOMS flag. So here we are!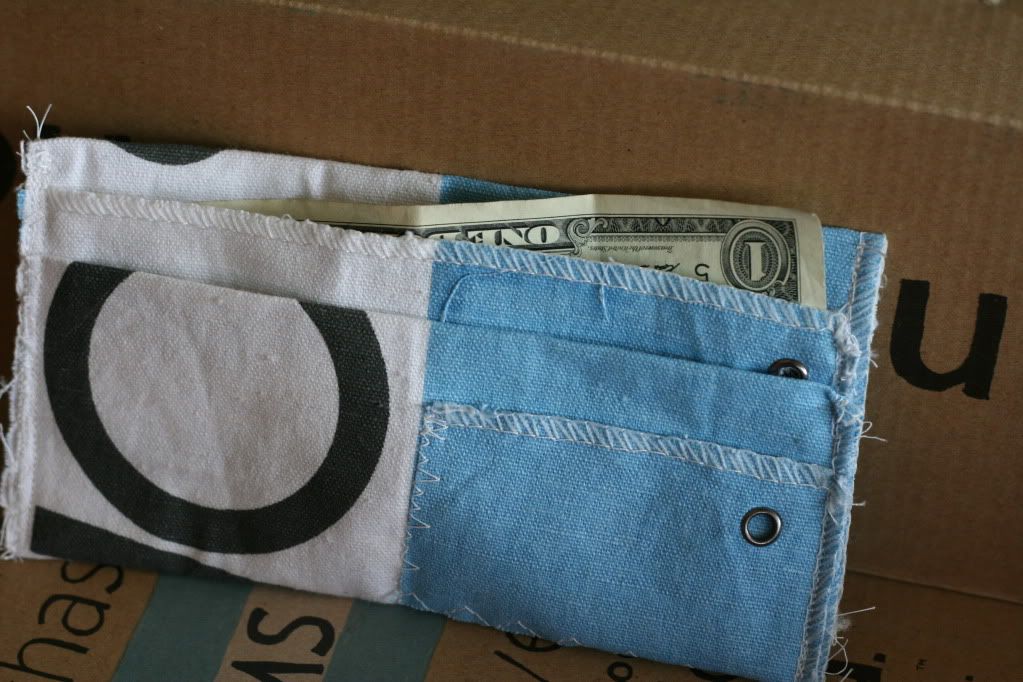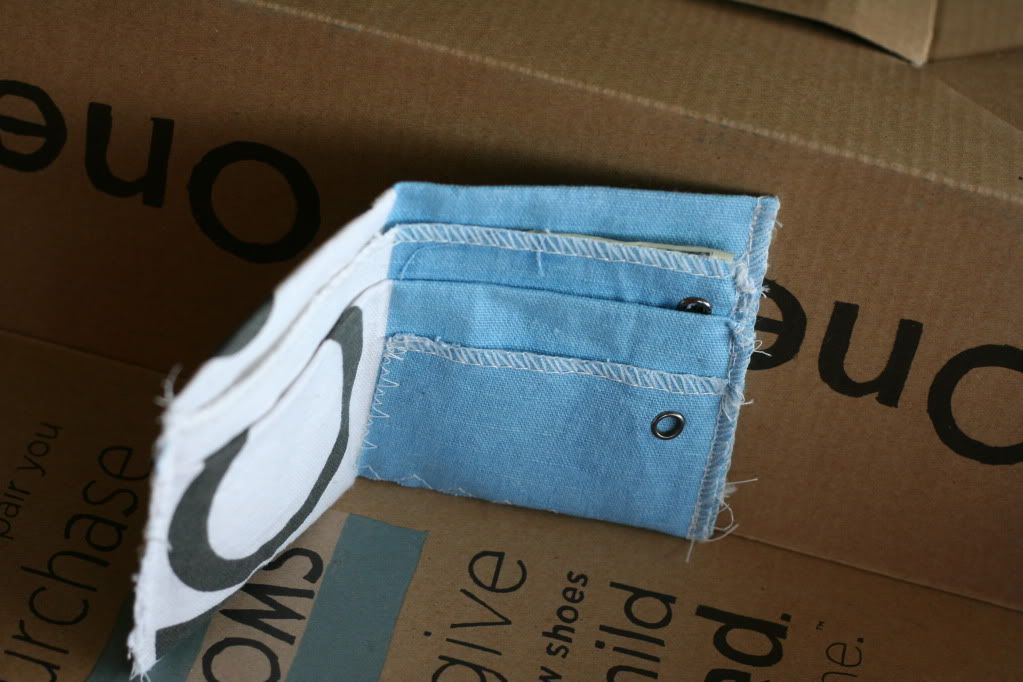 This is made with just ONE flag (and a little extra left over if you'll see below!)
Explaining this may be difficult, I apologize. I'm not a "sewer" so I just make it up as I go.
You'll cut down one section of the 3 stripes. Save that blue section- and you can make a pocket out of that first!
I folded this in about 3rds. To get an idea of what I would want.
Let me try and explain the "3rds fold" this way.
Put the flag long ways.
Have the "S" of toms away from you.
The "T" should face you.
Now flip it WRONG side up (Keep the T towards you)
Fold the top down until the just a SMALL bit of the bottom of the "S" is showing right side up.
Sew down that part.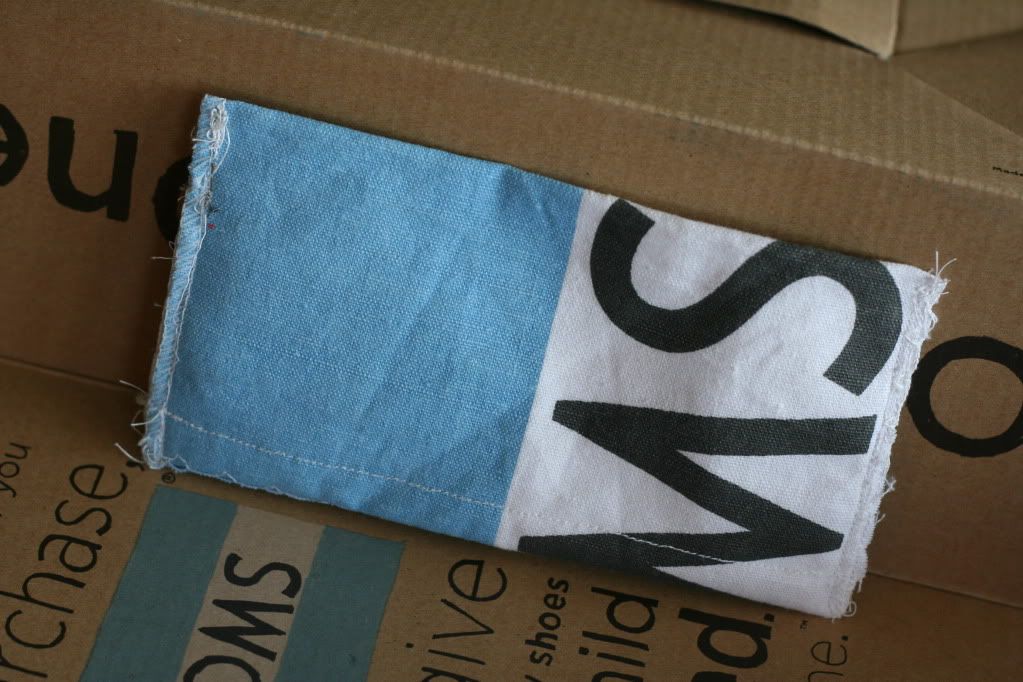 (see how the back will have a stitch from that "lined" piece you just sewed in?)
Now fold the REST of the flag so that the bottom edge is just a little bit from the crease you just made by the small part of the "S". Dont match them up exactly. That is where your bills will go.
Now take teh crease at the bottom. (see in the photo how you see MOST of the "O" and a little of the "M"?)
(this is JUST folded, Not sewn yet. you can see how that top part is what will be sewn "inside" the wallet to make a lining for the main bill pocket)
See how the "top" of the flag is the part where the bill goes? (not where I am grabbing, but the pocket right above that)
Fold it up to that spot of so that there is a SECOND flap to keep things in. If you want a pocket on the front Figure out where you will want it, pin it down and sew it.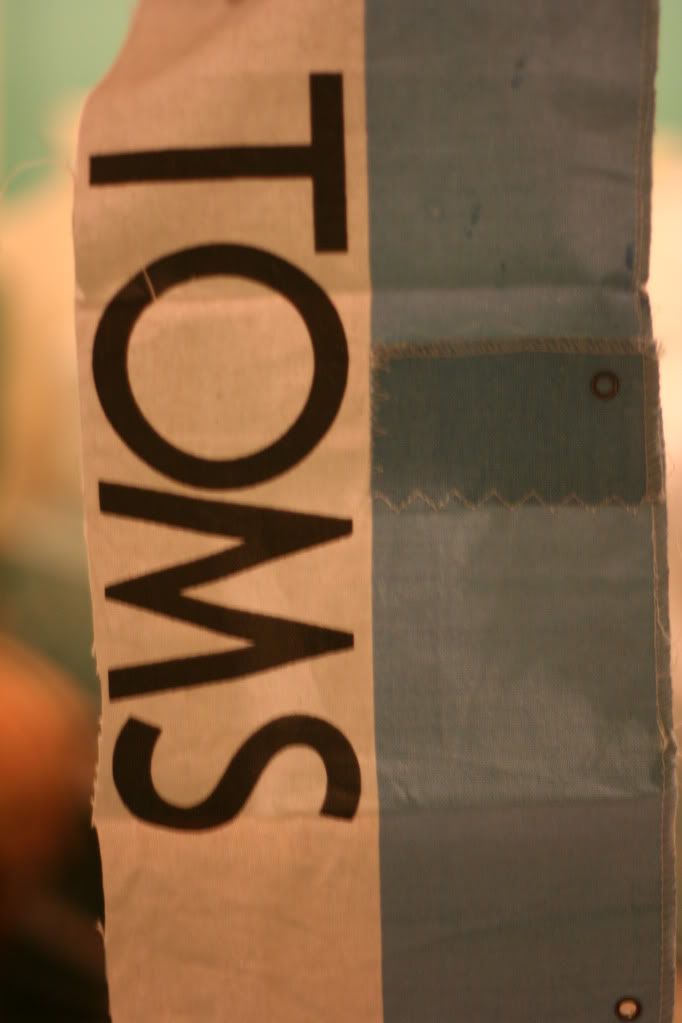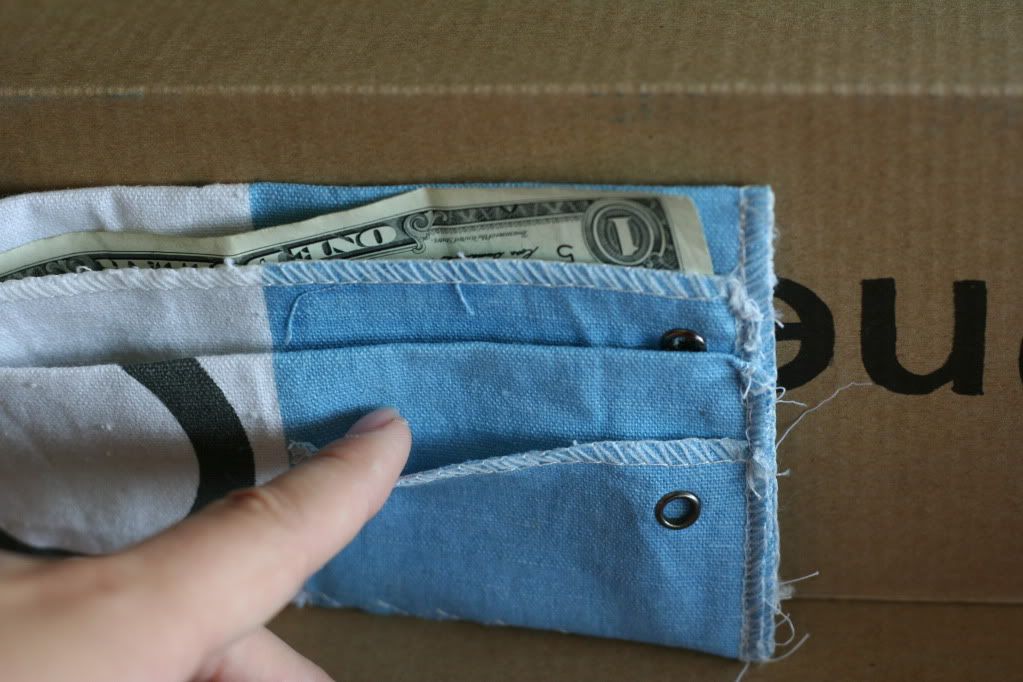 (that is the pocket I'm talking about)
I added the pocket the very first thing.It was from the extra blue portion I had from the first and only cut
Then fold the flag back up. That way you'll have the pocket on the right part.
THEN sew the two sides up of the wallet. The folds will create your pockets for your bills!
Fold it back to how you had it once that portion is sewed.
And sew up both sides.
On the side that was cut- I did a few different stitches. I love the "unfinished" look!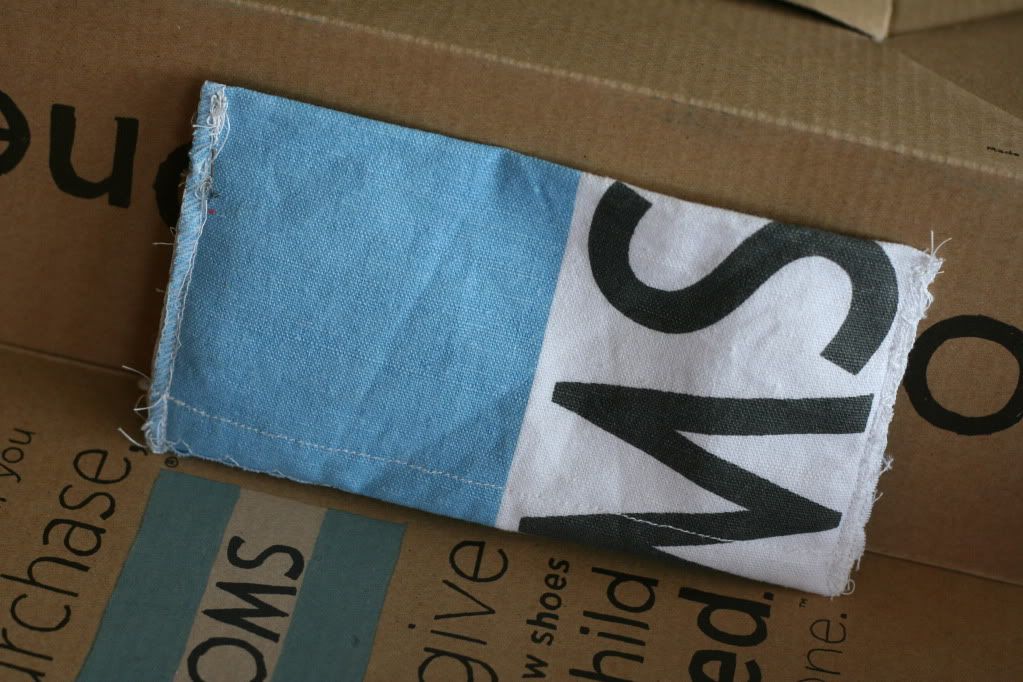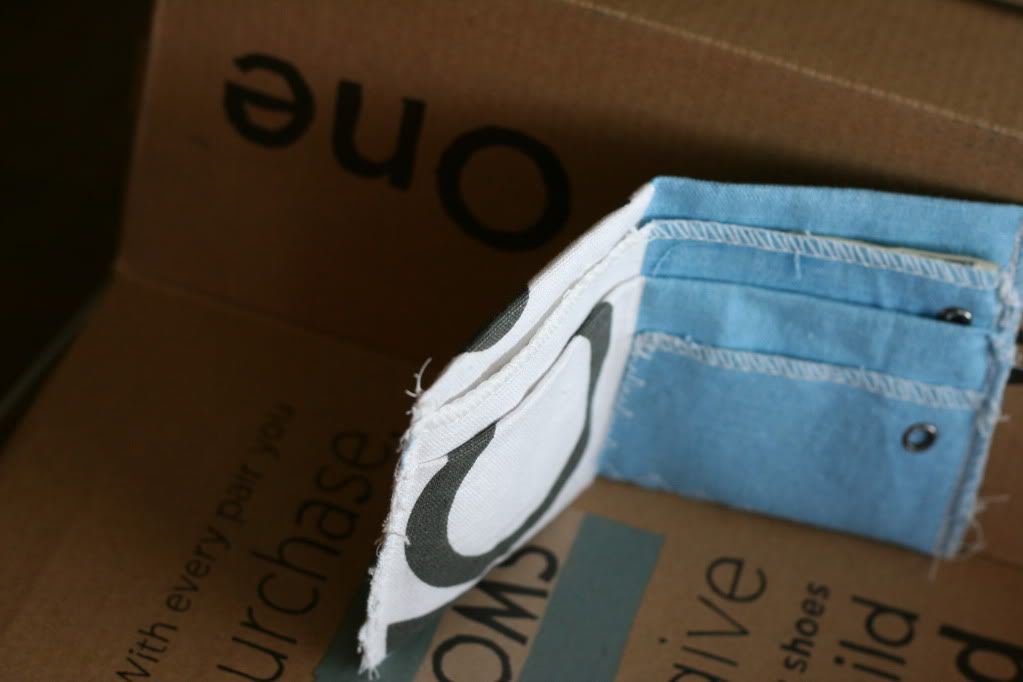 Now I took the extra, and sewed up one side to make it an iphone case! A zigzag stitch was used on the unfinished flap portion- to keep it from fraying!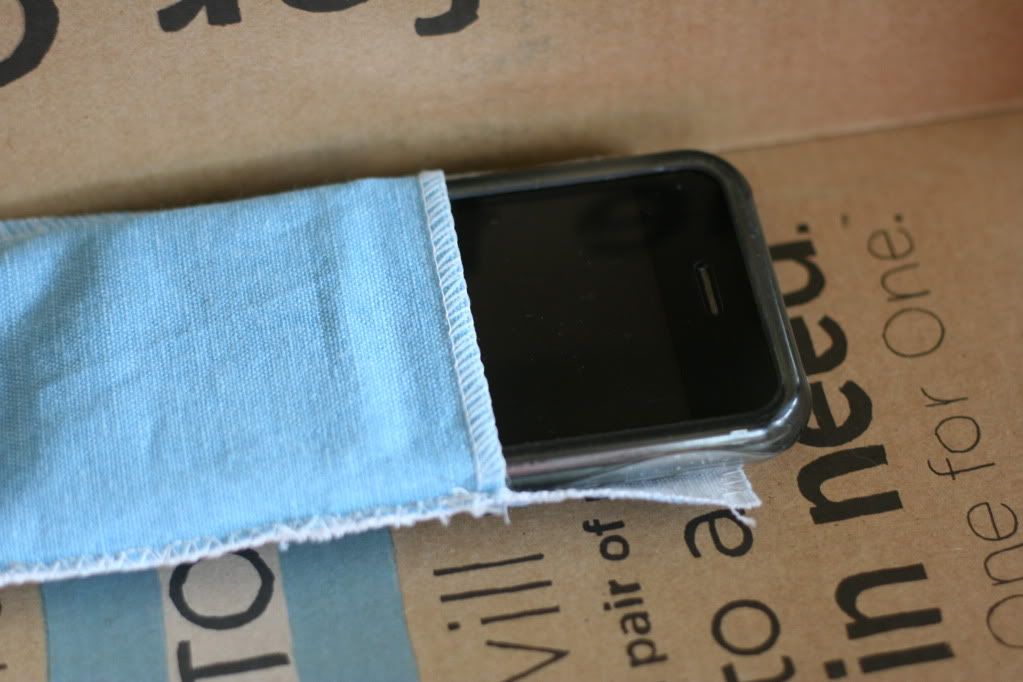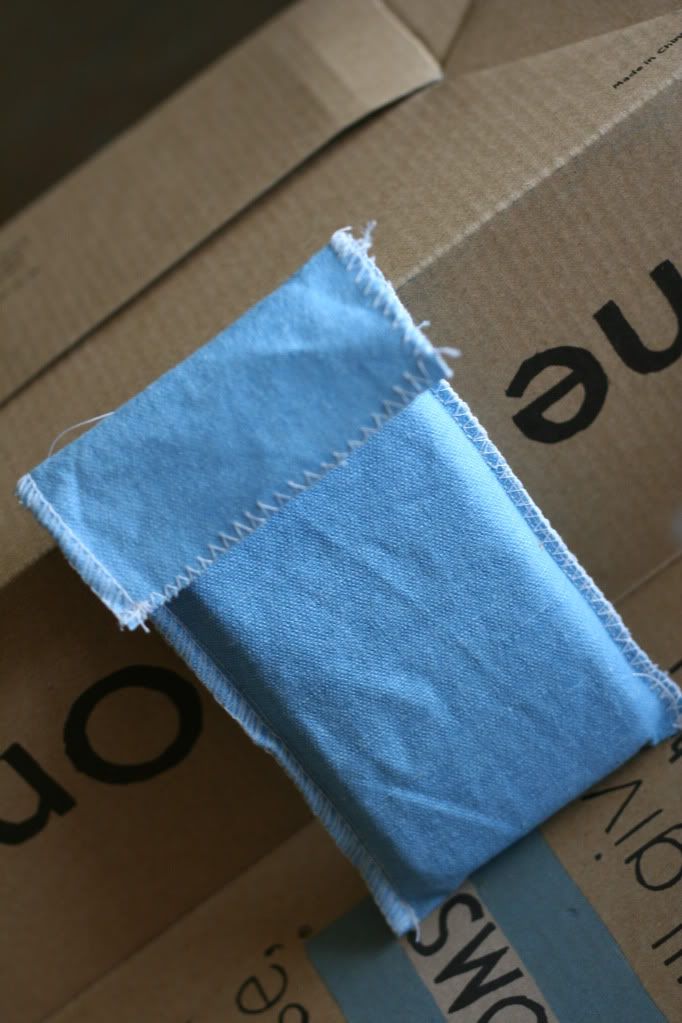 I apologize for the bad instructions!!!! Its harder for me to explain things!